Anticipation builds after good opening to winter cow season
BY GUNDY GUNDERSON
SAN DIEGO– After encountering good sign and good fishing on the first cow trips of the campaign, the long range fleet was buoyed at the prospects for winter fishing on Hurricane Bank and at the Buffer Zone. All eyes were on two boats arriving on the grounds this week. Was it a flash in the pan? Or will these fish stick for the winter? The coming weeks should answer many of these questions. The wahoo fishing has also been above average, and having the good-tasting speedsters around adds to any long range trip offering a respite during slow periods of tuna fishing.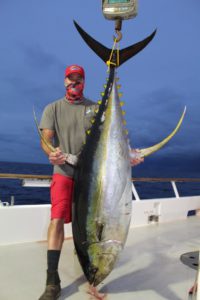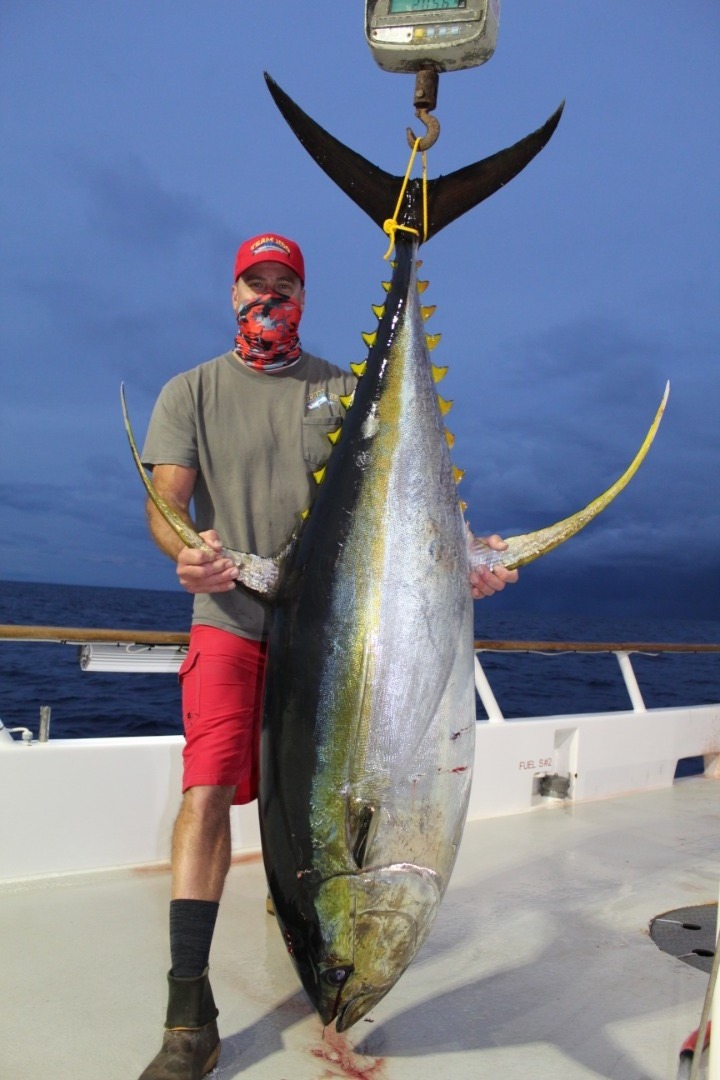 Big X arrives down below
           The grand sportfisher Excel arrived on the traditional cow grounds after opening the season with a good catch of cows and a supercow. The boat found a good sign of fish in a place that has been challenging for the last couple seasons. In addition to the tuna landed, the group saw a much better sign of trophy fish. Perhaps, the opening trip is a look atf what is to come. Another bright spot has been the wahoo fishing. Early reports have a good volume of fish on the high spots.
Capt. Mike Ramirez was at the wheel of the big sportfisher and sent this initial report, "After a few days of traveling, we finally got down to the lower zone. We were able to scratch away at the wahoo. The tuna fishing has been pretty slow, so far, we were able to pick off a few nicer ones. With two tuna over the 200-pound mark and one at 195. We also had a handful of smaller ones. Hopefully the bigger ones start coming on at a faster pace. We will keep you informed."
Royal Polaris travels south
            After an excellent opening trip in the winter cow season, the Royal Polaris was back on the move departing on a limited-load, Jerry Brown sponsored 18-day trip. Just 17-anglers would be on deck. Capt. Roy Rose would be at the helm, and crewman Dharyl Shelbourne offered this opening prospective, "We departed on our annual Jerry Brown limited-load, 18-day open trip. With a few newcomers on the trip, the crew was busy getting everyone ready for fishing. We have a great load of bait and 17 anglers hoping to land the fish of their lifetime. Report from boats down south are a bit slow, with not many fish showing. But that could all change once we get there."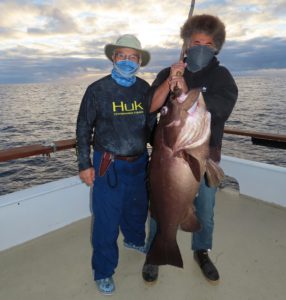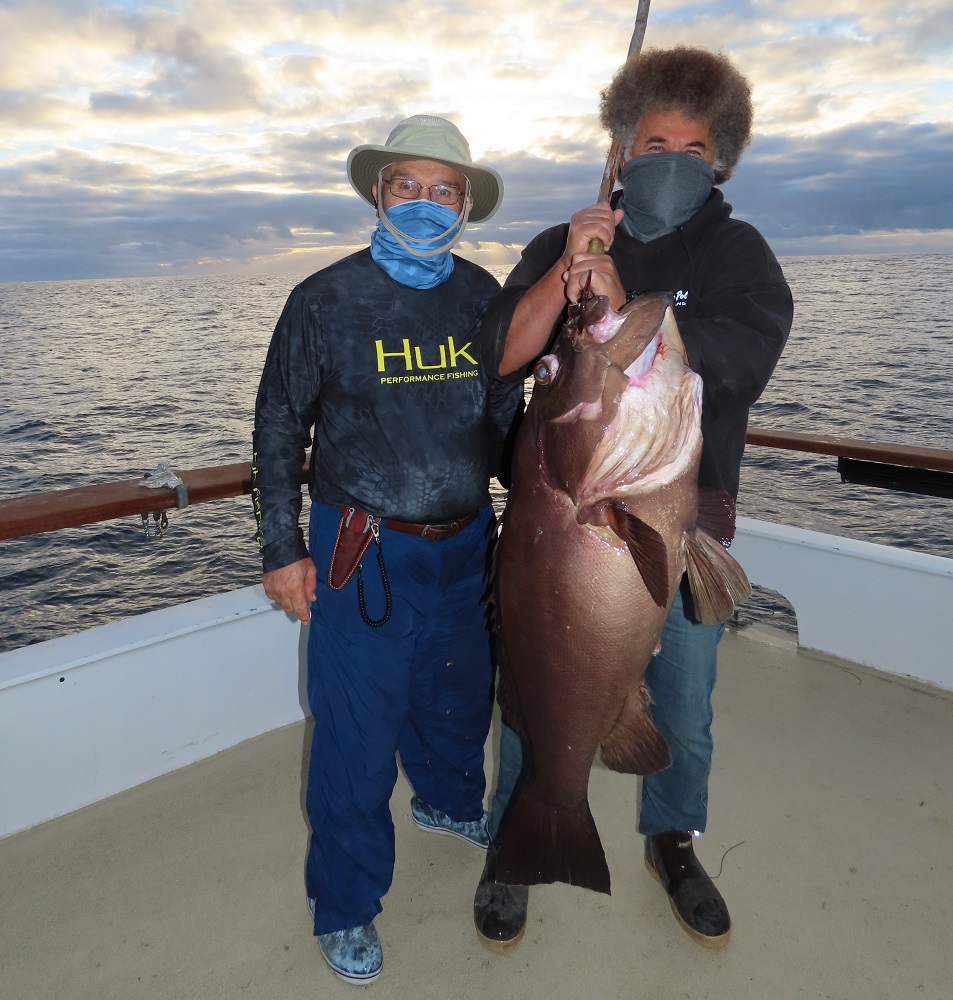 As the trek south continued, the weather mounted, "Weather on our first day was terrible. We had 30 to 35 knots of breeze out of the southeast, a south swell. It was like coming home on a long trip. Not fun at all. But at around 22:00 hours, the ocean was calming down, and it was a nice ride again, going south. Not much to report as far as fishing. We managed to take a few yellowtail on several different drops and had a handful of grouper on the bottom. We will keep moving south toward the cow grounds."