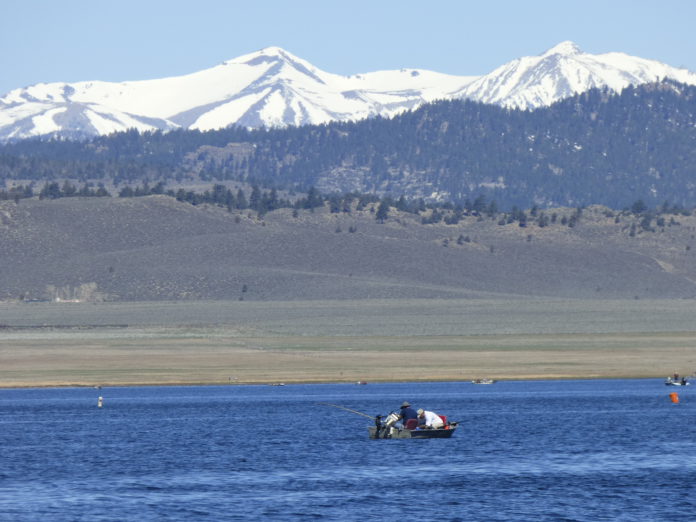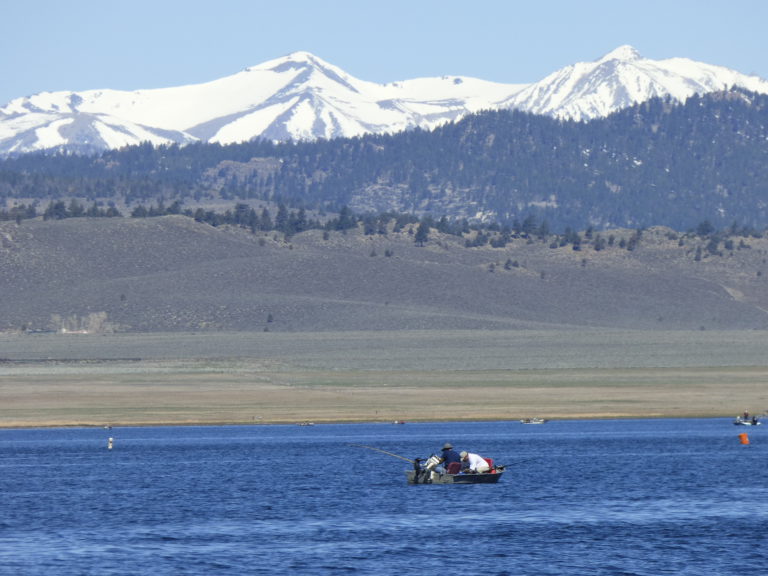 BY MIKE STEVENS
SACRAMENTO – After over two years in the pipeline, a half dozen public meetings, a period for submitting thoughts and concerns online and a webinar open to the public that almost immediately melted down when all commenters seemed to attempt to be heard at the same time, the California Fish and Game Commission has finally approved new statewide inland trout fishing regulations that will go into effect March 1, 2021. The current 2020-21 regs will remain in effect through Feb. 28.
Among the most significant changes affecting the most California trout anglers are in Inyo and Mono counties. Per the flyer produced by the Department of Fish and Wildlife (DFW): All Lakes and Reservoirs in Inyo and Mono counties will open to year-round trout fishing with a 5/10 bag/possession limit on March 1, 2021, except those listed in the alphabetical list of special regulations by water name. Specifically, Crowley Lake and 19 other "Resort Lakes" will NOT open on March 1, 2021. These lakes retain the traditional "Fishmas" opening and closing dates — the last Saturday in April through November 15. Those include Bridgeport Reservoir and tributaries,Convict Lake, Crowley Lake, Lake George, Grant Lake, Gull Lake, Horseshoe Lake, June Lake, Lundy Lake, Lake Mamie, Lake Mary, Rock Creek Lake, Sabrina Lake, Silver Lake, South Lake, Twin Lakes (Mammoth); Twin Lakes Bridgeport and Virginia Lake, Lower and Upper.
Short version, almost all of the most popular and easiest accessed lakes will still open on April 24, 2021, which is the standard opening day of the general Eastern Sierra trout season.
As far as new waters available to winter anglers, the flyer also states that all rivers and streams in Inyo and Mono counties will open to catch-and-release trout fishing with artificial lures with barbless hooks and a zero-fish limit on March 1. Again, "except those listed in the alphabetical regulations by water name."
The info on the flyer alone will leave most anglers with a lot of question marks, and while the 80-page "Table of Proposed Regulations (June 2020)" will seem overwhelming at a casual glance, it does offer some clarification when looking only at specific bodies of water based on an individual angler's interests. The new waters added to the Special Regulations highlighted in green and indicated with by "NEW," so it's easy to spot those waters on the list.
The info can be found at wildlife.ca.gov/Fishing/In- land/Trout-Plan/Regulation- Simplification. The most efficient way to browse though it might be checking out what's highlighted in green, then track down "your" waters alphabetically. If you're a Sierra guy and your main concern is what new waters have expanded if not year-round availability, start with creeks and lakes without a parking lot. Expect deeper dives on this in the pages of WON between now and the general Eastern Sierra opener in late April.