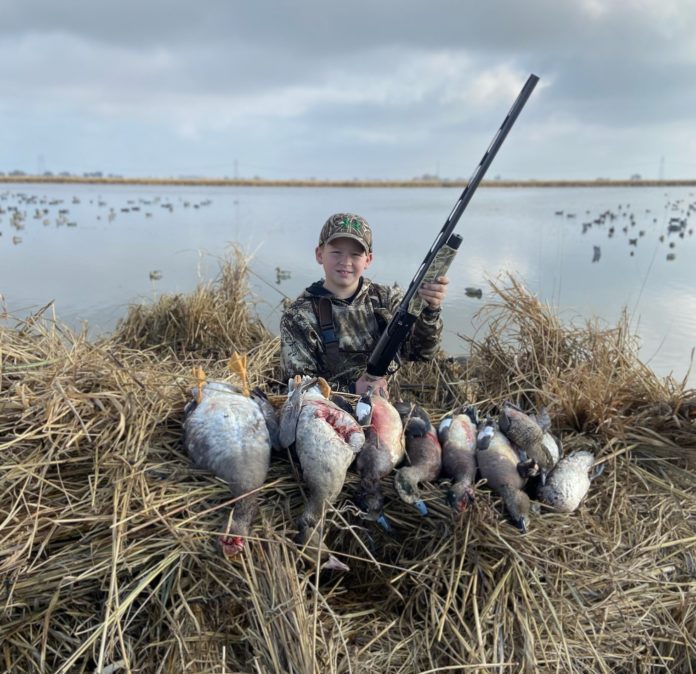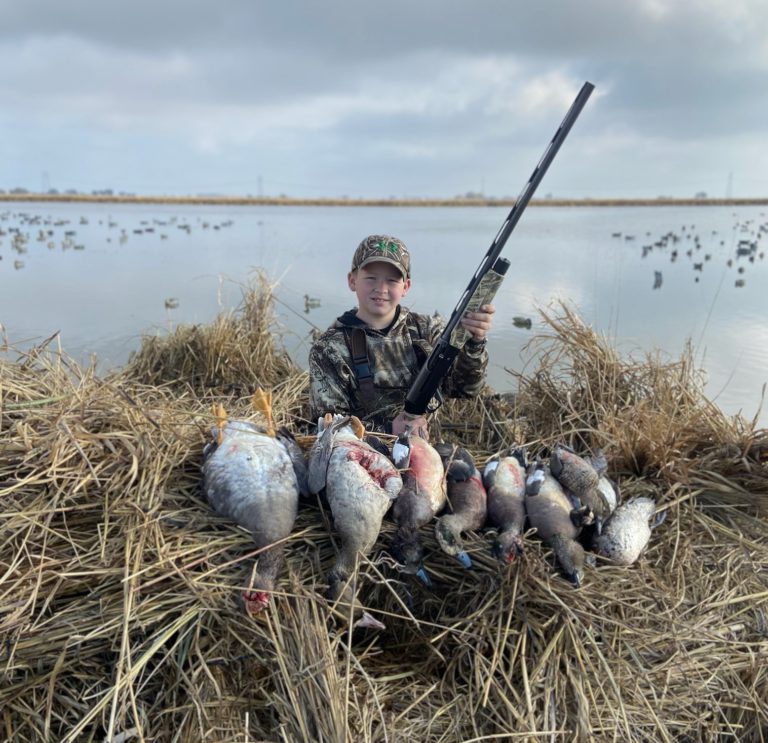 Due to the holiday this week, the CDFW waterfowl hunt results were unavailable.
NORTH: Strong results for east valley duck hunters
SACRAMENTO – Flights of widgeon and pintail flooded into the Central Valley, giving gunners fresh new targets.
James Stone of Elite Sportsmen Guide Service said it was a strong week of waterfowl hunting. "A lot of widgeon and pintail that weren't here a week before moved into the Valley," he said, adding, "We've heard a lot of the farm ponds and water in Washington State, Idaho and northern Oregon froze over, so birds migrating pushed south, hence the newly arrived birds. We should see a wave of teal and mallards if it's cold enough."
Stone said thick fog in the Sutter Valley and Colusa area around the Sacramento River all the way to Knight's Landing made for inconsistent shooting at times. "Some areas shot okay, others slowed down, but once the fog burned off the birds wanted to work really well."
West side blinds literally dried up as Term 91 was enacted, depriving these areas of winter water for rice decomposition. That caused the waterfowl to move east to Richvale, Gridley, Sutter and the Oroville areas and District 10, where there was  lot of really good shooting east of Marysville.
The weather is looking up for waterfowl hunters, Stone said. "We're getting ready for a lot of rain coming up on Christmas to December 28, the biggest rain event of the year. It'll be great for waterfowling."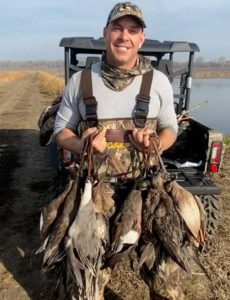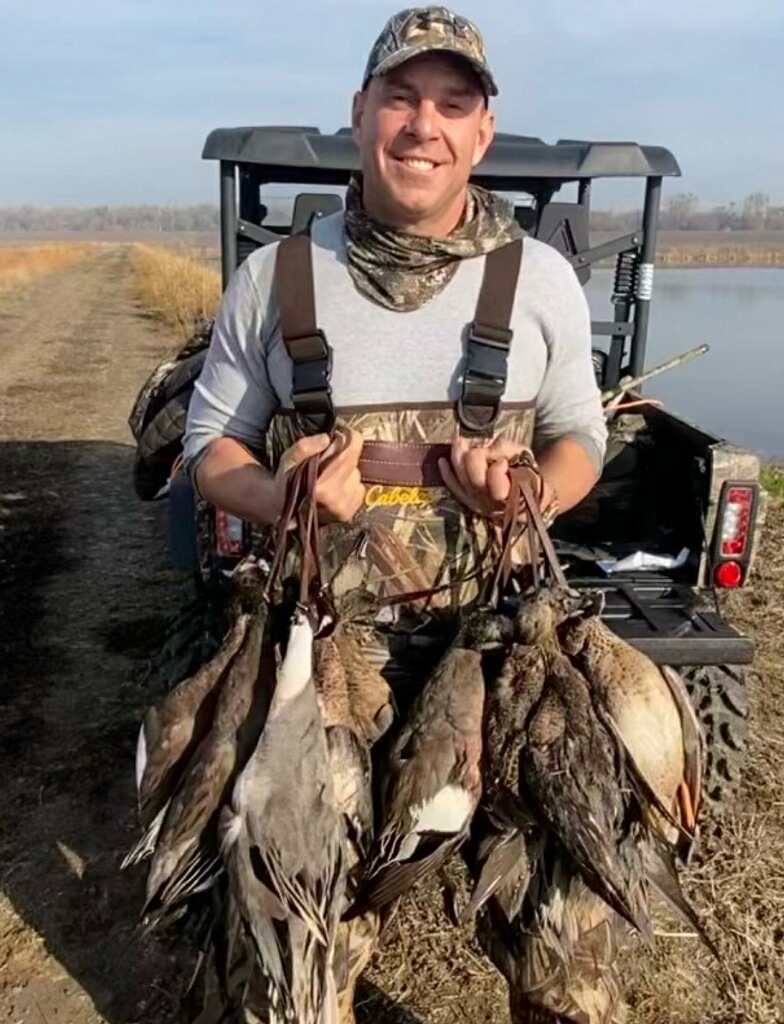 SOUTH: Arrival of more ducks made for better waterfowl gunning
BY JIM NIEMIEC
RIVERSIDE – The timely arrival of new flocks of northern ducks made for much better shooting for both refuges and duck clubs this past week. While widgeon seem to have moved on, they were replaced by huge flocks of northern shovelers and pintails have not moved out of wetlands areas to date. The San Jacinto Wild Life area reported nearly a 2.5-bird average for the Wednesday shoot.
Behind Prado Dam the three duck clubs shooting over ponded water reported lots of limits this past week. According to Patrick Raahauge, owner of Raahauge's Duck Club, flocks of new puddle ducks arrived this past week along with some big divers that produced better than a 4-bird-per-gun average.
Wister Wildlife Refuge – Wister shot for a decent 2.5-bird average for both the Wednesday and Saturday hunts, but counts fell way down on Sunday. Top birds shot this past week were the GWT with nearly 400 killed to go along with 150 plus pintails. Only a total of 7 snow geese were taken. This popular refuge shoots on Wednesday, Saturday and Sunday. For more details on hunting Wister Unit, call the DFW on-site office at (760) 359-0577.
Sonny Bono Salton Sea National Wildlife Refuge – Pretty slow gunning all week with only a total of 15 white geese shot along with a few ducks. Seems as though white geese are pretty happy just staying on the non-shooting units of this federal refuge. For more information on hunting this national refuge, which is managed by the Wister staff, call (760) 359-0577.
Finney-Ramer Unit – No report filed. Finney-Ramer is part of the Imperial Wildlife Area, located on the south end of the Salton Sea, is open to hunters 7 days a week under a self-registration and self-reporting system. For more details on this refuge, which is also managed by the Wister Unit, call (760) 359-0577.
San Jacinto Wildlife Area including Mystic Lake – Hunting pressure has been high but there appears to be enough ducks around to offer fair hunting. Look to heavy shooting pressure over the upcoming holidays. The Wednesday shoot was better than Saturday, but both days gave up pretty good gunning for green winged teal, shovelers and gadwall. Goose hunting is slow at this Riverside County refuge with only 2 snow geese shot on Wednesday. Shoot days are Wednesday and Saturday and draw time is 3 a.m. For information contact the wildlife office at (951) 928-0580.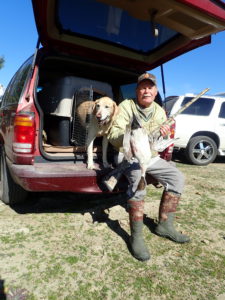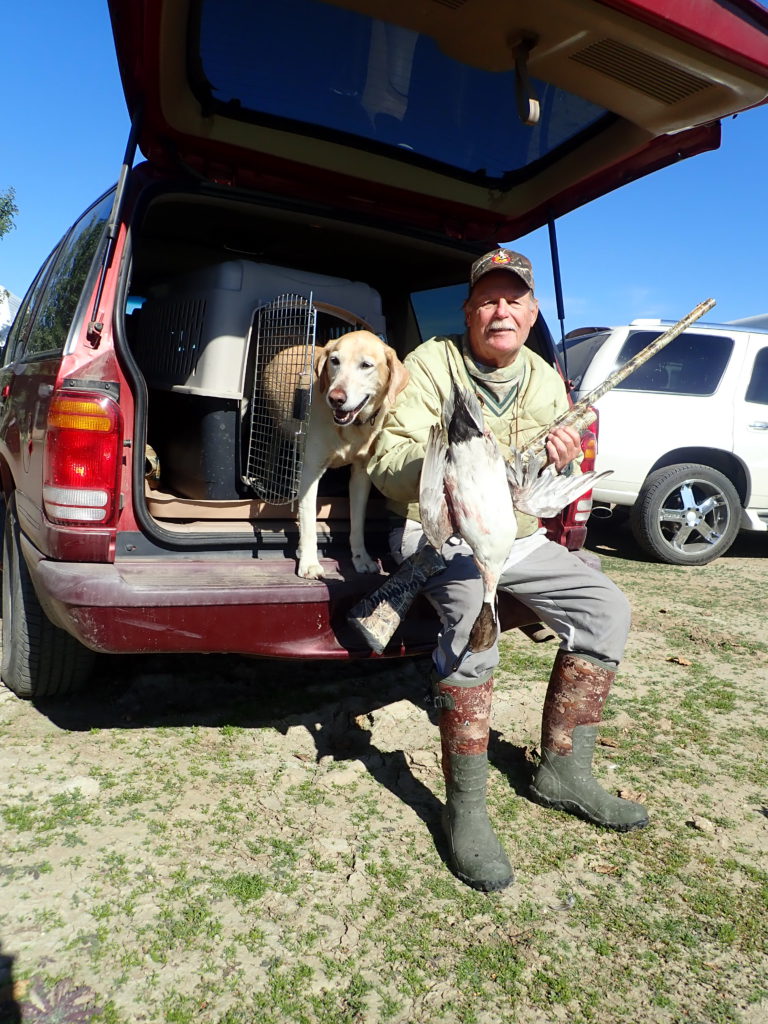 Lake Perris – No word on when this lake will begin shooting ducks again. San Jacinto Wildlife Area manages this hunting/fishing lake.
Prado Basin – Patrick Raahauge reported to WON, "There are lots of ducks in the basin and those that can shoot, bagged limits. Honker hunting has slowed and the best hunting days have been when there are some winds."
Lake Henshaw (My Country Club) – No report this week. Reservations are a must and there will be a daily drawing for blind sites. For more information call (760) 782-3501.
San Diego City Reservoirs – It has been a pretty good duck hunting season at Barrett. Most hunters are harvesting a few birds every hunt with a mix of little puddle ducks, some big divers and ruddy ducks making up the bulk of the bird harvest.
Kern National Wildlife Refuge – This refuge shot for nearly a 4-bird per gun average on Wed. with good comp counts on gadwall, shovelers and GWT. There were 96 hunters in blind sites for the Sat. hunt and they killed 231 ducks and one white fronted goose for a 2.5-bird average. For additional information on hunting Kern call (661) 725-2767 or for the hunter information hotline call (661) 725-6504, which is updated after each shoot day. A web site is also available to access hunt results and other information about this popular southern San Joaquin Valley hunting refuge.
Cibola/Lower Colorado River – No reports were sent from Palo Verde Wildlife Preserve, Cibola Sportsman's Club or Cibola National Wildlife Refuge this week. The Canada goose population should be near its peak by Christmas. For information on booking a couple of days in a goose blind while staying in a South Ranch cabin call the Cibola Sportsman's Club at (702) 355-8784 or log on to their web site hunt4geese@yahoo.com. Contact the Cibola National Wildlife Refuge at (928) 857-3253 for shoot days and draw information on the Farm Fields and open hunting on the Island Unit.