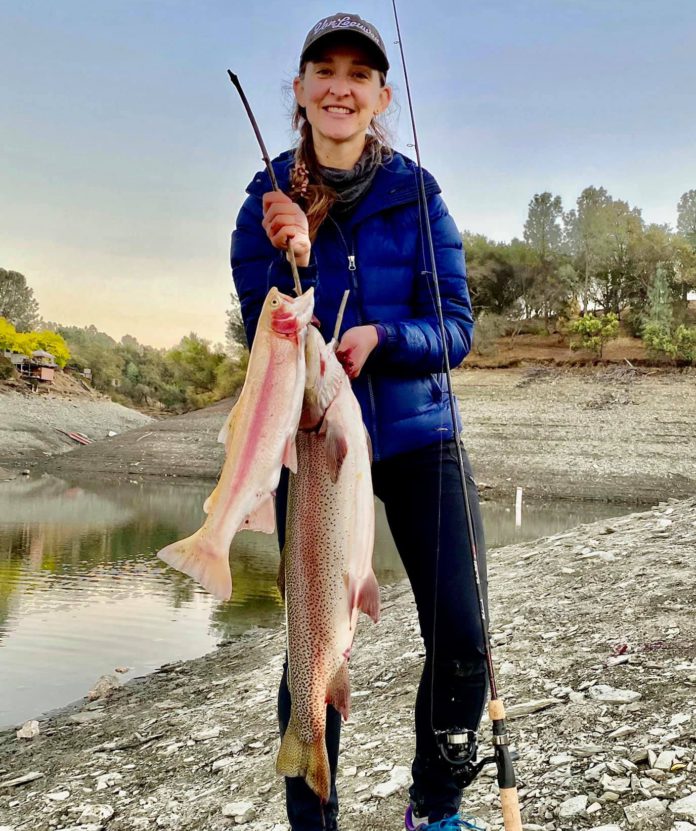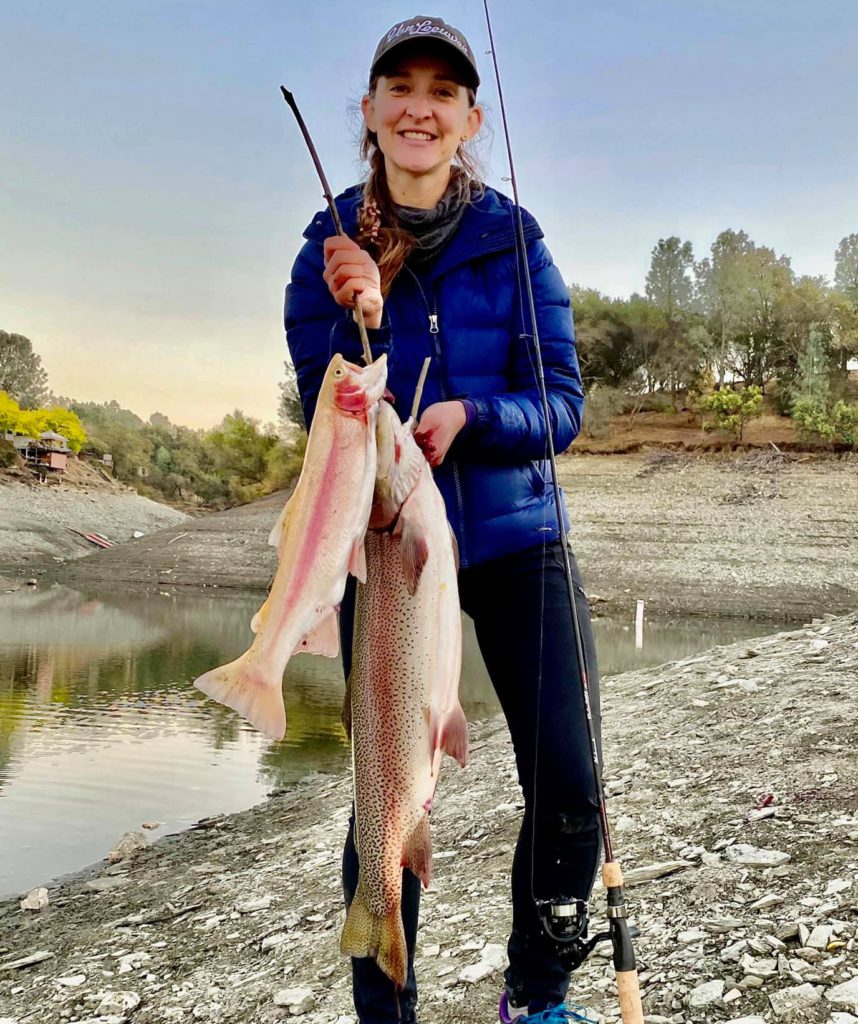 BY DAVE HURLEY
IONE – Continued trout plants have boosted the success of bank fishermen and trollers for rainbow trout within the Mother Lode reservoirs. The concessionaires at Lake Amador and Lake Camanche continue to pour quality trout into their bodies of water while recent plants from the Department of Fish and Wildlife have loaded up New Melones, Don Pedro, and Lake McClure.
Kyle Wise of Head Hunter Guide Service will be working on New Melones throughout the current week, and he said, "The trout bite is wide open as the planted rainbows are all in the top 20 feet of the surface in the main lake. All you have to do is long line a spoon near the surface for the planters. The holdovers appear to have moved into the creek arms to feed on the shad schools in the backs of the coves. It's the same deal at Don Pedro as bass fishermen have landed holdovers on jigs in the coves."
Ryan Cook of Ryan Cook's Fishing confirmed landing the trout while targeting bass at Don Pedro, saying, "I was filming with Joel Chin, and we released a 4.5-pound holdover rainbow on a drop-shot in a creek channel."
Lake Camanche dumped in 2,700 pounds of Mt. Lassen Hatchery rainbows split evenly between the North Shore Marina, the South Shore Marina, and the South Pond, and shore anglers are picking up the planters from the north shore day use area with crappie jigs. The rainbows have spread out into the lake, and there have been more reports from the dam area of the lake near Big Hat and Little Hat Islands. The Narrows remains a very popular location for trollers. Robbie Dunham of Koke Machine Guide Service will be on the lake four times this coming week, and he plans on running 3-inch grubs on a slow-troll early in the mornings before switching over Speedy Shiners on a fast-troll in open water.
At Lake Amador, 650 pounds of Amagolds (Lightning trout) were released into the lake after 1,000 pounds of cutbows released a few days prior. Darren Monroe of the Lake Amador Resort reported good action from the banks with trout dough bait, or nightcrawlers. He said, "Around 35 of the 100 tagged fish have been returned, and we are planning to release another 100 tagged trout in the coming weeks. The derby lasts until mid-March."
Dunham was on Amador twice this week, and he said, "Trolling has been very good until the boat traffic gets heavy, and we had three cutbows within 45 minutes until around 20 boats arrived at the small lake. The boat pressure really puts the trout down as they are right on the surface. With the lake level low, we haven't been able to troll into the back of the lake in the Jackson Creek Arm, but the cove opposite of Jackson Creek has been holding trout. You have to be careful running full out in this cove as there are two unmarked submerged islands. I have been running 3-inch grubs until around 10:00 to 11:00 a.m. before switching over to covering more water with Speedy Shiners."