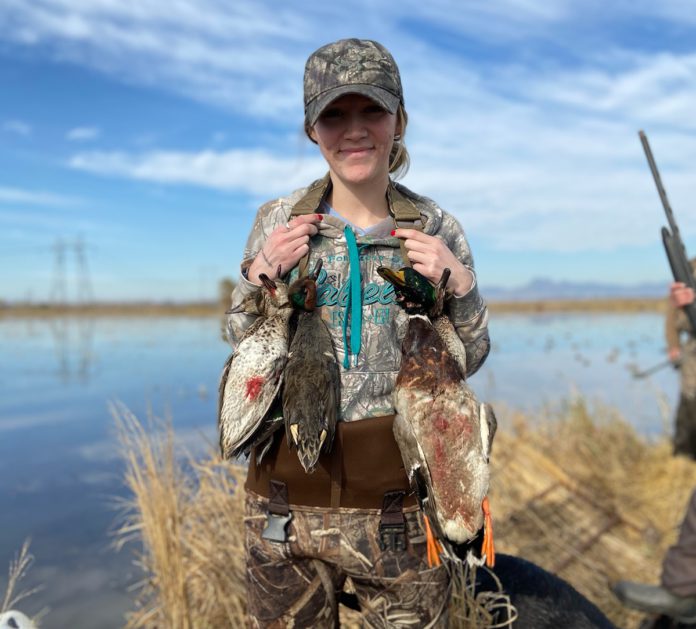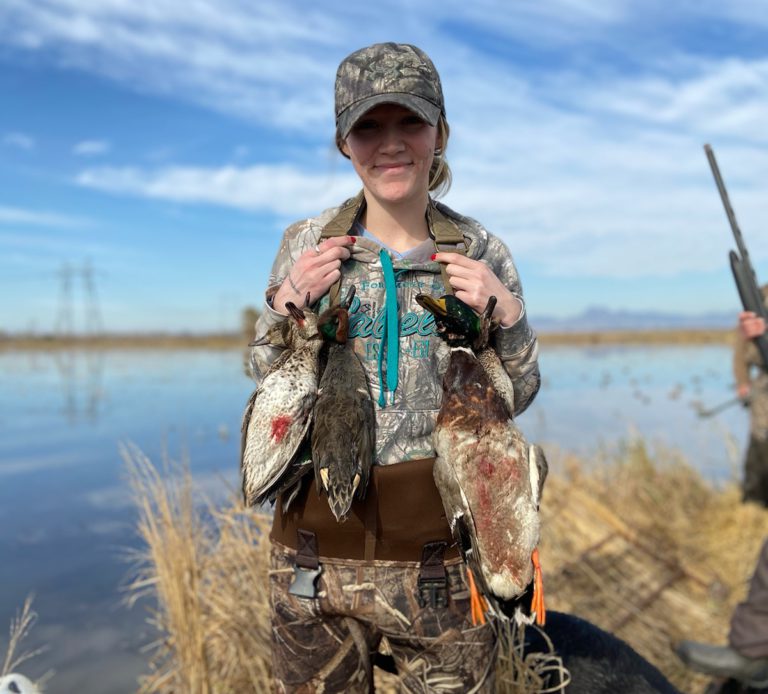 Scroll to the bottom for the DFW's statewide waterfowl count chart
NORTH: Two-duck average, better shooting awaits
SACRAMENTO – This fair weather fall season has impacted northern California waterfowl gunning, and not in a good way. But better duck days are ahead. Cooler weather and high winds right around press time were expected to bring in the birds according to James Stone of Elite Sportsmen Guide Service.
"We've had lows in the 30s to highs in the mid to upper 60s," Stone said on Sunday afternoon. "The northwest wind is blowing now and should be picking up tonight. We have a high wind advisory Monday, and that will bring in colder temperatures. We should see a big push of ducks. We've yet to get any storms of substance since the first series of storms in November."
Stone added that the past week has been nothing exciting.  "We're shooting at a 2-bird average now," he said. "We've had a few better days, a few opportunities for limits or have shot limits in the last couple of weeks. We're expecting a breakout week since we're getting away from the full moon."
Stone has blinds spread out all over the Central Valley, primarily in Sutter County, so he always has good spots on offer. However, he noted the lack of substantial rainstorms since Nov. 1 has impacted water availability on the west side due to Term 91, a Sacramento River water pumping regulation.
"It's greatly affected many private duck clubs," he said. "They are losing water quickly. We're seeing a shift in local bird populations concentrating at refuges primarily, and in the Southern Valley and Delta, rather than holding a larger concentration of birds on the west side. Term 91 won't be removed until significant rain falls. Then the water districts will be able to pump more from the Sacramento."
SOUTH: Wildfire burns duck blinds, but cold temps and wind help duck hunting
BY JIM NIEMIEC
NILAND – Winds howled across Prado Basin on Thursday and Friday and according to Patrick Raahauge, owner of Raahauge's Duck Club, the fire destroyed a number of duck blinds on the club. WON visited the basin on Sunday and watched fire crews working to put out smoldering timber. Hopefully, all fires will be put out so that hunting at the three clubs will start up again this week.
White goose hunting picked up at the Union Tract for the Saturday shoot. Saturday was also one of the better shoot days at Wister for ducks, but slow on geese. Overall, hunting improved at all refuges and duck clubs now that the migration of northern birds appears to reaching a seasonal peak. Hunters can look ahead for more big diving ducks to arrive and there should be a significant increase in the numbers of Canada geese all across this flyway.
Wister Wildlife Refuge – This refuge shot for a better than 3-bird per gun average on Saturday with a total of 443 ducks and 7 geese shot by 143 hunters. Top duck on the comp list was the shoveler with 120 bagged to go along 95 green winged teal and 87 gadwall. The Wednesday shoot produced only 109 ducks for 62 hunters with a low average of just over 1.5 birds a gun to go along with 7 snow geese. The Sunday hunt was slow. This popular refuge shoots on Wednesday, Saturday and Sunday. For more details on hunting Wister Unit, call the DFW on site office at (760) 359-0577.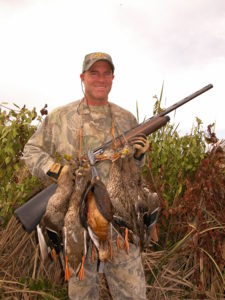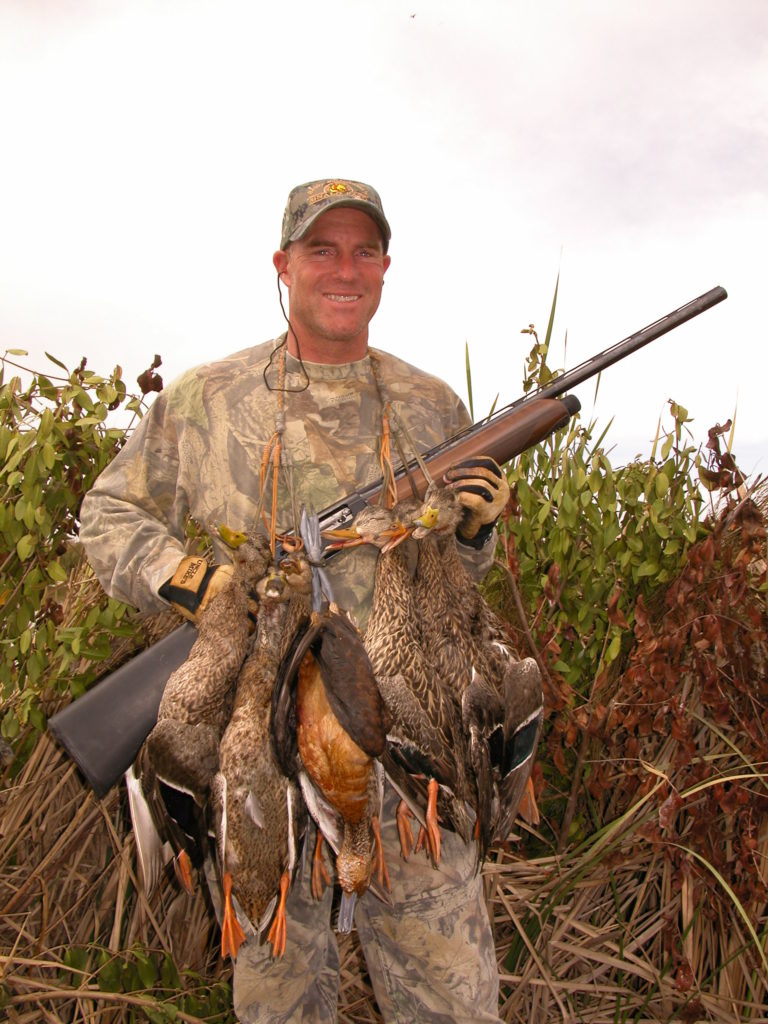 Sonny Bono Salton Sea National Wildlife Refuge – While the Wednesday shoot was very slow for both ducks and geese, the Saturday shoot was a little better with 15 hunters in blinds killing 25 white geese and 16 ducks, which produced a little over a 1-bird average. Sunday also offered up pretty good snow goose hunting with 15 geese bagged.
For more information on hunting this national refuge, which is managed by the Wister staff, call (760) 359-0577.
Finney-Ramer Unit – No report filed. Finney-Ramer is part of the Imperial Wildlife Area, located on the south end of the Salton Sea, is open to hunters 7 days a week under a self-registration and self-reporting system. For more details on this refuge, which is also managed by the Wister Unit, call (760) 359-0577.
San Jacinto Wildlife Area including Mystic Lake – Big puddle ducks and teal showed up at this refuge and offered up good hunting across the refuge. A total of 188 shooters killed 338 ducks for nearly a 2-bird average. Green winged teal and shovelers were the number one and two birds on the comp list. Hunting was pretty good for the Wed. shoot that saw 123 hunters bag a total of 222 ducks. Top bird shot was the green winged teal with 41 bagged to go along with 39 gadwall and 29 shovelers. Shoot days are Wednesday and Saturday and draw time is 3 a.m. For information contact the wildlife office at (951) 928-0580.
Lake Perris – No word on when this lake will begin shooting ducks again. San Jacinto Wildlife Area manages this hunting/fishing lake.
Prado Basin – Last week's wildfire burnt down into Prado Basin and destroyed a couple of duck blinds. All three clubs in the basin did not hunt on Saturday or Sunday. According to Patrick Raahauge, there are plenty of ducks on ponded water behind Prado Dam.
Lake Henshaw (My Country Club) – The winds howled for the opening day hunt on Thursday with some hunters shooting limits of widgeon. Hunting was slow on Saturday and no Canada geese were reported bagged. Reservations are a must and there will be a daily drawing for blind sites. For more information call (760) 782-3501.
San Diego City Reservoirs – Barrett Lake shot well on Saturday that saw 20 hunters shoot a total of 67 ducks for a 3-bird average. Top ducks shot were the gadwall and ring neck. The Wednesday hunt was slow.
Kern National Wildlife Refuge – The Saturday shoot produced only 121 ducks and a single white fronted goose for the 67 hunters in blind sites for a 1.8-bird average. Shovelers were top duck bagged. On Wednesday there were 65 hunters in blind sites and they settled for only shooting 105 ducks for a 1.6 bird average. Top duck killed was the shoveler with 38 bagged. For additional information on hunting Kern, call (661) 725-2767 or for the hunter information hotline call (661) 725-6504, which is updated after each shoot day. A website is also available to access hunt results and other information about this popular southern San Joaquin Valley hunting refuge.
Cibola/Lower Colorado River – No reports were sent from Palo Verde Wildlife Preserve or Cibola National Wildlife Refuge this week. For information on booking a couple of days in a goose blind while staying in a South Ranch cabin call the Cibola Sportsman's Club at (702) 355-8784 or email them at hunt4geese@yahoo.com. Contact the Cibola National Wildlife Refuge at (928) 857-3253 for shoot days and draw information on the Farm Fields and open hunting on the Island Unit.