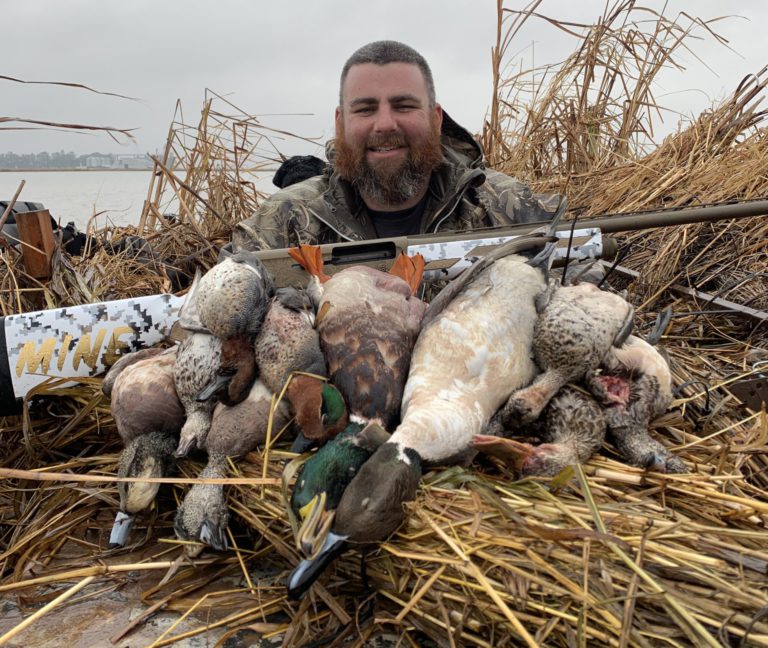 Scroll to the bottom for the DFW's statewide waterfowl count chart. Readers will find this one more complete than recent reports, which were previously posted on Monday. Through the end of the season, expect the DFW chart to be posted Tuesday afternoon. 
NORTH: "Fowl" weather ignites hunting
SACRAMENTO – A long awaited series of storms arrived in the north state over the weekend, and the resulting duck hunting was spectacular.
James Stone of Elite Sportsmen Guide Service was fired up when WON reached him Sunday afternoon for a report. "Hunting was phenomenal this weekend, really good!" he said. "The hunting was steady and new birds showed up all over the Valley. The shoot was consistent on the east and west side, if you had water you were shooting ducks."
Stone said "dripper fog" created a low ceiling Sunday, with outstanding results. "We finished with 26 ducks and 2 geese today (Sunday)," he said. "We had a great hunt near the Sutter Refuge. It seems like the birds showed up overall. The weather got them mixed up. Everyone had a fun weekend and there's more rain coming Wednesday and next weekend." Spots are still available.
In the far north of the state in the Klamath and Tule Lake area, Stone said his sources told him ducks are showing up and there were good shoots early in the week, on Tuesday and Wednesday. "There are new birds arriving in California, a cold front is pushing birds down from Canada," he said. "A snow front that moved into the Pacific Northwest moved these birds down to us this weekend."
SOUTH: The arrival of new ducks and more dark geese is making for better gunning at refuges and clubs
BY JIM NIEMIEC
NILAND – Duck hunting picked up around the south end of the Salton Sea this past week, but hunters didn't bag many white geese either at Wister or Sonny Bono. Hunt clubs report better gunning for big puddle ducks and more divers, while refuges continue to offer up good numbers on all species of puddle ducks.
For those making plans to make the drive to Cibola Valley to hunt the Cibola National Wildlife Refuge or Cibola Sportsman's Club, be aware that the bridge over the lower Colorado River by way of Neighbors Rd. is closed. There is about a 15-minute detour through the rural town of Palo Verde.
Wister Wildlife Refuge – Wister shot for better than a 3-bird average on Wednesday, but the average dropped to just over 2-birds a gun on Saturday to go along with 19 geese. Top duck killed on Saturday was the green winged teal with 187 bagged by 209 hunters, with a total harvest of 503 waterfowl. Pintail and gads made up the rest of the comp counts for all three shoot days. This popular refuge shoots on Wednesday, Saturday and Sunday. For more details on hunting Wister Unit call the DFW on-site office at (760) 359-0577.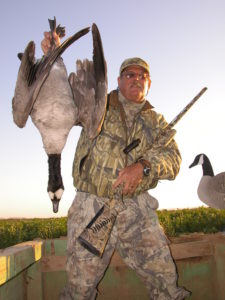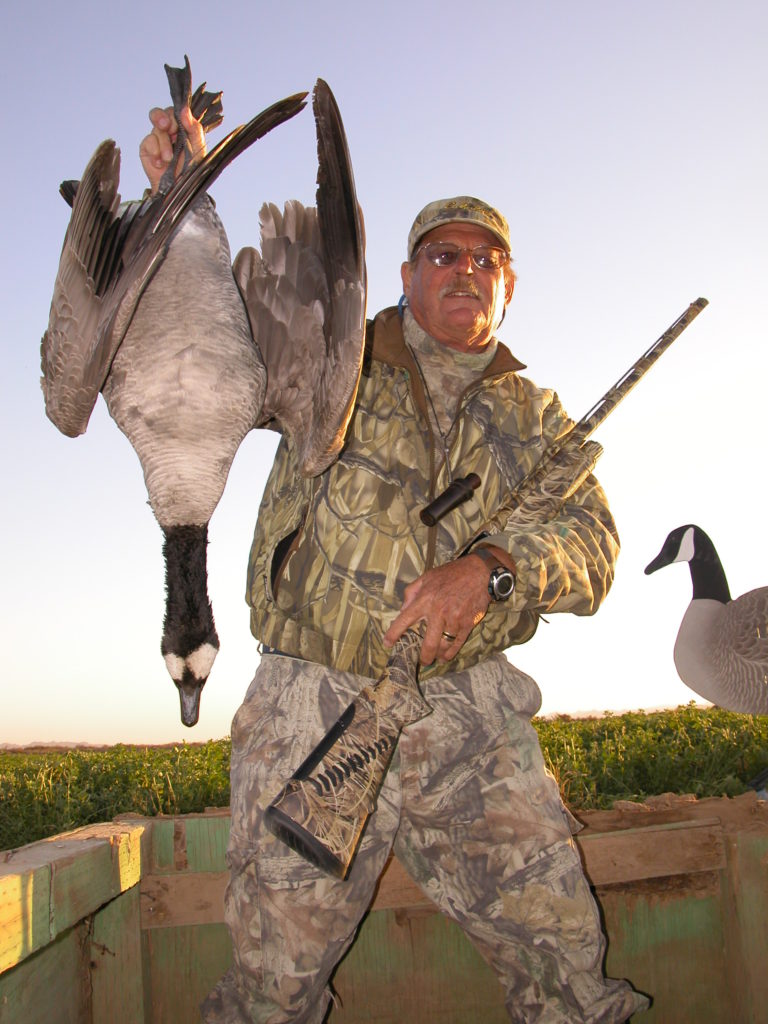 Sonny Bono Salton Sea National Wildlife Refuge – Wednesday offered up the best day to hunt geese at this refuge with hunters killing 14 snow geese and only 17 ducks. Hunting on both Saturday and Sunday was very slow. For more information on hunting this national refuge, which is managed by the Wister staff, call (760) 359-0577.
Finney-Ramer Unit – No report filed. Finney-Ramer is part of the Imperial Wildlife Area, located on the south end of the Salton Sea, is open to hunters 7 days a week under a self-registration and self-reporting system. For more details on this refuge, which is also managed by the Wister Unit, call (760) 359-0577.
San Jacinto Wildlife Area including Mystic Lake – Hunting was on the slow side this past week at SJWA with hunters bagging just about 2 ducks a gun. Gadwall, green winged teal and shovelers topped the comp counts and there were also 4 snow geese shot on Saturday. It's about time for more big diving ducks to show up at this refuge. Shoot days are Wednesday and Saturday and draw time is 3 a.m. For information contact the wildlife office at (951) 928-0580.
Lake Perris – No word on when this lake will begin shooting ducks again. San Jacinto Wildlife Area manages this hunting/fishing lake.
Prado Basin – The recent arrival of news ducks has improved hunting in the basin. Teal, gadwall and pintails making up the bulk of the birds killed. It has been a good season for goose hunting, according to a report filed with WON by duck club member Jan Packard.
Lake Henshaw (My Country Club) – No report this week. Reservations are a must and there will be a daily drawing for blind sites. For more information call (760) 782-3501.
San Diego City Reservoirs – Hunters found it tough hunting last week with just over a 1.5-bird per gun harvest reported. It was a mix of puddle ducks and divers for those shooting out of shoreline blinds.
Kern National Wildlife Refuge – Duck hunting picked up a little at Kern for both shoot days last week. On Wednesday 47 hunters killed 105 ducks and on Saturday there were 91 hunters in blind sites and they combined to kill 338 ducks for a respectable 3.71-bird average. Top ducks killed were the gadwall and shovelers. For additional information on hunting Kern call (661) 725-2767 or for the hunter information hotline call (661) 725-6504, which is updated after each shoot day. A website is also available to access hunt results and other information about this popular southern San Joaquin Valley hunting refuge.
Cibola/Lower Colorado River – New flocks of ducks and Canada geese arrived in Cibola Valley last week to join in with some 2,000 snow geese. While goose hunting was overall slow, duck hunting for big puddle ducks was good at the Cibola Sportsman's Club South Ranch. No reports were sent from Palo Verde Wildlife Preserve or Cibola National Wildlife Refuge this week. For information on booking a couple of days in a goose blind while staying in a South Ranch cabin, call the Cibola Sportsman's Club at (702) 355-8784 or email them at hunt4geese@yahoo.com. Contact the Cibola National Wildlife Refuge at (928) 857-3253 for shoot days and draw information on the Farm Fields and open hunting on the Island Unit.