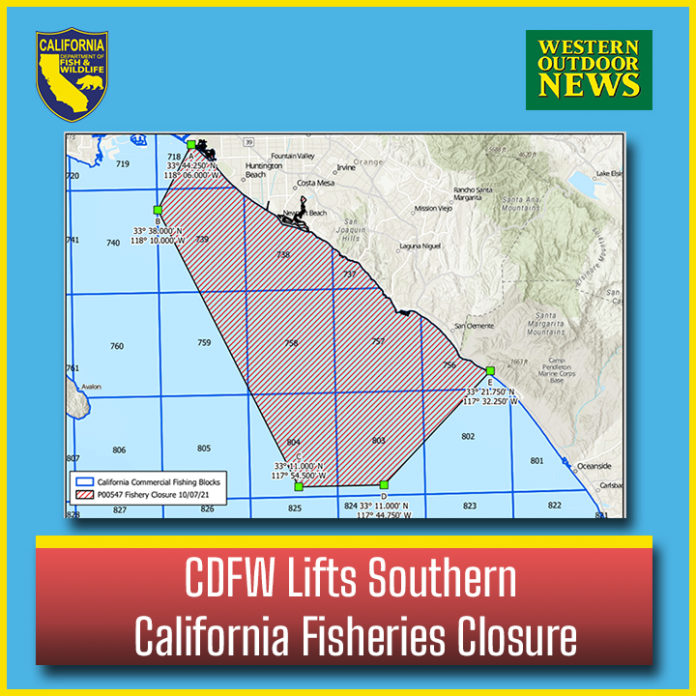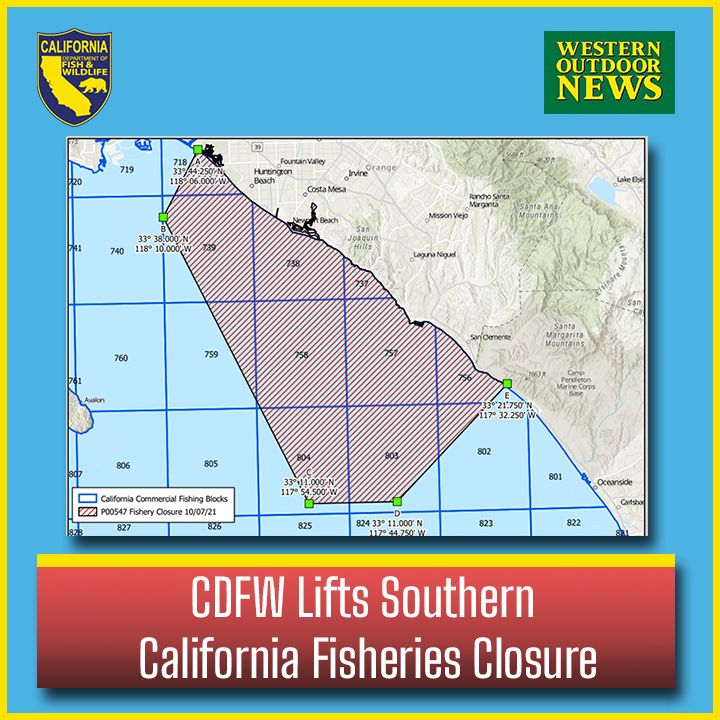 [buzzsprout episode='9647386′ player='true']
BY BLAKE WARREN
ORANGE COUNTY – Southern California anglers have welcomed the reopening of miles of prime beaches and inshore fishing grounds following widespread closures caused by an early October oil spill.
Lifting the ban at 11:59 a.m. on Nov. 30, the California Department of Fish and Wildlife stated that there is no further risk to the general public from the consumption of seafood taken with the affected zone, which covered 45 miles of shoreline from Seal Beach down to Dana Point, and 650 square miles of adjacent water frequented by many of the county's large sportfishing fleet and numerous surf anglers,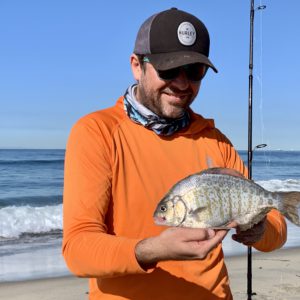 WON staff editor and local surf fishing guide Ben Hervey-Murray said, "This is great news for the fishing community around Orange County. I will definitely be hitting the sand at midday when the closure ends as I've really missed fishing these outstanding beaches. I'm 
especially pleased for the sportfishing community and smaller-load charter captains that will have really suffered with this closure — hopefully some great fishing will make up for the lost two months of the season before the water temperatures drop."
Initial reports suggested the spill was traceable to a ruptured pipe connecting one of the county's offshore oil rigs to upstream infrastructure closer to shore, but with legal proceedings and exploratory activities still ongoing, the exact cause and timeline of the spill remains unclear.
The Office of Environmental Health Hazard Assessment sampled seafood from the impacted area on Oct. 14 and Nov. 3 and notified the California Department of Fish and Wildlife that it was safe for fishing and consumption of seafood to resume in the area.
However, loose enforcement of the fishing ban plus limited sampling with as-yet-undisclosed results of said tests have led to wider questions about the response to the spill, with some querying the length and breadth of the closure too. The agency's own dedicated spill response website hadn't been updated when this issue went to press. WON will have more on the story in the Dec. 10 issue.