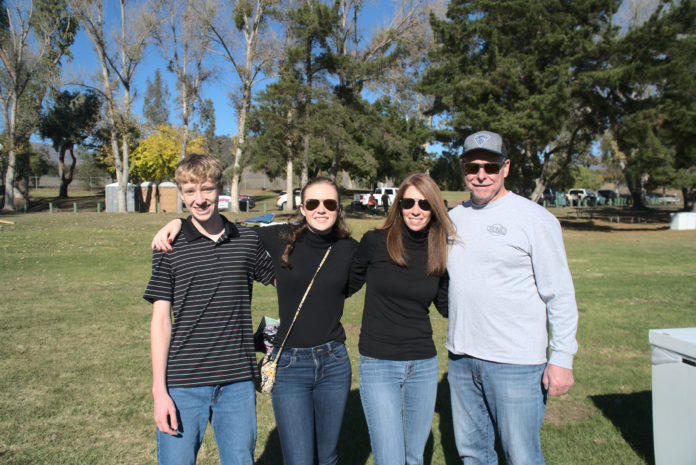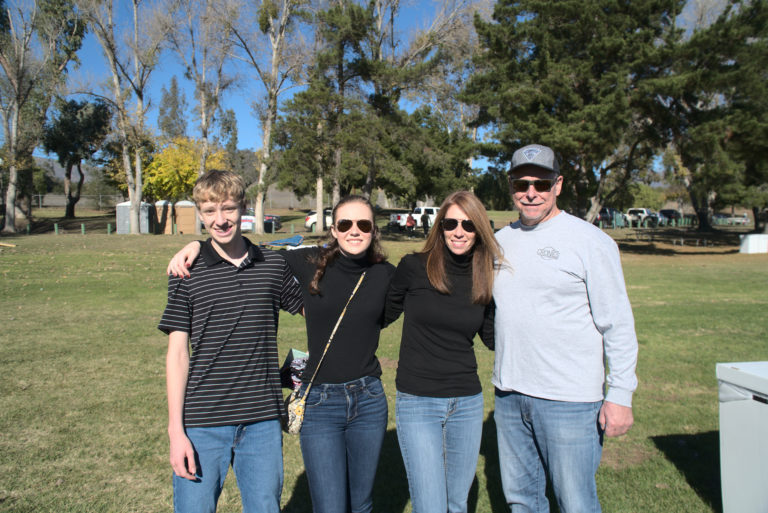 BY BLAKE WARREN
There's an endless list of adjectives that can be accurately applied to fishermen. Whether good, bad or indifferent, the shoe most likely fits to within at least a half a size in the majority of cases.
One thing fishermen do with particular consistency is rally around a worthy cause, whether that be uniting as one to fight for and protect our rights and access to fish, or coming together to support one of our own in a time of need. The latter was on full display this past Saturday at Lake Casitas, as hundreds of anglers and noted members of the fishing community descended on the Ventura County watershed to pay tribute to one of their beloved own, the late Aaron Martens, in a celebration of life put on by Western Outdoor News and WON BASS and organized by tournament director Billy Egan, tabbed as The Hog Snatcher Benefit in honor of Martens' longtime nickname.
The goal was simple: to honor the life and legacy of the legendary bass pro and to raise funds for Martens' immediate family in the wake of his tragic passing after a long battle with cancer. Being there first-hand, it was clearly mission accomplished on both fronts.
With sweeping donations from friends, anglers and companies throughout the fishing industry, over $10,000 was raised on-site at the event for the Martens family on just Saturday alone to couple with a previously created GoFundMe account that currently sits at an eye-popping $26,800 as of press time which will stay live through March 11 — that's not to mention large, direct cash donations to the family from Roboworm, Anglers Marine, Daiwa, Aftco, Bassmaster and many others. A vast array of product was also donated to the event from a list simply too long to recount.
"I'm just truly blown away by the massive support the event received from throughout the entire bass fishing community and extremely proud to having assisted with raising so much funding for the Martens family and being able to honor Aaron, who meant so much to so many people he touched over the course of his life and career," said Egan. "It was on clear display this past weekend just how much Aaron truly meant to people from all walks of life."
Indeed.
The event spanned the entirety of Saturday afternoon until sundown, featuring live music from the Sam Cary Band, a food truck from the Lake Casitas Marina, games of cornhole and plenty of fond memories and tales shared amongst the many friends gathered in attendance. Also in attendance was the Martens family, including wife Leslie, daughter Jordan, son Spencer and Aaron's mother Carol, among a number of other family members. A number of top pros were also on hand to honor their friend and fellow competitor.
"I knew Aaron meant a lot to a lot of people, but to see just how much he was loved and how much support we've received is just amazing," Leslie said. "I just know he's smiling down and loving every minute of this, seeing all of his friends come together. Aaron would have been extremely proud of this day and the outpouring of support. He'd be saying 'Love you, bro' to everyone here."
That outpouring will continue well into the weeks ahead. Along with the GoFundMe page staying live into March, there are still at least 18 donated guide trips from top pros and full-time guides that anyone may still be bid on through Dec. 31 on the "Hog Snatcher Benefit" group Facebook page. Four such trips went to winners of silent auctions at Saturday's event, who won trips to fish with Byron Velvick in Texas, Kyle Grover at Diamond Valley Lake, Bub Tosh at the Delta, and a private charter aboard the sporfisher Island Tak out of Oxnard. Join or visit the Hog Snatcher Benefit group page to see all the remaining trip offerings.
There will also be a jersey drive going live in the coming weeks at hogsnatcherbenefit.com, which is currently under construction at press time. When the website goes live, visitors will have the opportunity to bid on over 180 individually signed jerseys by a parade of top pro bassers from throughout the country. Look for more information on this jersey drive in these pages and on WONews.com in the weeks ahead.
You can count on fishermen being a lot of different things: eccentric, neurotic, meticulous, obsessed and notoriously guarded among them. But you can also count on fishermen showing up and showing out whenever the bell rings. They most certainly did in full force this past Saturday for their friend, Aaron, and his highly appreciative family.
The general public can bid on one or more of 18 donated fishing guide trips through Dec. 31 via the Hog Snatcher Benefit group Facebook page and the Hog Snatcher Benefit GoFundMe page will remain live through March 11. Look for a new website, hogsnatcherbenefit.com, in the weeks ahead that will provide the opportunity to bid on over 180 individually signed jerseys by professional bass anglers from across the country.