DANA POINT/NEWPORT — The overnight outings from both Dana Wharf Sportfishing and out of Newport Bay tackled tuna for the first time this season. Both the Fury and the LexSea made the run south from Dana Wharf Sportfishing. Newport Landing-based Thunderbird made the run south from there too.
Aboard the LexSea, a pair of 150-pound range fish topped their limits catch for 3 anglers.
Thursday the Thunderbird added 4 blues to their island catch of 11 yellows plus lots of bottom grabbers, including almost 200 whitefish.
Capt. Jeffry Markland said of their previous offshore-only run, "The school we stopped on gave it to us pretty bad. Hooked 20-plus fish and landed 7. Lots of long drawn out battles."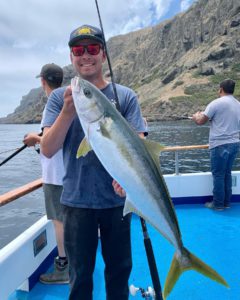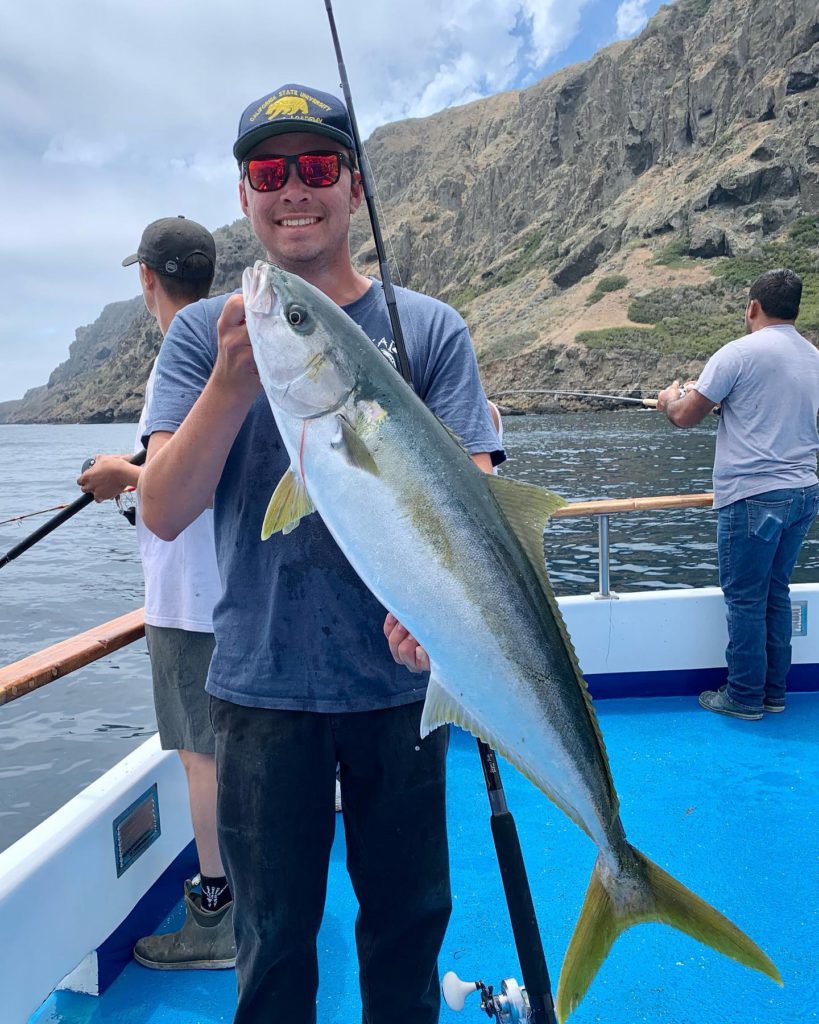 Capt. Brian Woolley at Dana Wharf Sportfishing reported on the local action there, "Water temps getting real close to that 70- degree mark, 69.6 yesterday. This warmer water has definitely activated the bass. Good action along the kelp and hard bottom spots. Fly-lined sardines are a best bet right now. Some good surface iron calico bass action too a couple days this week as the conditions lined up well in a couple areas. Guys with sinker setups have been catching some nice sheephead and sandbass as well. Both our half-day and 3⁄4-day trips have been fishing bass and it's been pretty much the same scenario in both areas. No sign yet of any yellowtail along the kelp spots yet, but as this water continues to warm up I'm sure we will see some of it. More seabass this week too."
At Catalina Island the bite offered mixed bag bass fishing around the back of that island with some bonito and barracuda there as well. Along the front of the island there was great barracuda action from above Avalon to Long Point, with a few yellowtail in that zone as well.
At San Clemente Island the yellowtail bite was back on tap and the Fury had 42 forkies on the 4th. Woolley reported both yo-yo iron and surface plug working well, with fish also hooked fly-lining live sardines.
While the bulk of the bass action south of Laguna Beach featured fish under the keeper mark, to the north the bite on bigger sand bass and barracuda really got going, growing some legs.
The Western Pride had 75 barracuda and 63 keeper sand bass for 41 fishing Saturday afternoon's half-day run. This score was among several other similar scores posted.
Before the barracuda and bass bite was such a draw, the northern fleet continued to load anglers up on lots of scorpionfish and boat catches exceeded 200 of the red devils at a whack — limits or nearly so.
All this action was out on the San Pedro/Long Beach Shelf.