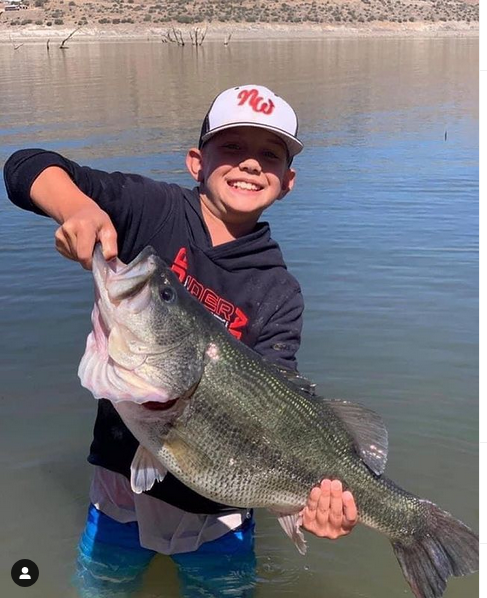 BY MIKE STEVENS
LAKE ISABELLA – Trophy largemouth are highlighting a bass bite at Lake Isabella that is firing on all cylinders. The lake's monster-bucketmouth producing potential is no secret to those familiar with the entire Southern California bass-fishing stage, but it still remains an underutilized semi-secret hidden in plain sight. It definitely has its peaks and valleys, but a pair of double-digit wallhangers confirms the fishing is definitely reaching a seasonal high mark.
The bigger of the bigs was bagged by Rocky Brown of Tustin who was fishing with his son, SoCal guide Rusty Brown (RustyBassHook.com) on one of Rusty's favorite big-bass haunts.
"I was out on Isabella with pops when he set the hook into this monster that weighed 12 pounds," said Rusty. "He caught it on a Texas-rigged green pumpkin Power Worm off Rocky Point in 10 feet of water, and he was using a 13 Fishing Omen Black rod and Concept C2 reel with 12-pound Maxima and a 5/0 Hayabusa 114 worm hook."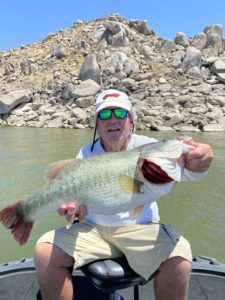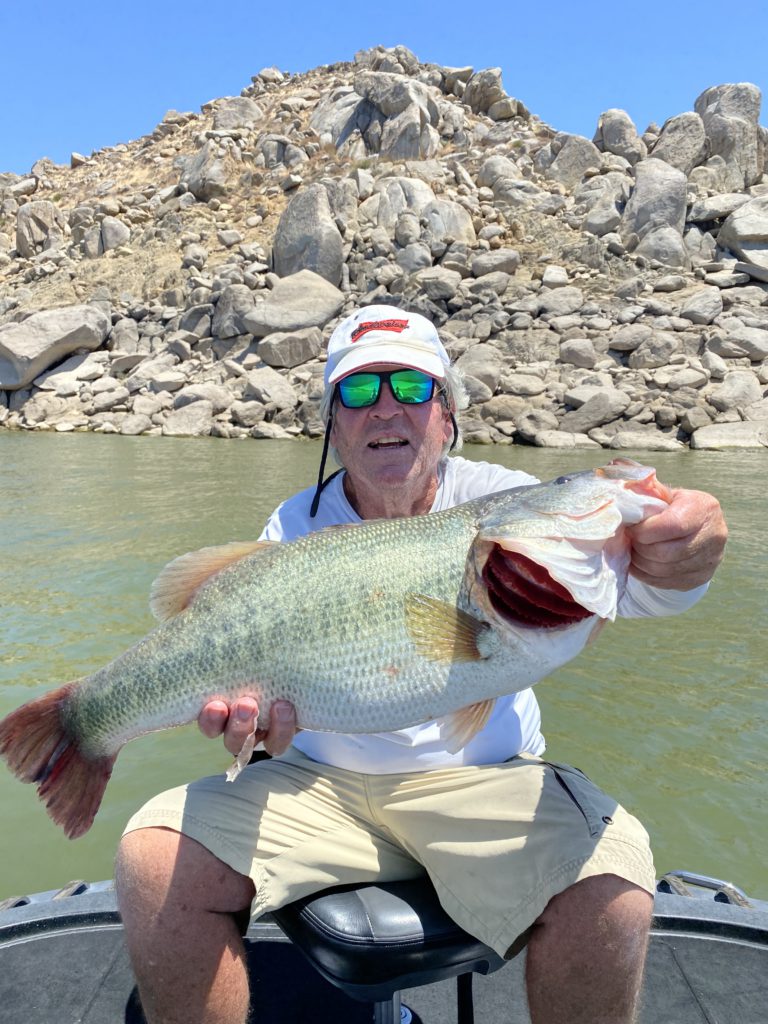 The former WON BASS U.S. Open Champion had nothing but good things to say about the big picture at Lake Isabella right now.
"Izzy is fishing really well with quality and quantity including a good amount of big fish from 5 to 12 pounds being caught on poppers, glide baits, brown/purple jigs and Roboworms in Oxblood, Aaron's Magic and Margarita Mutilator on a Texas- or drop-shot rig. The water is dropping very fast, but the fish are chewing good on lots of shad and crawdads. The lake is healthy, and hopefully this coming winter will get some rain. There are some nice fish around some of the trees in both the North Fork and South Fork."
Brown went on to throw out Rocky Point, Piney Point, Engineer's Point and the Main Dam as worthy bass hunting locations, and he said there is 2 to 3 feet of visibility with little to no moss in the 80 degree water. Staffers at Cope's Tackle and Rod Shop in Bakersfield said their customers are also connecting to bass in the French Gulch area and the Flume in addition to the spots mentioned by Brown.
If it weren't for the Browns stealing his thunder, 10-year-old Sammy Barton of Bakersfield would be rocking the big-bass gold medal this time around after knuckling down on an 11-pound, 3-ounce ditch melon from his float tube. Details were slim beyond that, but that's part of the reason Lake Isabella flies under the radar.