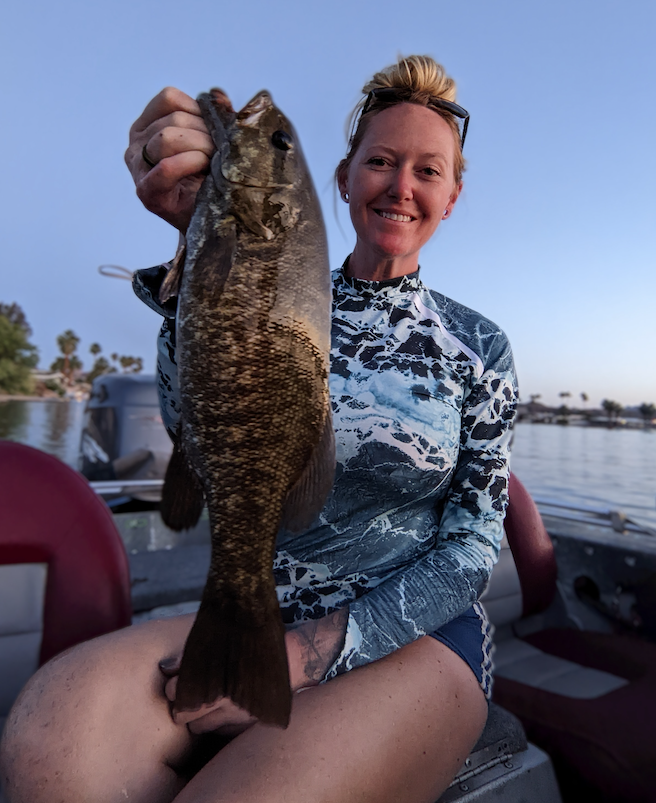 BY MIKE STEVENS 
PARKER STRIP, Ariz. – The Parker Strip is a stretch of the Colorado River many anglers shoot past while heading to headline-grabbing fisheries further north like lakes Havasu, Mohave and Mead, and those most familiar with this diverse zone would love it to stay that way. The clear waters around Parker offer top-notch fishing for smallmouth and largemouth bass, big catfish and redear as well as some striped bass, and one SoCal angling duo recently had a great time out there and connected with Western Outdoor News upon their return.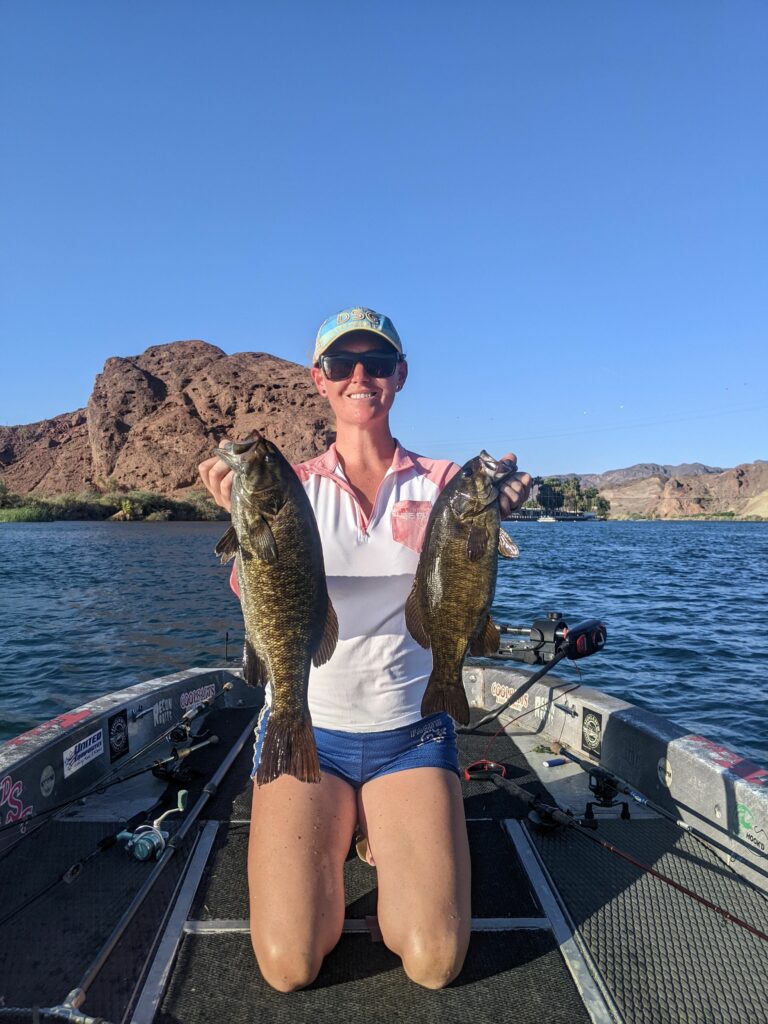 Brittany Bassett and WON BASS pro Shawn Cooley of Menifee and CoolBaits teamed up for excellent fishing for smallmouth in particular to go along with a nice surprise catch.
"What's nice about Parker is there's a wide variety of baits you can use and you'll most likely catch them," said Bassett. "There's a lot of grass patches and weedlines, so fishing a jig on the outsides of those was awesome, and a half-ounce Coolbaits Underspin or spinnerbait over the grass helped us pull a few. There's a lot of docks, so a jerkbait, spinnerbait, underspin or a jig all work great."
That being said, they did lean on jigs quite a bit this time around, especially the half-ounce Johnny C jig in Garrett's Craw from California Reservoir Lures.
"The jig was just working way too good, it was hard to put down," she added. "We caught smallies in deep drop-offs as well as anywhere from 15 to 20 feet. They are everywhere."
Speaking of species diversity around Parker, it was a surprise catch that highlighted the trip for Bassett who connected to a striped bass that picked up her go-to jig and tipped the scale at 8.6 pounds, a new personal best.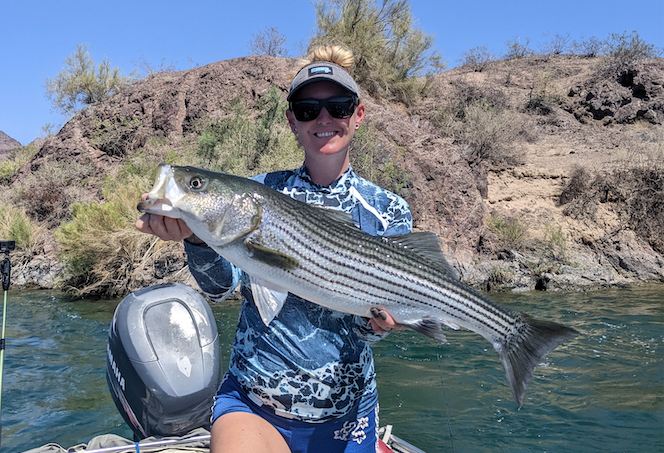 Cooley is no stranger to piling up quality smallmouth bass in clear-water desert fisheries. While competing as a pro in the WON BASS Laughlin Open back in March, he finished strong by bringing 19.28-pound sack of Lake Mohave smallmouth to the weigh-in stage.