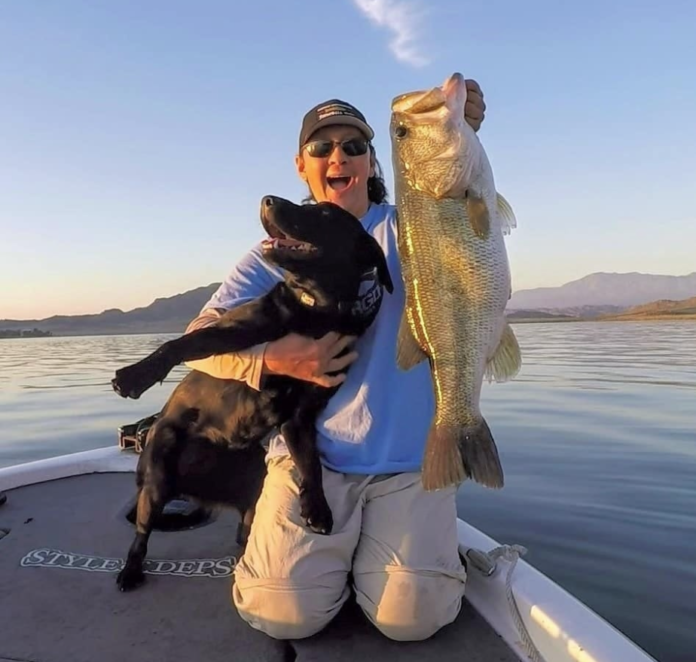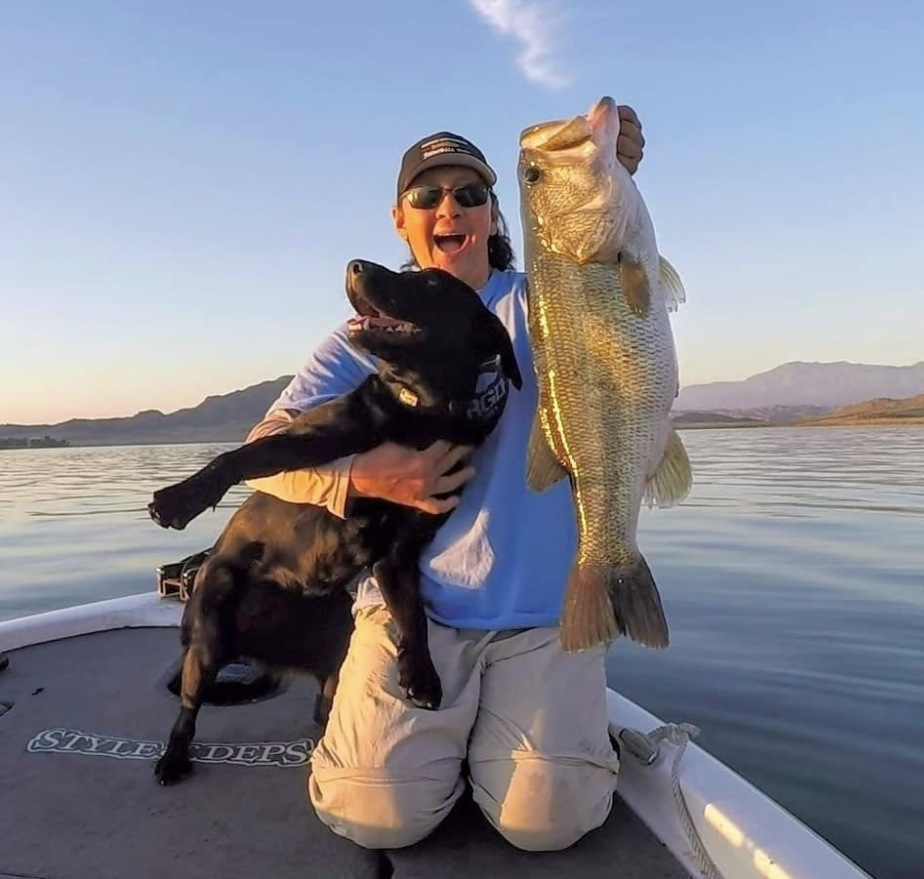 BY MIKE STEVENS
PERRIS – Lake Perris is typically one of the first Southern California bass lakes to spawn, and the fact that post-spawn largemouth are showing up with greater frequency confirms 2021 wouldnot be an exception.
The biggest bass to pop up on the Western Outdoor News radar was a 10.88 pounder caught by swimbait specialist Fumio Ogoshi of La Mirada. He sticks to swimbaits, and the 25.25-inch toad fell for a Deps 250 he sent out while fishing
with his dog, Maya. When he reached out to WON, he did have some fishing intel he picked up from the non big-bait crowd on the hot bite at Perris.
"Swimbaiting is still a grind, but it looks like fishing is picking up for guys using plastics like Ikas and other craw baits, and some shallow running cranks," said Ogoshi. "Water is high, temp is coming up and bass are shallow."
SoCal guide Rusty Brown is leaning on soft plastics lately, and he told WON there's still a good bite going on around the Island, East End and Rock
Climbers Cove for anglers working Senkos, ikas and 6-inch Roboworms in Aaron's Magic, MMIII or Green Pumpkin/purple in 5 to 15 feet of water.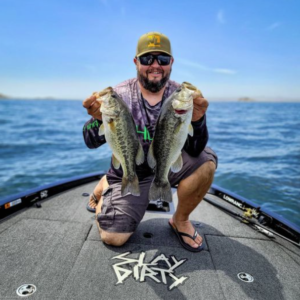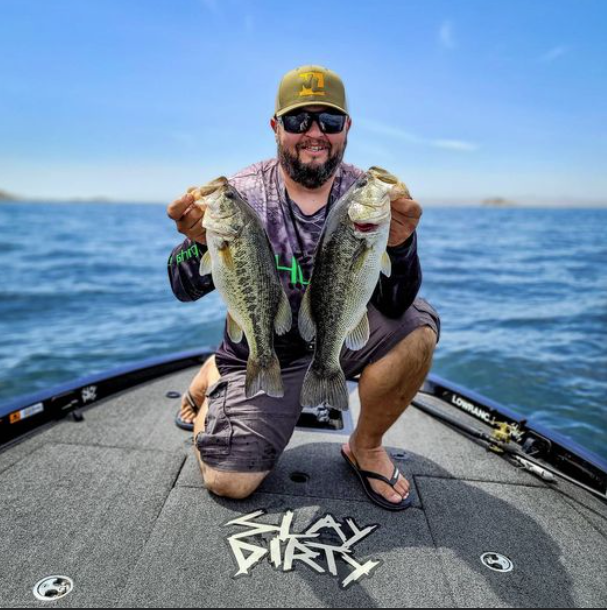 Perris regular James Montes of Moreno Valley told WON he's finding quality post-spawners in 15 to 20 feet of water along with some luck on that shallow reaction-bait bite. He expects the bass bite to turn "really good in two weeks."
Michael Craig of Mentone is another fixture at Perris, and he put in five days on his home lake last week and hit the water running this week, but he's been fishing deep and having an uncharacteristically rough go at it. He did recently manage to boat an 8-7 largemouth that ate a jig in 23 feet of water.