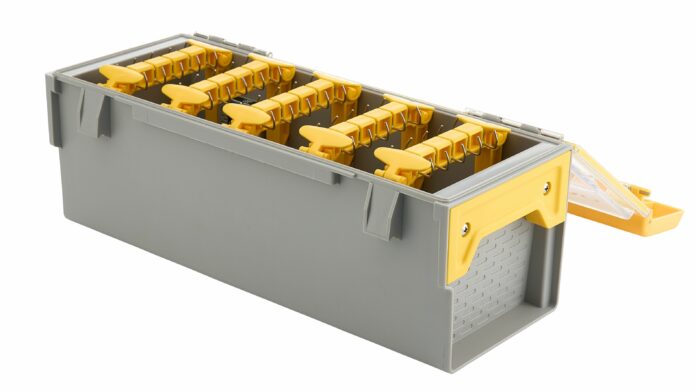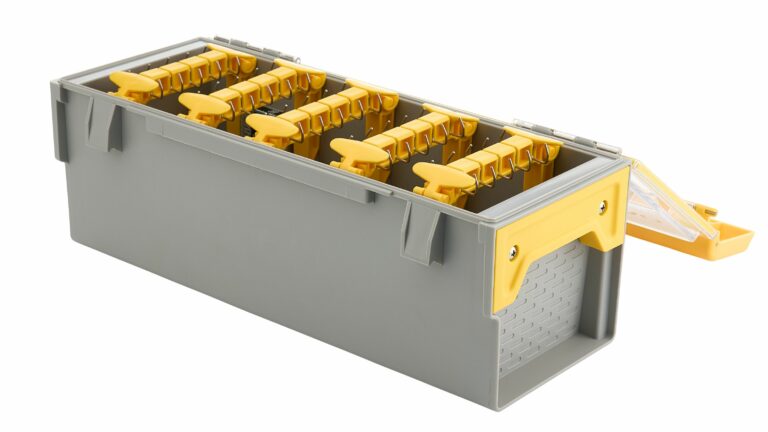 COLUMBIA, S.C. — The EDGE line of tackle storage solutions from Plano are proven favorites thanks to their intuitive designs that store tackle securely while keeping it easy to access when the bite heats up
The new Plano EDGE Frog Box further expands the EDGE offering this year with an innovative design that allows for storage of up to 50 baits securely by the line tie for perfect protection and organization.
With additional features such as a WaterWick divider with a reusable moisture-wicking packet, a Dri-Loc O-ring seal and Rustrictor technology – the new Plano EDGE Frog Box protects frog baits from rust and moisture-related damage. The EZ Label system allows for quick identification of contents and a DuraView crystal-clear polycarbonate lid allows anglers to see what baits are in the box without needing to open the lid.
The EDGE Frog box stores a variety of topwater frogs by utilizing the line tie to vertically hang the baits. This allows the legs of each bait to quickly dry off and maintain their shape for long-term usage. Gone are the days of jumbled up, dry-rotted rubber resulting in unusable baits.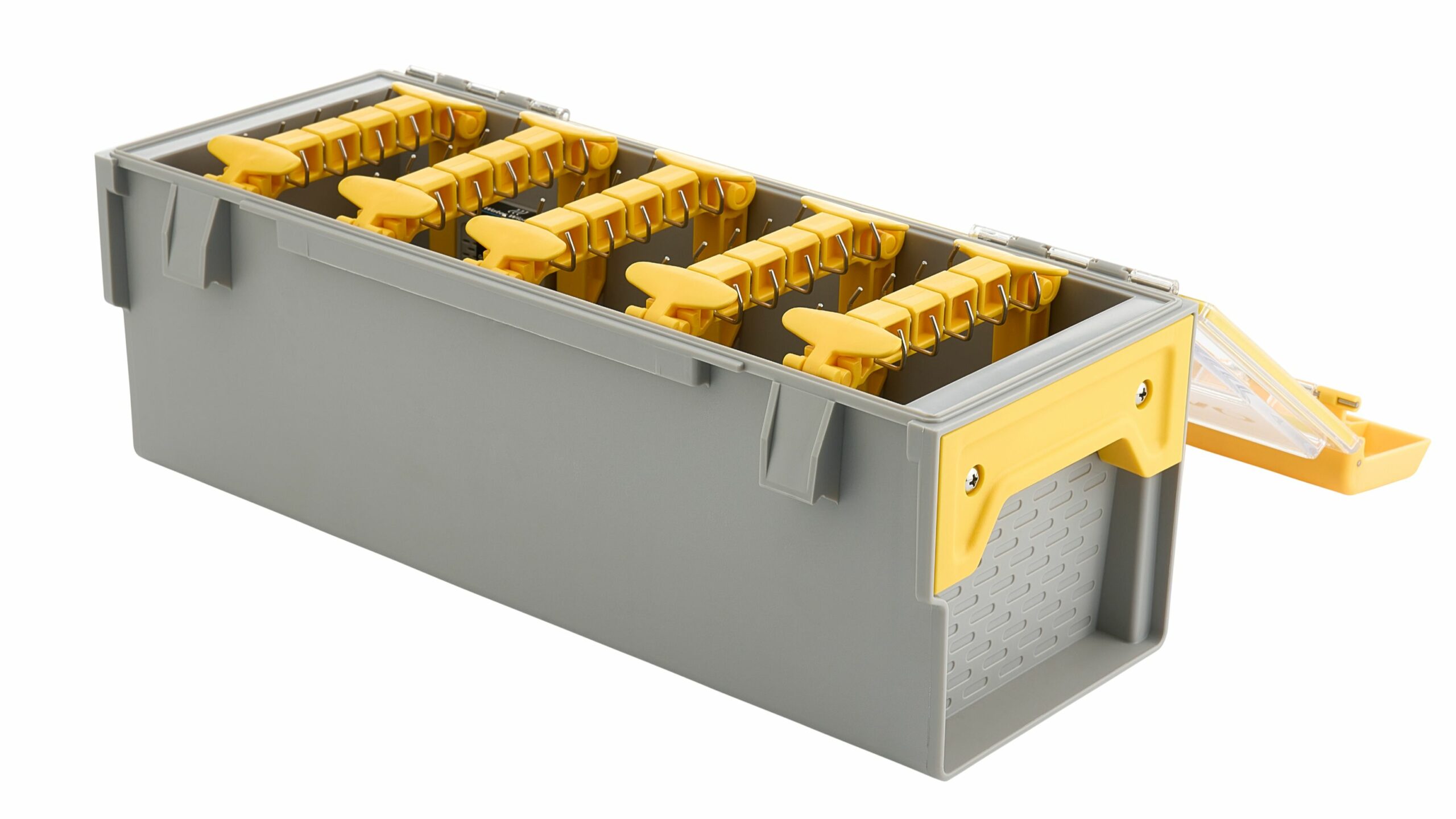 The EDGE Frog Box will maintain the quality of each frog from the moment you take it out of its package and place it in the box to the moment it's tied on. This durable box was designed to toss in the boat when the frog bite is "on" and keep your topwater frogs organized and safe in storage during the "off" season.
Key Features
• Holds up to 50 baits by the line-tie
• Protects and maintains baits for longevity
• WaterWick technology with reusable moisture-wicking packet
• Dri-Loc O-ring seal
• EZ Label system for quick identification of contents
• DuraView crystal-clear polycarbonate lid
MSRP: $54.99
Available: September 2022