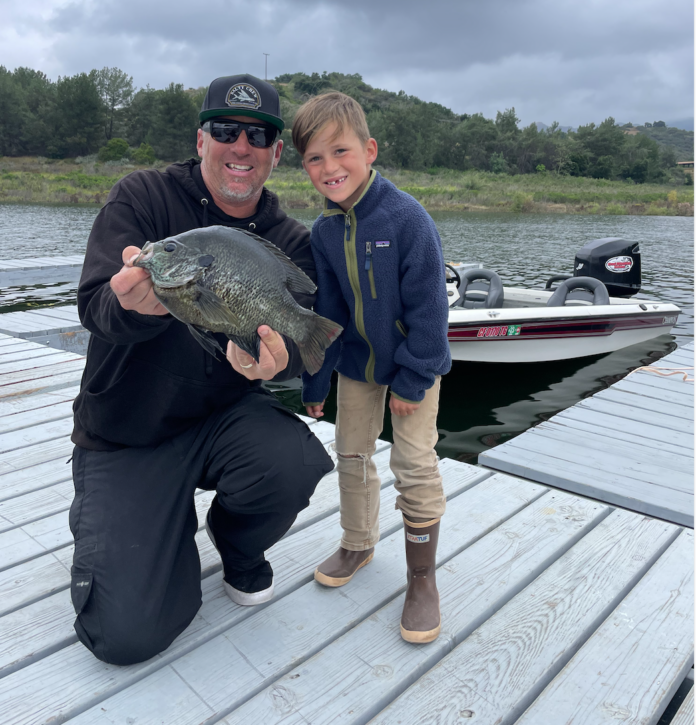 BY MIKE STEVENS
WON Staff Writer
VENTURA – Bass fishing has become more of a challenge at various SoCal lakes as spring gives way to summer and reservoirs continue to bounce back from the influx of new water and settle back into consistent, patternable activity. In many cases, anglers are having a good time beating the skunk by targeting panfish and getting big ones. In the case of one young Lake Casitas angler, a slab bluegill he caught could stand as a lake record.
Curtis Lambert reached out to Western Outdoor News after his 7-year-old son, Gavin, stuck a bluegill that tipped two scales (on the boat and at the boat rental office at Casitas) at 2.2 pounds. The father-and-son duo were fishing with guide Fred Klinshaw (FredKlinshawFishing.com) when Gavin connected with the dinner-plate 'gill to highlight an overall-impressive panfish haul.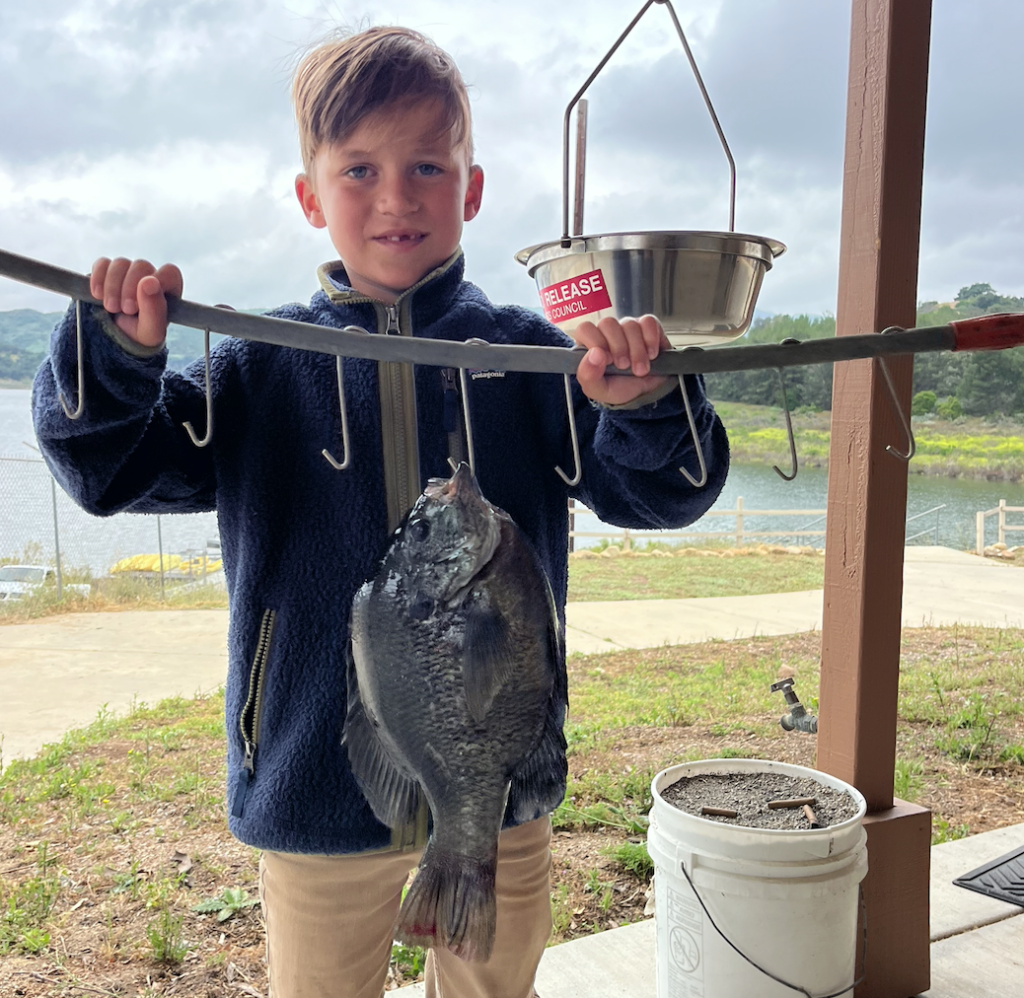 "We caught close to 30 bluegill with this being the bomber stand out," said Curtis Lambert. "Fred did call around and nobody knew of the lake record. and they all said it's probably the biggest. We made sure to weigh it at the boat rental shop on dry land to have it properly documented in the case it is in fact the record."
He went on to tell WON the catch was made on 6-pound test with a nightcrawler on the business end.
Beyond that, multiple sources are indicating the largemouth bass bite has been a grind. According to guide Rich Tauber, it could be due to the very high PH levels as bushes die off in the water. Tauber also mentioned taking advantage of the respectable bluegill bite at Casitas.