400-pound plateau finally reached
AVALON – The West Coast sportfishing world is buzzing over the news that the coveted 400-pound tuna mark finally being eclipsed. The 101-foot family-owned Potesta motored into Avalon where the scale on the famous Green Dock read 412 pounds, the largest tuna landed in California on rod and reel.
"We went on a fishing trip just to have a family day fishing for tuna," said Dru Fanticola of Newport Beach. "We never expected to catch a 412-pound fish. It was an amazing day."
Fanticola told WON once the fish was hooked, the heavy lifting was a combined effort of "Team Potesta" consisting of Melissa and Scott Knode and himself. The Potesta is a 101-foot Little Hoquiam owned jointly by various members of the Fanticola family, and at the helm that day was Captain Ryan Tuller along with crew members Daniel Contreras and Alonzo Figueroa.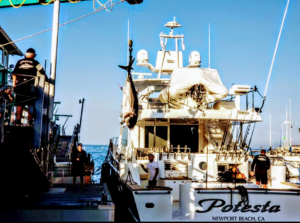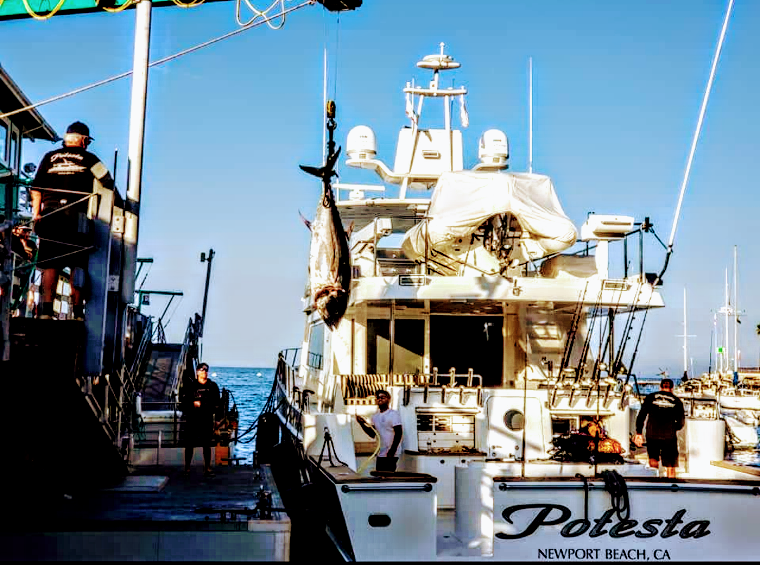 According to Dru Fanticola, they were working an area near the Tanner Bank when they dumped a brail of bait and big tuna immediately responded. They sent out a G-Fly frozen flying fish under a balloon and were on a drift when the big one connected. Team Potesta actually had three fish on at the same time, losing one, boating a 280 pounder along with the "bull" 400-plus-pound behemoth. The big one weighed 406.8 pounds on the IGFA-certified scale at Balboa Angling Club the next day after losing some weight overnight and coming across the channel.
The outfit that closed the deal was a Calstar 770 XXXH rod matched with a Shimano Talica 50w with one of deckhand Daniel Contreras' 400-pound custom wind-ons making the connection to the Mustad hook on the business end. While it's absolutely heavy enough to stand as a state record, it's unlikely to qualify since multiple anglers took turns on the rod and reel.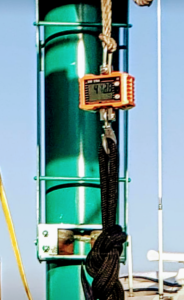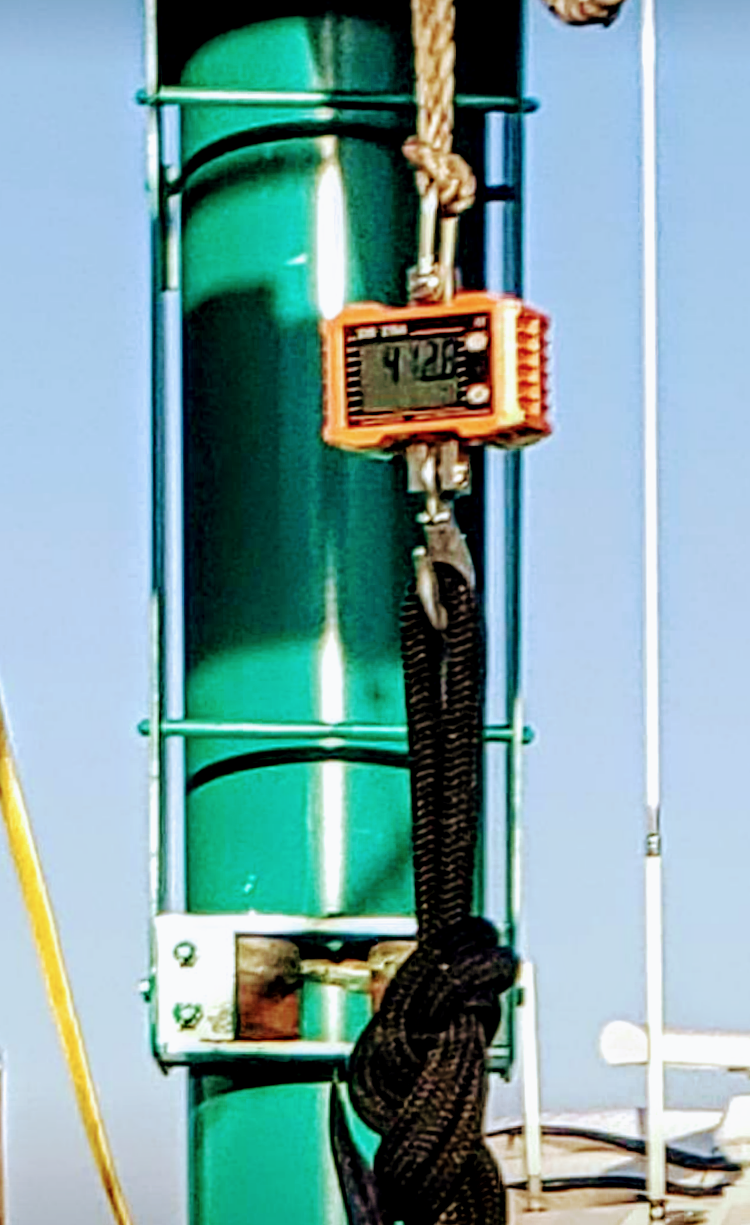 "None of us were really considering it for a state or IGFA record due to the way we fish," Captain Tuller told WON. "We fish to get them in the boat."
Tuller also said they bagged a 313 and 311 this year, but he knew right away that this one was substantially larger.
"We had three people pulling on the fish," added Fanticola. "As much as we'd love it to qualify."
He said once the battle was over, they left them biting and headed for Catalina where they put it on the scale, and word reached and spread throughout the mainland before they even shoved off for home.
"It was family fishing for tuna, and it ended up being the trip of a lifetime," said Dru. "We're so excited to have broken the 400-pound mark everyone's been chasing. It's really exciting."