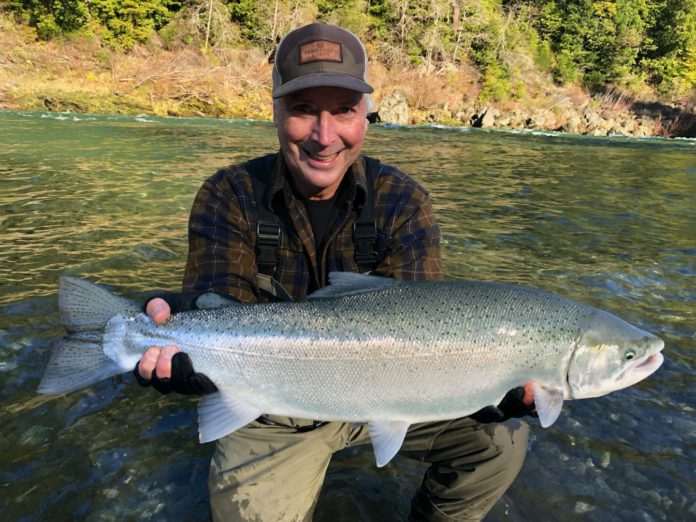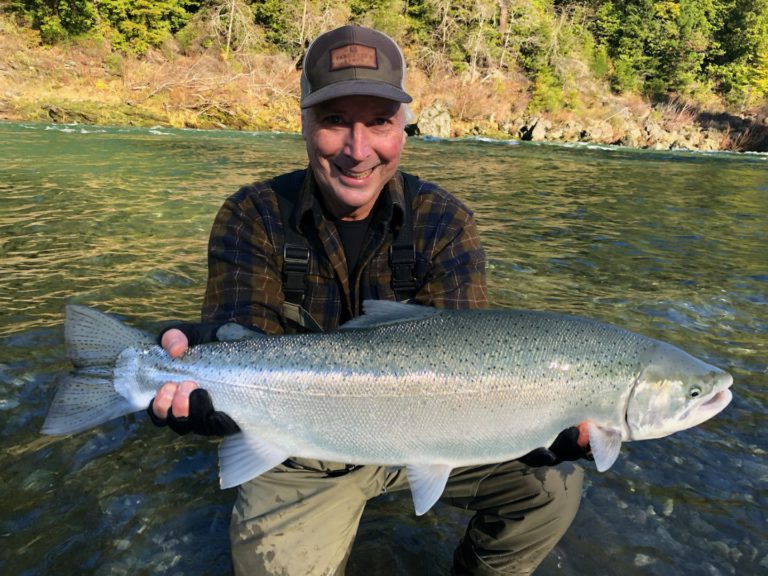 BY ANDY MARTIN
SMITH RIVER – Slow for most of December, steelhead fishing improved over the weekend on the Smith River as the latest storm brought in fresh adult fish, producing the best catch rates so far this season.
Guide Mick Thomas of Lunker Fish Trips said the rain brought the river to perfect condition Saturday and Sunday. Although the water was still a little high, the color was perfect, and early steelhead have shown up. He got Dave McGrouther of Menlo Park into a 15-pound steelhead on Sunday, drifting roe cured in Pautzke's BorXOFire near Poison Oak just above the Jedediah Smith State Park picnic grounds. Several other boats also caught steelhead on Sunday. There is a mix of half-pounders and adult steelhead.
Thomas has been launching at the Forks and fishing high. Downriver, plunkers caught adult steelhead over the weekend on large Spin-N-Glos. A few steelhead also were caught from shore above Slant Bridge by anglers drifting Corkies and roe.
The Smith hit 14,000 cfs, or 13.5 feet, at Jed Smith on Saturday before dropping to 6,100 cfs, or 10 feet, Sunday evening. Another storm is expected just before New Year's day, but the Smith is likely to remain fishable.
Plunkers are catching a few steelhead on the Chetco, but overall action has been slow, in part because of high water. After prime conditions this week, a big rise is expected to begin the new year on the Chetco. The Chetco hit 9,000 cfs, and dropped to 5,100 cfs on Sunday night.
Salmon fishing has slowed on the Elk and Sixes rivers in Southern Oregon, but a few are still being caught. Salmon season will remain open on the Elk, but closed Dec. 31 on the Sixes. Both rivers get a winter run of kings.