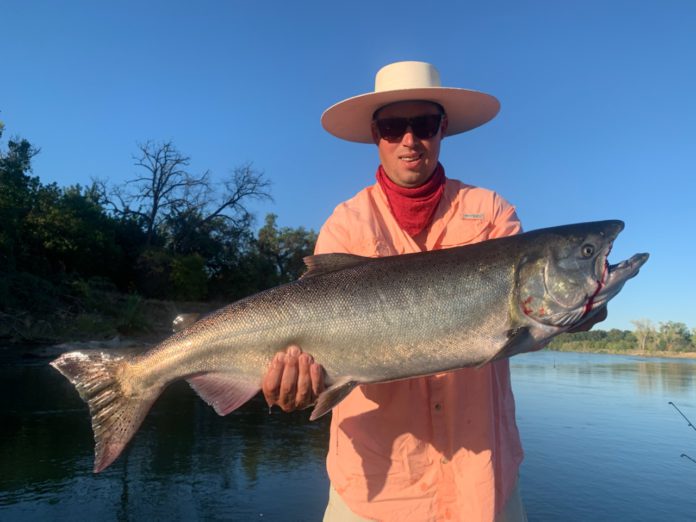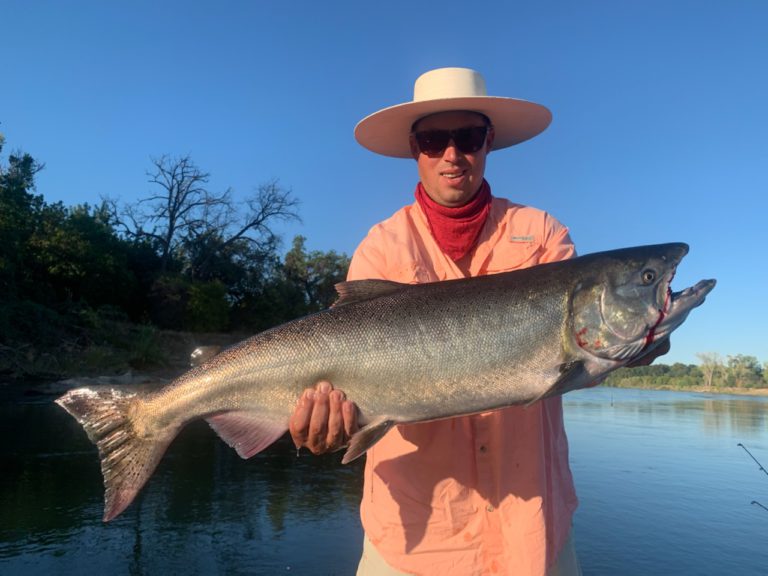 BY ANDY MARTIN
CHICO – After more than a week of slow fishing throughout the Sacramento River, the fall salmon run is starting to show signs of life, with periods of decent fishing near the mouth of the American River, and upstream in the Red Bluff and Chico areas. Overall fishing remains slow but kings are starting to move in from the ocean.
The metro area has been very slow for salmon, especially for trollers working the Miller Park, Garcia Bend and Freeport areas, but shore anglers tossing Flying C spinners are occasionally catching fish at Discovery Park and Sand Cove Park, said Larry Barnes of Sacramento Pro Tackle. The reports remain spotty, but there have been anglers getting fish on spinners near Discovery Park, he said.
The Verona and Colusa areas remain slow for salmon, with warm water causing fish to quickly move upstream. There have been schools of fish moving through, however.
Guide Robert Weese of Northern California Guide Service located one of those schools last week below Red Bluff, and then upriver the next day in the canyon near Bend Bridge. "The salmon came through and I had a good day Friday," Weese said. "We got three. Then I went up to Bend the next day. You have to work real hard for one or two fish. If you get three you are king. It is zero to three fish for the top guides. Sometime three will get one fish and the rest get none."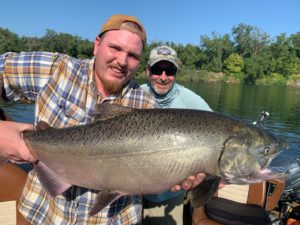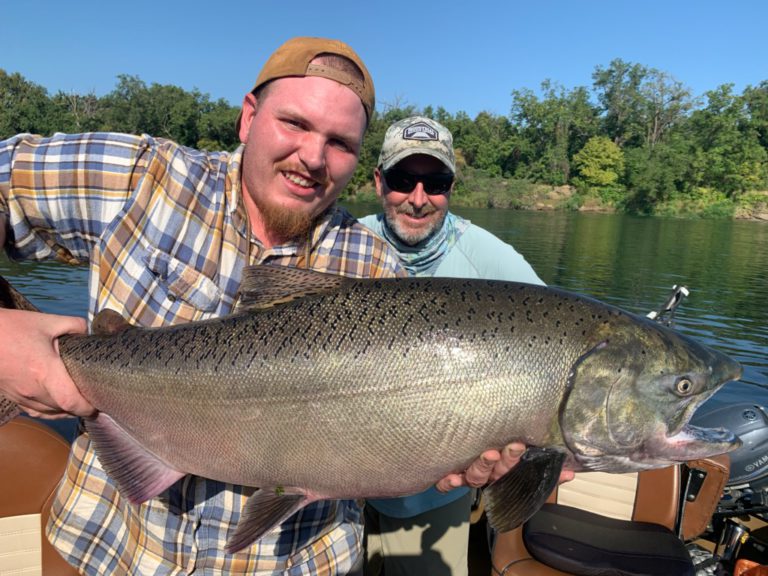 Weese said good fishing in the ocean out of San Francisco indicates most of the fall fish are still in the saltwater but will soon move into the river. "When the fish do come into the Sacramento, it will be good," Weese said. "We will have a solid month of really good fishing." The hot action could begin by the last week of August, or in early September, Weese said.
Jacques Von Staden of Danville caught a 23-pound king with Weese last week on roe neat the Bend Bridge.
Guide Kirk Portocarrero of SacRiverGuide intercepted a school of salmon over the weekend in the Woodson Bridge area. He got one king on Saturday, and then three on Sunday, including a 32-pounder. All of the salmon have been on roe, Portocarrero said.
Michael McGahan, a deckhand for Brookings Fishing Charters in Southern Oregon, visited his hometown of Chico over the weekend because of windy weather on the ocean. He caught a nice 25-pound salmon Sunday afternoon vertical jigging a spoon. Salmon are starting to move through, he said.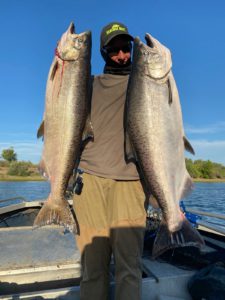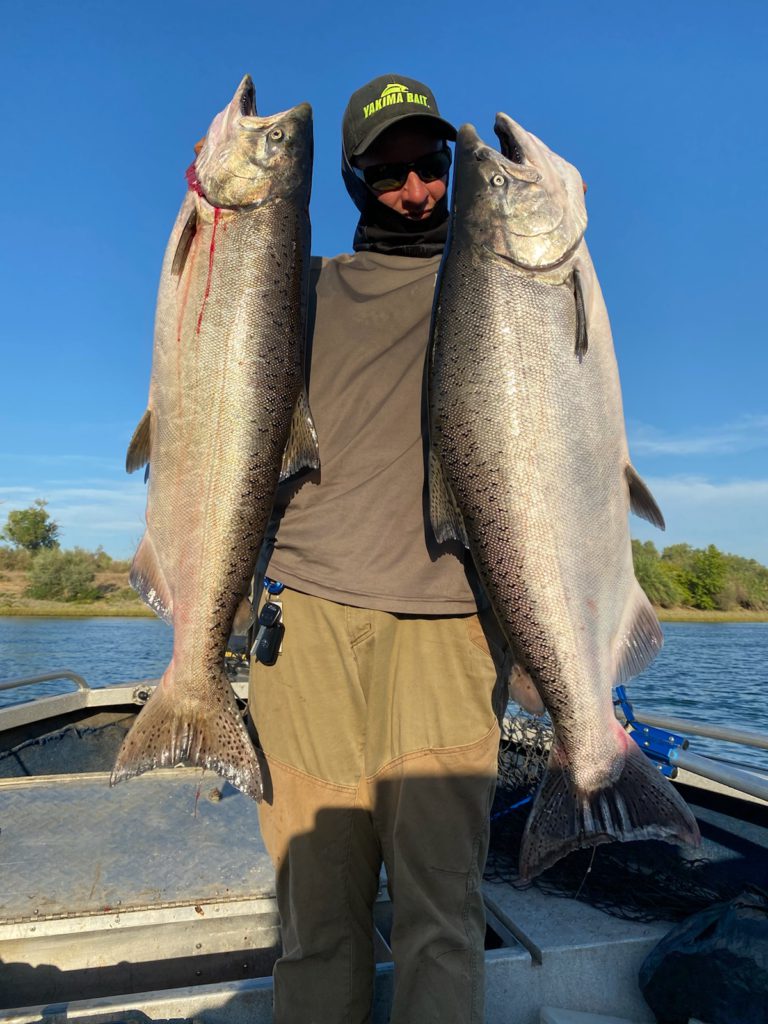 Fishing at the Barge Hole near Anderson remains slow, but trout fishing is still red hot upriver. Guides and private anglers are catching big numbers of wild rainbows on bait, roe, plugs and fly fishing. The best action is in the downtown Redding area.