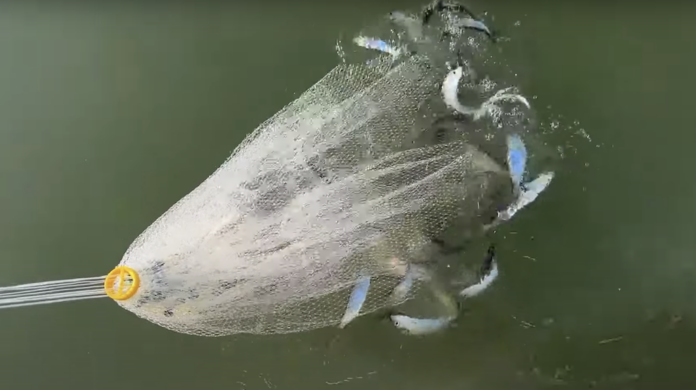 The San Francisco Bay herring spawn is one of the last great urban fisheries in America. Every year masses of Pacific herring spring from the depths of the ocean to partake in this ancient breeding ritual that lasts from late December into March.
The winter months offer a plethora of opportunities to fish and forage the Bay. The herring spawn offers a short window to see the wonders of what nature has per- perfected over thousands of years. In addition to preparing to eat in a variety of ways, herring are a popular bait for salmon, halibut, and striped bass in San Francisco Bay and outside of the Golden Gate.
If you are reading this article there is a good chance that this is your first attempt at fishing the herring spawn or trying to navigate this spontaneous and often erratic fishery. Don't worry you are not the only one! Regardless of how much knowledge and experience anyone may have (including myself), this is an erratic fishery, and like the old saying goes "Sometimes it's better to be lucky than good." There is definitely a level of luck involved, but the consistent herring hunter will find a way to get on the fish before they leave for the year.
In this article, I'll provide some tips to help you improve your success on getting on a herring spawn to increase your knowledge – but where and when the fish spawn it is still on them. Even the most season herring hunters will grind before they can shine and get on a good spawn.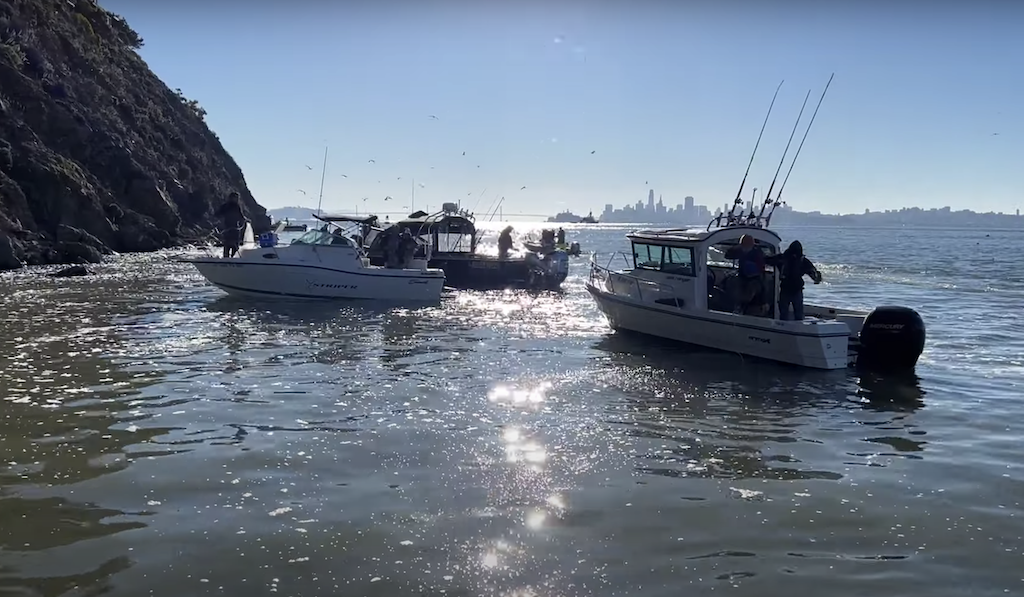 1 – THE FISH DO NOT SPAWN ON YOUR SCHEDULE
The first tip to getting on a spawn is understanding that the fish do not spawn on your schedule — I know it's tough. The weekends you have off, or
your day off from work is irrelevant to them, herring hunting is a 'run and gun' type of fishery. Season herring hunters will often have their nets, waders, fishing license, fishing poles, buckets and coolers on standby or sometimes in their cars to be ready on a moment's notice. Even being prepared does not guarantee success but it does improve the probability of get- ting on the fish. Every minute during a confirmed spawn is precious as the fish can and will turn off on a dime.
2 – FOCUS ON FISHING PATTERNS
Here is a key idea that will improve any fisherman's fish IQ. Focus and understand fishing patterns. Whether it is king salmon, sturgeon, rockfish, halibut or herring, every fish has patterns that they like to adhere to. Seasoned and experienced anglers and hunters know how to key in on these primal fish patterns to locate the fish.
These instinctual patterns are formed over millions of years of evolution to help the fish survive long enough to reproduce. Figure out the patterns to become a better fisherman. If the fish are spawning at 10:00 a.m. on the first day, it highly likely they will do the same the next day, but of course there are no guarantees.
3 – FOLLOW REPUTABLE SOCIAL MEDIA AND NETWORKING SITES
My blog and Instagram are dedicated to providing the most accurate, and truthful information possible. Sometimes it may not be the quickest as I need to verify all information, but it will be accurate. No one wants their time wasted. No one wants to spend hours driving to a non-existent spawn. I value your time and I value mine.
Those that want to be a part of a great community of fisherman and women that hunt, support and protect these beautiful animals are welcome. Unfortunately, not all intel quality is the same, but I've got your back!
4 – PROVIDE FEEDBACK AND BECOME A REPUTABLE SOURCE YOURSELF
No one can be a successful herring hunter themselves – even myself. I rely on a solid network of trustworthy herring hunters to provide accurate and trustworthy reports that help everyone else win. It's a win-win situation that benefits everyone.
Even skunk reports are important to keeping an eye on the general location of the fish. The herring are experts at hiding to escape predators, above and below, so being a reputable herring hunter, will allow you to be an asset to the community and help you get on the fish too!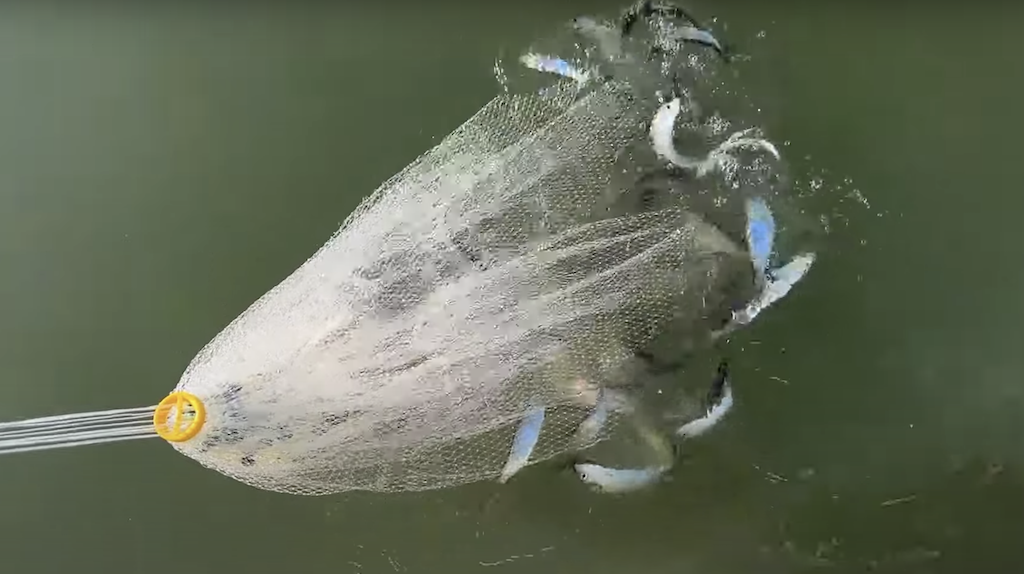 5 – BRING MULTIPLE NETS AND GEAR
Having been on the herring hunt for a long time, I know how frustrating it can be to get on a spawn. In fact, it is more probable that you will skunk then get on a spawn, but the patient, persistent, and determined will reap the rewards.
It is insanely difficult to get on a herring spawn so be prepared. Bring multiple nets in case one gets ruined by rocks, sea lions, or gets lost. The worst feeing is having to repair a net while the spawn is on! There is no guarantee that the fish will still be around when the net is ready to go.
6 – CONCLUSION
I love fishing the herring spawn. It's a cherished experience I want to pass on to every fisherman, family, and the next generation of anglers — there is nothing else like it.
Steve Estrada, president of the Bayareasportsfishers, whom I took out on a confirmed herring spawn, said, "It's hard to describe the intense adrenaline and excitement that unfolded for all of us. It felt like a biblical event where intervention just happened out of nowhere, is the best way I could describe it… It was one of the most memorable days I have had on the water. The chemistry we had as a group made it that much better. I look forward to many more of these special fishing days coming our way as a club." That to me says it all.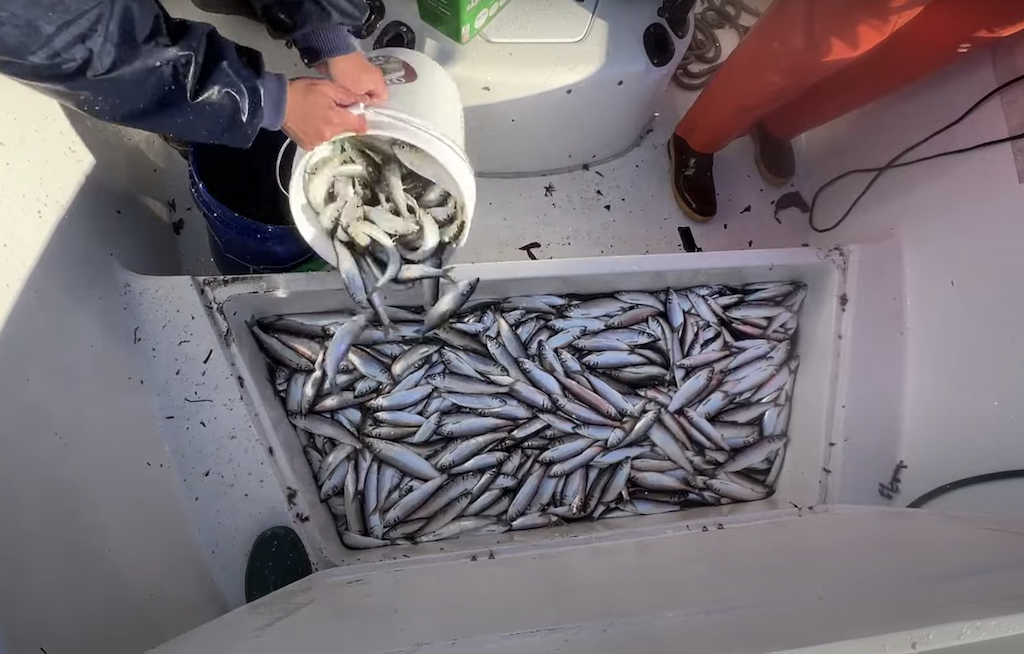 This story appears in the March 3, 2023 print edition of Western Outdoor News. To get early access to every info and feature-packed issue of the West Coast's biggest and best outdoor sporting newspaper, click here