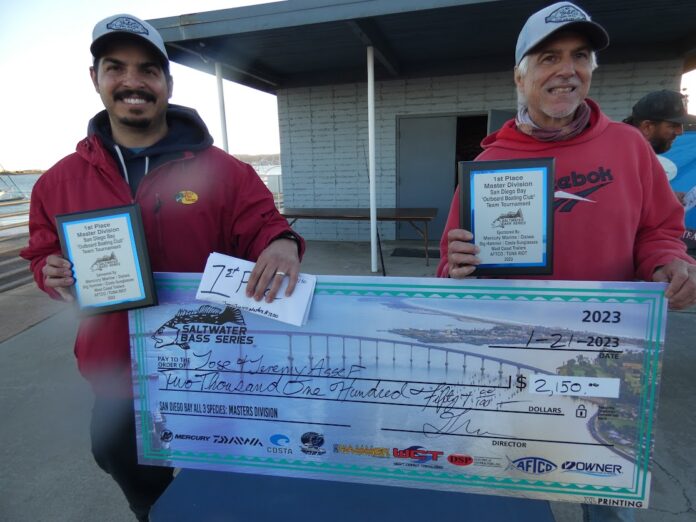 BY MIKE STEVENS
SAN DIEGO – The 2023 Saltwater Bass Series (SBS) kicked off at San Diego Bay on Jan. 21, and teams are now off and running toward the championship that will now be held in September.
Western Outdoor News caught up with SBS Tournament Director, Gerry Mahieu, just before the season blasted off and had a chat about the upcoming season, and it was at that point it became clear that because SBS operates under such a successful formula, there aren't any major changes for 2023. However, there was one he was feeling especially good about.
"We did move the championship from June to September," said Mahieu. "In May and June, we have spawning calicos, and it's really patternable in summer. In September, teams really have to figure things out. It's not so much a seasonal pattern, and it will be a deeper, post-spawn deal going into fall."
Another added bonus to moving the 2-day championship event to September is less interference with summer activities and travel plans SBS anglers might have with friends and family.
Any other changes appear to be nothing more than small tweaks geared toward simplifying the format, maximizing participation and leveling the playing field as much as possible.
One such adjustment is taking a freshwater approach to umbrella rigs and limiting them to three hooked baits. Mahieu is also making it a point to protect the spirit of the Rookie/Family division which is "completely built upon" attracting parent/kid teams.
A huge goal is growing SBS and the size of the fields competing in it, and that division allows such anglers to get a taste of tournament fishing possibly leading to sticking around, learning the ropes and eventually competing at a higher level. For that reason, Mahieu is not allowing sponsor jerseys or wrapped boats in the Rookie/Family division in the interest of keeping it casual, fun and completely free of any form of intimidation.
As for that opening tournament that kicked off this season on Jan. 21, it was a big success, especially for the team of Jeremy and Jose Assef who started off their season with a victory. Those guys piled up 17.32 pounds of bass from inside San Diego Bay to lock it up. That included a 4.98-pound kicker rounding out that bag.
Speaking of father-and-son teams, Tom and Cash Troop were one of those duos that got started in the Rookie/Family division and are now getting it done at the next level. Those guys finished second with five bass for 15.07 pounds including a toad 5.98 pounder for their big fish.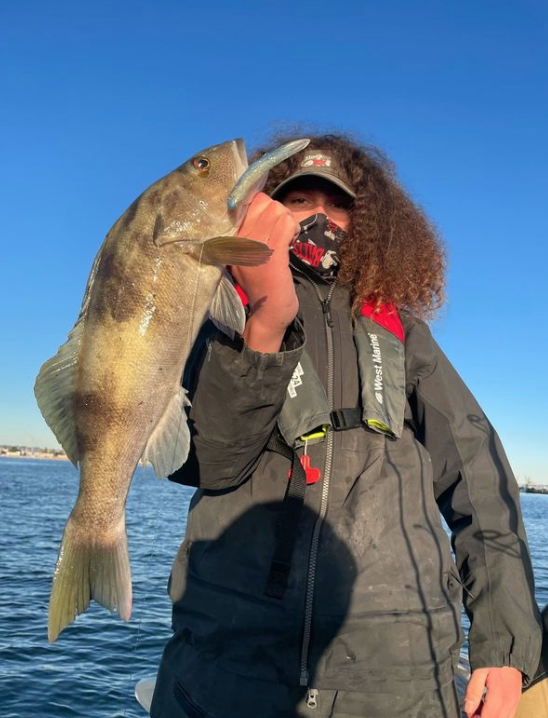 Chad Gierlich and Al Vasquez finished in third with 12.22 pounds followed by Ed Howerton and Dennis Bulason (11.69) and Brian Sanner and Kerry Peeler compiled a 10.14-pound bag which was good for fifth out of 25 teams competing in that division. A total of 97 bass were weighed in by the top division at San Diego Bay.
As usual, the Saltwater Bass Series is powered by a very impressive list of sponsors including but not limited to: Mercury, Daiwa, Costa, AFTCO, Big Hammer, Owner, Coolbaits, Traeger, Igloo, Hot Sauce, West Coast Trailers, XL Printing, Lowrance, Tackle Warehouse and DSP Electrical Contractors.
The next SBS event is a spotted bay bass-only tourney in Newport Harbor on Feb. 18 followed by calicos only on March 18 out of Dana Landing in Mission Bay. The SBS Long Beach Night Event out of Davies Launch Ramp (all three bass species) goes down on April 15 followed by May 13 out of Oceanside Harbor and ultimately, the Inshore Bass Classic 2-day championship out of Shelter Island on Sept. 16-17.
When asked about goals for SBS in the immediate future, Mahieu joked, "stop the rain!" and mentioned how the 2022 season was up against some wind events in some of it's tournaments, but then he wrapped it up with, "Covid's gone, and it's onward and upward. I want to get back on track in growing this thing."
For rules, schedules, results and to sign up, visit SaltwaterBassSeries.com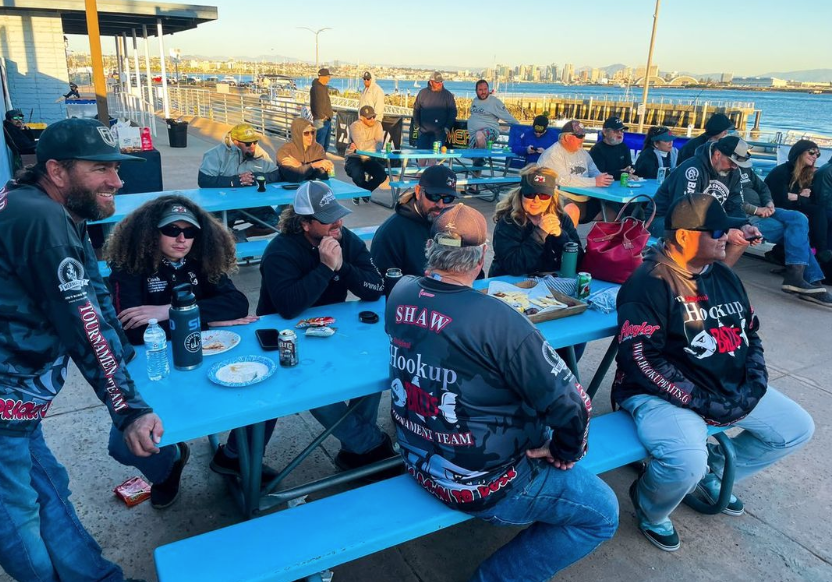 This story appears in the February 3, 2023 print edition of Western Outdoor News. To get early access to every info and feature-packed issue of the West Coast's biggest outdoor sporting newspaper, click here.