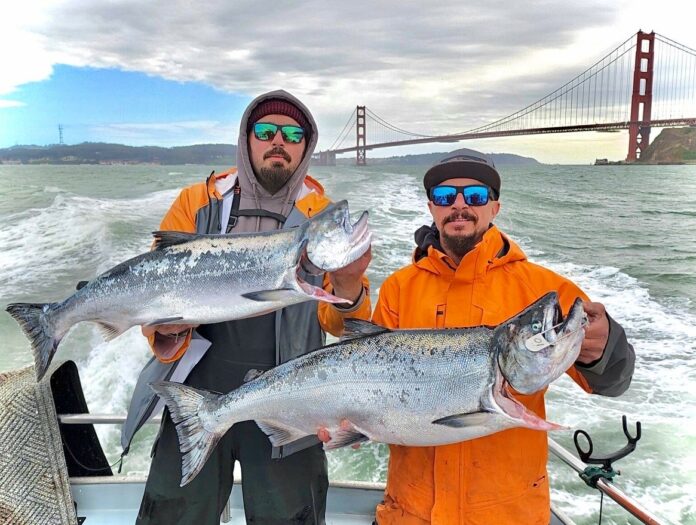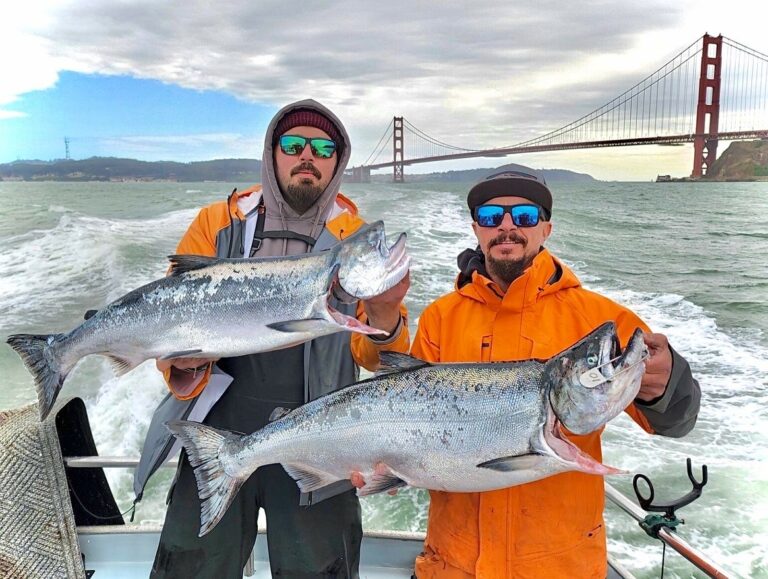 Pictured above: Harry Markarian (left) Arto Sultanyan (right) proudly displaying just a few of their salmon
Reader report written by Harry Markarian (@boatburgers on Instagram)
One day before our trip, I get a call, "We're going salmon fishing on the Salty Lady." As Boat Burgers would always do…we dropped everything and drove up to San Francisco Bay. It was the infamous 4/20 and the Salty Lady had 12 people aboard.
This boat is beautiful might I add, featuring tons of deck space, a beautiful wheelhouse and a cruising speed of 18knots! What!?
The crew of Salty Lady took us 60miles south to find an ocean full of life. All around there were tons of whales, sea lions and thousands of birds diving on bait balls. Feeling confident about the zone, crew members deployed the troll rigs around 8:30am, motoring at about 3 knots and within 5 minutes starting the troll we were hooked up.
Captain Jeff fished super hard and we ended with 14 fish up to 25lbs. All bigger grade fish. Deckhand Dominick quickly bled all the fish immediately after it hit the deck. Super professional and fishy boat!
I will be back with Slim Art in august for some even larger grade fish. Tight lines.