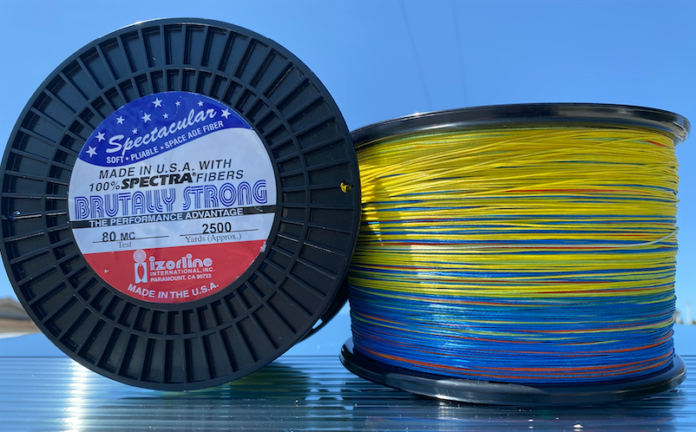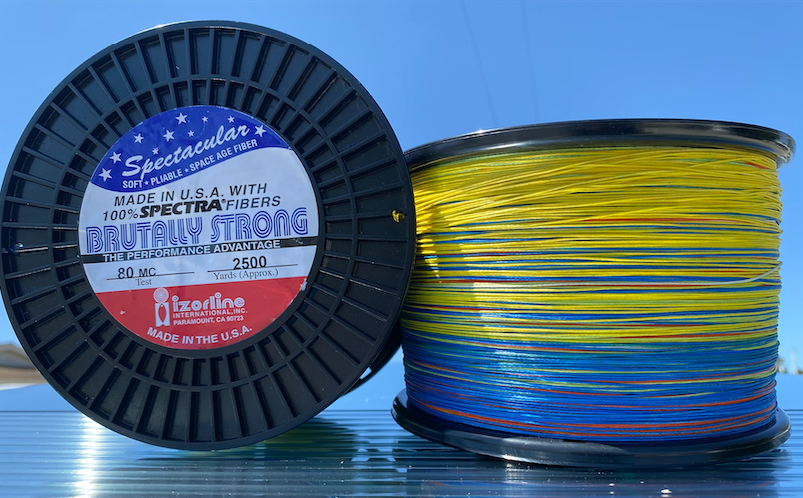 Izorline introduces "Brutally Strong MC" which has five colors: yellow, blue, green, orange and white to make targeting your fish at the right depth easier. The line was designed in 100-foot color increments with our 100% Izorline Brutally Strong Spectra. The bright colors make it easy to see and its strength is Izorline strong.
This is a very important and timely new product release as many southern California Bluefin fishermen are targeting these trophy fish deep in the water column.  When the Captain says, "bluefin are at 300 feet," you can now increase your chances of getting bit by being in the correct zone with confidence.
"We are proud to announce this very special product to our loyal customers", says Wendy Tochihara, National Sales Manager for Izorline.  "We wanted to be sure our product is superior and exceeds our anglers' needs. After all, Izorline is the originator of Spectra fiber fishing line"
Izorline Brutally Strong MC Spectra is currently made in 65-, 80- and 100-pound test in bulk spools.
For more information, please contact Wendy Tochihara at wendy@izorline.com