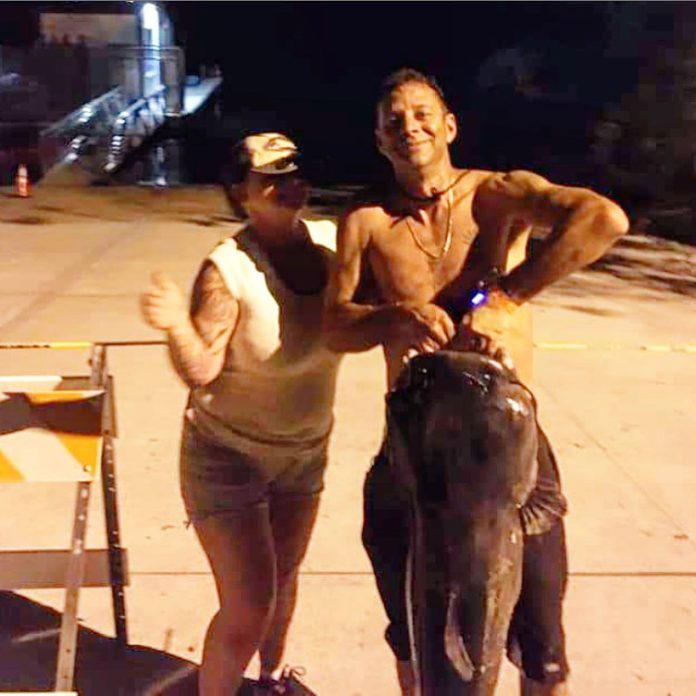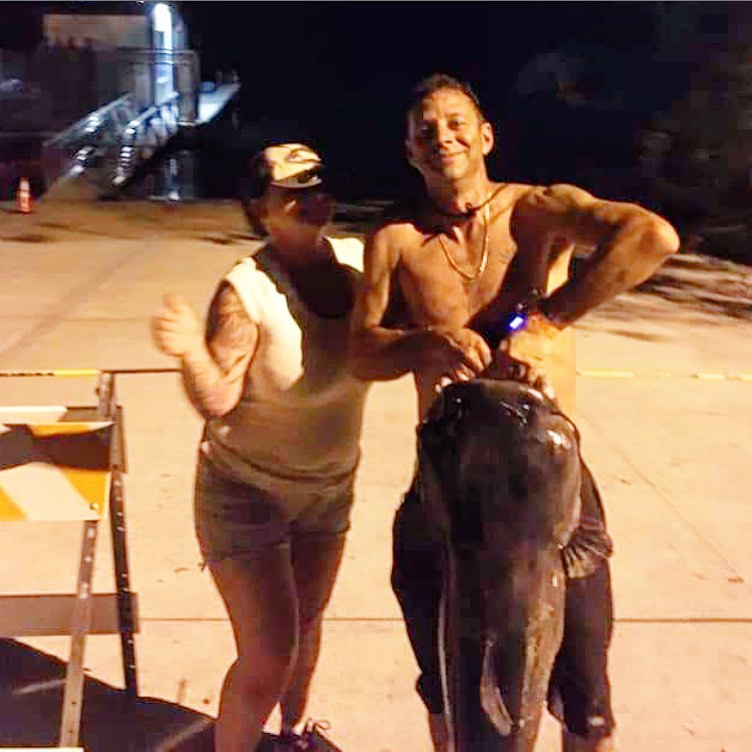 BY BLAKE WARREN
LAKESIDE – Nighttime is the right time, or at least it was this past Friday evening for anglers Russell Bradley and Nikki Snyder, who managed to subdue a massive blue catfish at Lake Jennings going 72 pounds, 11 ounces. The huge whiskerfish ate a chunk of mackerel rigged on a 1/0 circle hook on 20-pound light offshore gear for the night fishing duo, who were soaking bait from a rental boat in Half Moon Cove.
The fat cat, however, isn't even the biggest feline swimmer to be caught at Jennings this year. That distinction goes to longtime Jennings angler Chris Sprecco who just this past January set the new lake record with an 84.8-pound blue catfish — the previous record had been 71.3 pounds, a mark this fish on Friday eclipsed by over a pound.
"It was another great Friday of night fishing," said Sherry Burchart at the lake. "Anglers were catching catfish all over the lake, and many were leaving with limits. Top producing spots were Half Moon, Shadow and Cloister coves, and they seem to be biting best on mackerel and chicken liver." Night fishing is on tap at Lake Jennings every Friday night from 3 p.m. to midnight. Another 1,000-pound delivery of catfish is going in this week to help bolster the bite.
Bass have also been biting well enough, according to staffers, who say top baits in recent days have been darker drop-shot Roboworms and watermelon Senkos. Sentry Cove and Hermit's Cove have been producing good numbers of panfish on mealworms and waxworms.
New facilities now grace the lake, as a new dock was installed earlier this month and new concrete was poured this past weekend to upgrade the boat launch.
Boat and kayak rentals are also available on a first come, first serve basis.