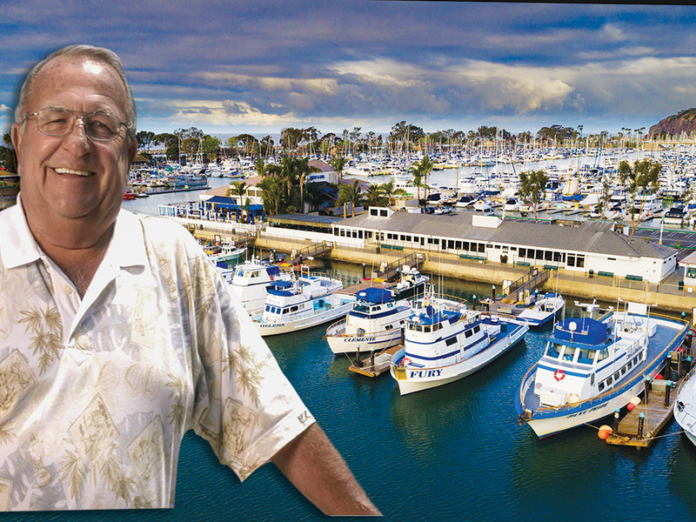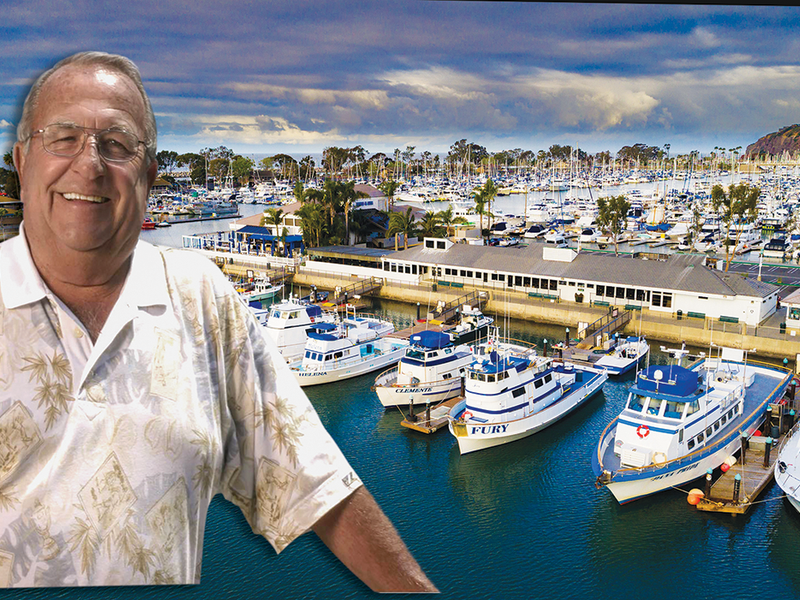 BY PAT McDONELL
A memorial event is slated for Jan. 29 at 11 a.m. at the Ocean Institute to honor one of the great figures in sportfishing and who popularized whale watching in addition to his work in the community and fisheries management
DANA POINT – Don Hansen, whose family came by train to San Clemente in 1939 from Iowa when the young city had only 478 residents, passed away last Wednesday, Jan. 5, but he left a sportfishing legacy that spanned nearly every one of his 87 years.
Hansen's was a life of family, a lifelong love of fishing, service with the Coast Guard, and he later bought a four-boat landing then based on the San Clemente Pier in 1966 and built it into a 17-boat fleet of fishing and whale watching boats now called Dana Wharf Sportfishing which in 1971 was the new Dana Point Harbor's first tenant. He turned the business of the fishing and whale watching over two of his children Donna Kalez and Michael Hansen.
A video blog of Don aon his son David's website,YourSaltwaterGuide.com, is enlightening with many great stories by Don. You can check that out HERE.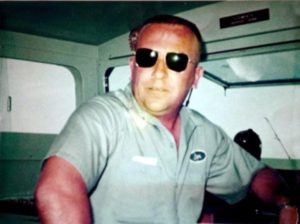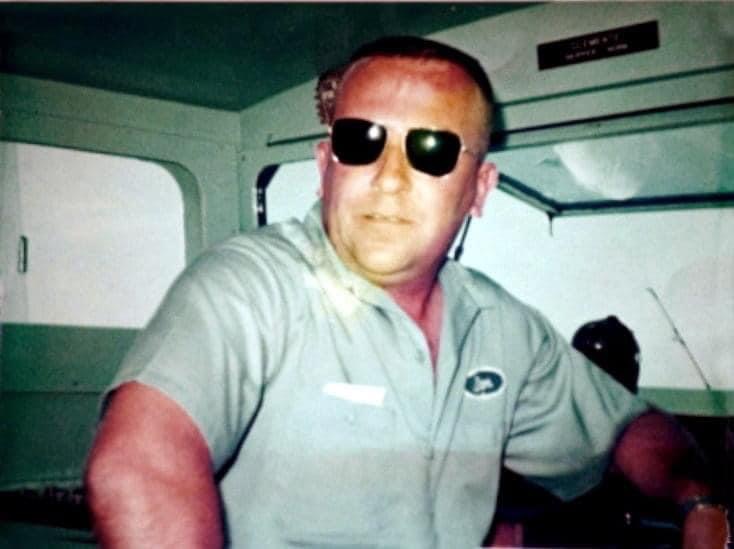 "Words cannot express the sadness we feel, and we will miss him every single day, his daughter Donna Kalez posted on the Dana Wharf Sportfishing Facebook page the day he passed. "We are so thankful that were able to celebrate Thanksgiving and Christmas this year with him. He made it to the New Year and celebrated by watching his Rams win."
While he stepped down from the sportfishing landing business side, he hardly retired. It just gave more freedom for public service. From the very beginning, back in the 70's, Hansen was a community leader in San Clemente and later in Dana Point. He served on dozens of local community and hospital boards and committees, and after his retirement from running the landing stepped up his involvement fisheries management as chairman of the Pacific Fisheries Management Council (PFMC) for six years and was a commissioner for the Pacific States Marine Fisheries Commission, a special appointment he received from the governor. His final fisheries work for the industry was his role as commission on the National Inter-America Tropical Tuna Commission, for which he was appointed by President Obama.
He was San Clemente's Citizen of the Year in 1970, and earned a "Lifetime Achievement award from the city 35 years later. His final recognition came in October, when the Coastal Conservation Association (CCA) of California awarded him its highest honor, the 2021 Anthony Hsieh Conservation Award, in recognition of his decades of work and dedication to improving California's sportfishing industry. He was a sportfishing advocate for sure, but his was the voice of reason for any discussions, on any board or committee.
"His greatest ability was his affable personality and his ability to listen and understand differing viewpoints. His was often the most respected voice in any room, using his sense of humor to dissolve tense situations, to put thing in perspective, said San Clemente's Dr. Gus Gialamas who served with him on two hospital boards over the past 30 years.
Ken Franke, president of the Sportfishing Association of California was among hundreds of friends, family, government officials and captains and crew who paid their respects at the news.
"The passing of Captain Don Hansen this past week was a blow to the sportfishing and whale watching industry. We are all speechless with this loss," said Franke. "Don loved this fleet and spent his life defending and promoting public access to the ocean. His leadership never slowed, his humor never dulled, and his caring never stopped.
"Don provided service as Vice President of the Sportfishing Association of California, Chairman of the Pacific Fisheries Management Council, Chairman of the Marine Fisheries Advisory Committee, and on the Boards of many other organizations including his local hospital. The phrase "provided service" does not do justice to the decades he spent in each position and the effort that he put forth to better our lives and our fleet. I worked daily with him, right up to his passing, on important issues facing live bait, stock assessments, Coast Guard Regulations and finally the looming CARB Proposed Harborcraft Rule."
Franke said that Don was always so proud to work with his daughter Donna and son Mike in the family business.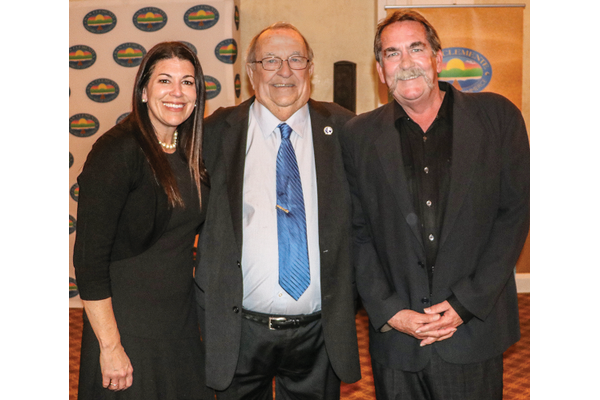 "He cherished what they built together. It has grown to include sportfishing and whale watching in both Dana Point and Oceanside Harbor. The Hansen Team has been active throughout their community under Don's leadership. Charitable works, volunteerism and helping the community were all pillars of his identity. His ethics and integrity gave him a seat at tables throughout NOAA, the Council, State and local arenas. His voice conveyed sincerity and resolve to do what was right and reasonable. Don received many awards and words of recognition for his work over the years. CCA CAL recently presented Don Hansen with the organization's highest honor, the 2021 Anthony Hsieh Conservation Award in recognition of Hansen's decades of tireless work and dedication to improving California sportfishing and making angling accessible to everyone.
Franke continued, "Most importantly, Don loved his family. He was so proud of them. Our hearts and prayers go out to his children and his grandchildren as they mourn his loss."
Don Hansen is survived by his children: Sons, (spouses in parenthesis), David Hansen (Kelly), Michael Hansen (Deanna), Jeff Jonas (Elizabeth; daughters: Jenifer Gressett (David), Jane Graff, Donna Kalez (Mark), grandchildren Jason Graff, Alexis Persons (Blake), John Gressett, Erik Gressett, Shannon Herrera (Christian), Shane Hansen, Christian Jonas, Bennett Jonas, Cameron Jonas, Tess Jonas, Julia Kalez and Emily Kalez.
A celebration of life will be held at 11 a.m. on Jan. 29 at the Ocean Institute in Dana Point, and burial at sea will follow at approximately 2 p.m. (by invitation only), with an armada of landing boats participating in the spreading of ashes.
In lieu of flowers, please make donations to any of Don's favorite charities, Fish For Life, Captain Rollo's Kids at Sea, Coastal Conservation Association, Gray Whale Foundation.
On Jan. 23 a two-hour tribute to Hansen is scheduled on Pete Gray's and co-host Rick Maxa's Let's Tackle Hookup radio show on the 7-9 a.m. on the Mightier 1090-AM with Hansen's son David and Ken Franke, director of the Sportfishing Association of California (SAC) joining the crew. The Let's Talk Hookup app has full archives of the shows if you miss the broadcast.
A full feature on Don Hansen and his life will be published in a forthcoming issue of WON.
Pat McDonell is the retired editor of Western Outdoor News, a tenure that spanned 34 years, and is now a Carlsbad based-freelance writer.