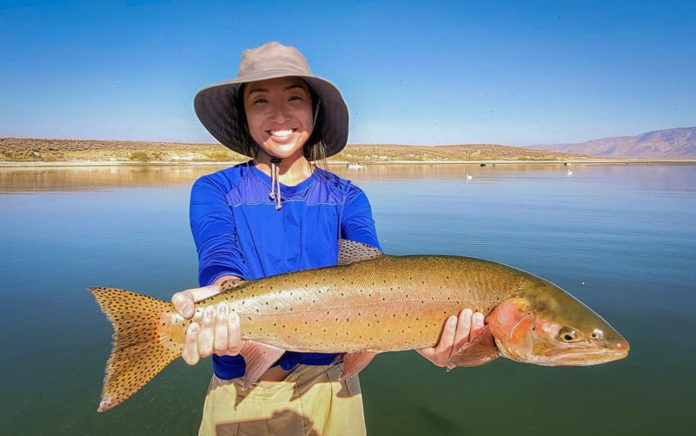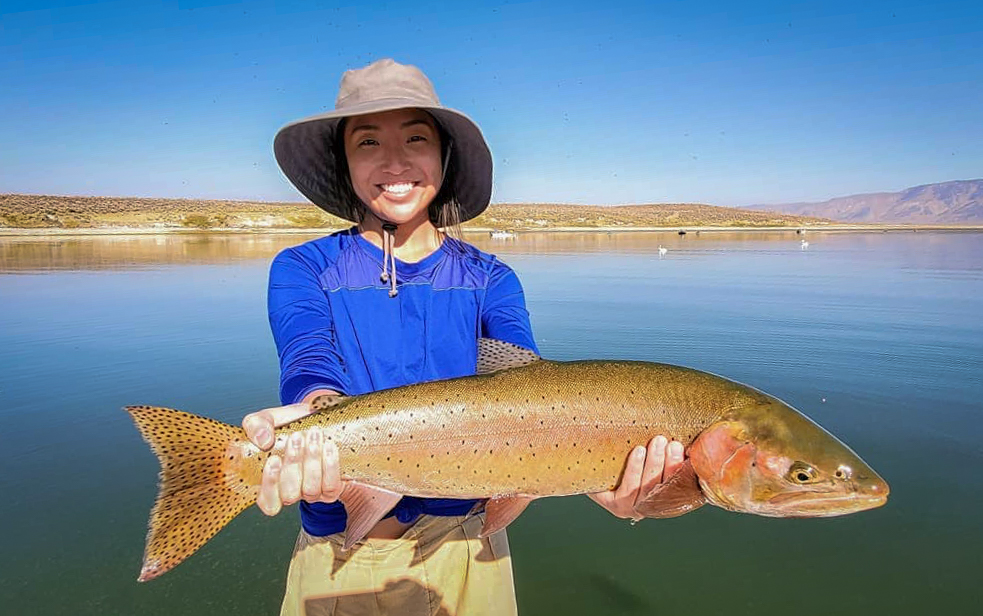 BY ERNIE COWAN
BISHOP — Just when the trout bite was heating up and the massive summer crowds were thinning out, the U.S. Forest Service has shut down all activity from Lone Pine to Walker because of extreme fire danger.
Most campgrounds, resorts, landings, creeks, recreation areas, wilderness areas, trails and trailheads were closed to all visitors.
A few areas not on Forest Service land initially remained open, including Crowley Lake, the Owens River, portions of Bridgeport Reservoir and the East Walker River, but the state announced closures of their land as well. At press time, it's mass confusion.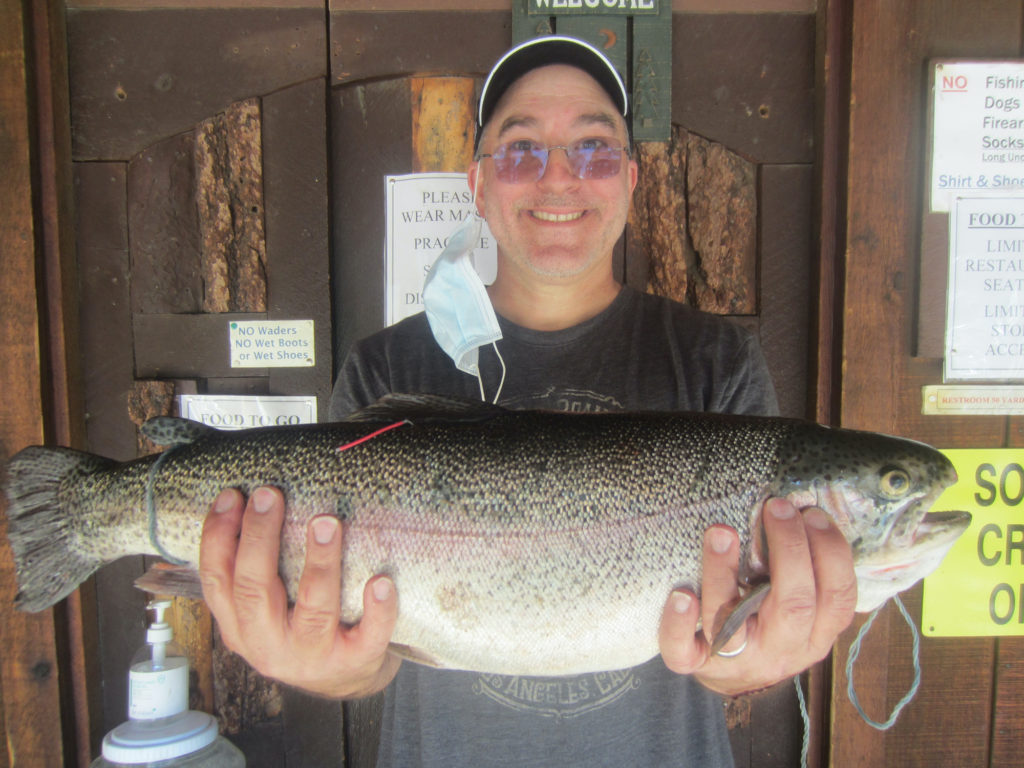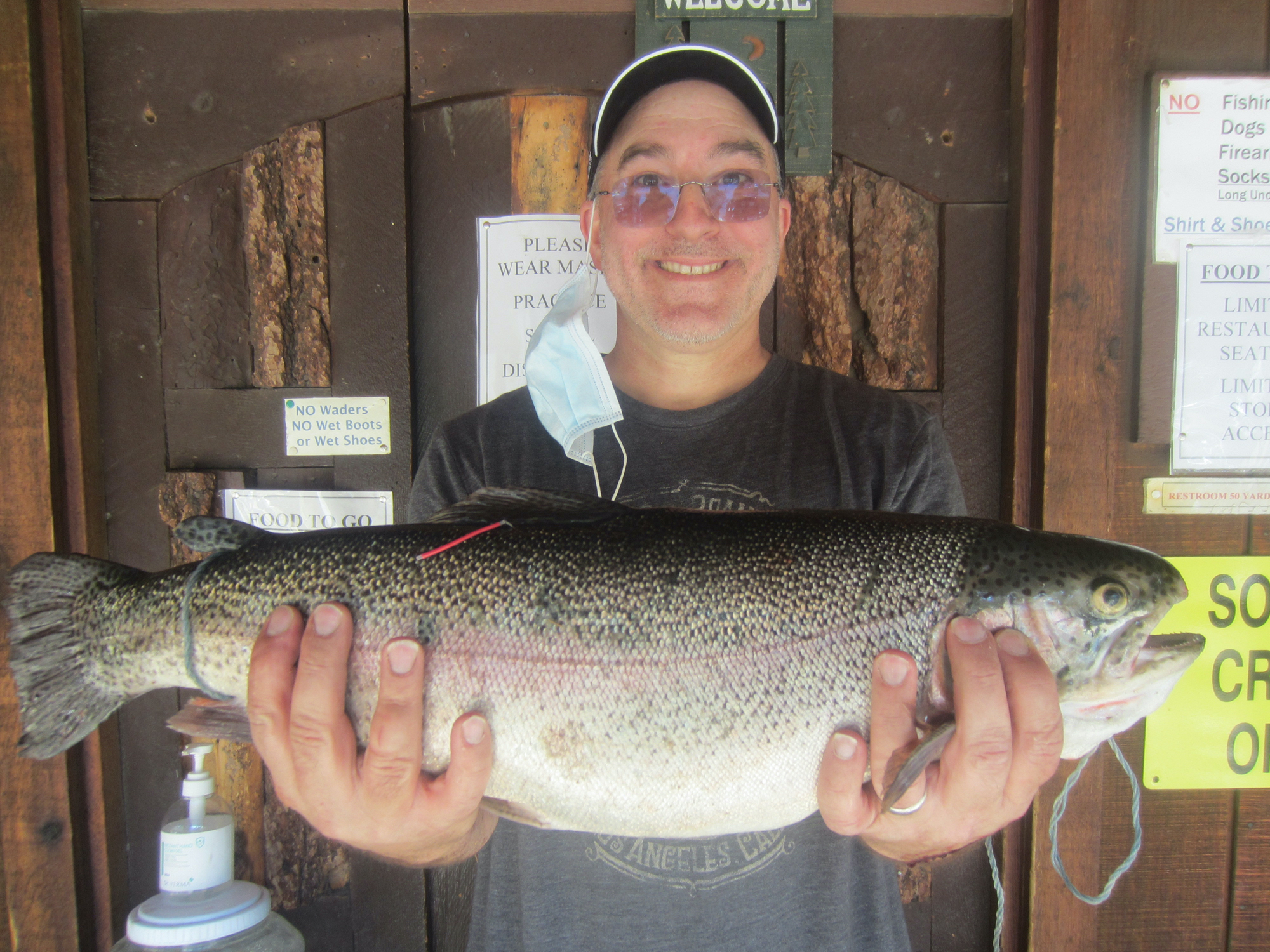 Campgrounds or resorts on private property remain open, so if you are planning a trip to the Eastern Sierra soon, it would be advisable to call and confirm that facilities are open since it's likely that public land will remain closed unless something drastically changes with the level of fire danger.
The closures are temporary and may have been lifted by the time you read this, but they have certainly impacted the Eastern Sierra economy along with late summer trout fishing.
If there is any good news, it would be that cooler weather continues to energize the bite, and before anglers were booted off lakes and streams, as you can see with the pictures accompany this report, there were some nice fish hanging from stringers. If and when things return to normal, anglers can expect a spectacular fall bite, especially since there will be a period of no fishing pressure.
This season certainly has been a year of ups and downs as far as trout season is concerned.
The season began late because of COVID-19 delays. Yes, the California Department of Fish and Wildlife had to suspend stocking of pan-sized rainbows because of a disease outbreak at hatcheries.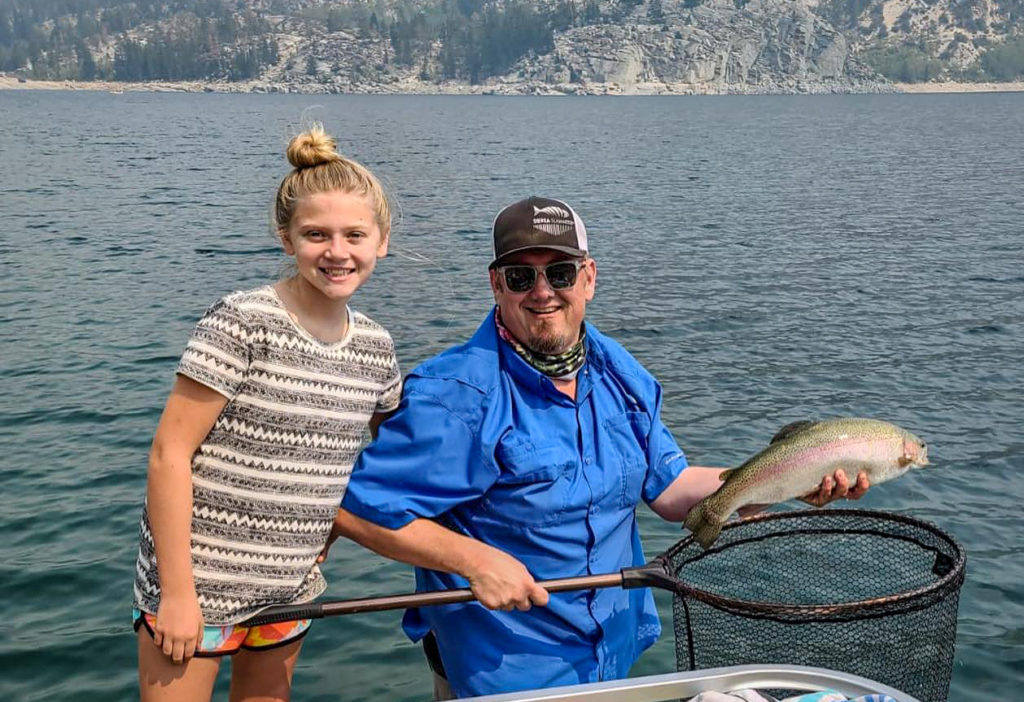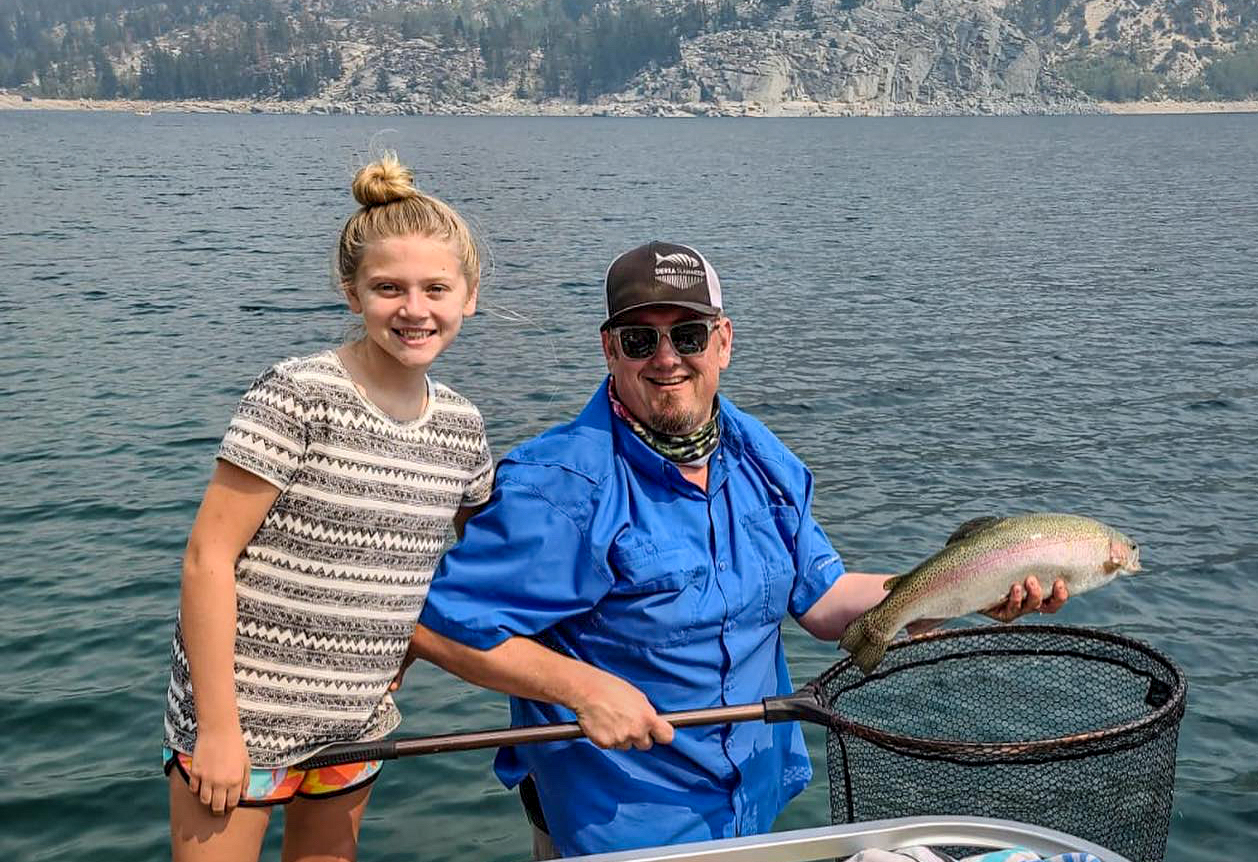 That void was filled, however, by the stocking of trophy rainbows from Idaho and Oregon, thanks to local government efforts, landings, area merchants and fishing groups.
As the hints of fall appear, the bite has picked up and anglers are battling some spectacular trout.
Getting information for this report was challenging. Many landings and resorts have been shuttered and no one was answering phones. Hopeful messages said operations would be open again once fire closures were lifted.
Richard, at Mac's Sporting Goods in Bishop, did answer the phone, but was not optimistic about the next week or so, because fire danger has not subsided.
"It's been extremely slow," he said. "A few people are coming in who are not aware of the closures, but in general it's slow."
The Owens River, Pleasant Valley Reservoir and Crowley Lake are open, but river flows have been high, which means anglers need to know how to fish in those conditions for success.
Richard said there has been little action on Pleasant Valley, but Crowley has been the bright spot.
As WON was making creel checks, Kristin King at Rock Creek Lakes Resort said this closure was a double whammy.
"We were closed for a week last month when there was a fire in the canyon," she said.
She said despite the closure, people are still driving up the road into the canyon, but all services, waters, campgrounds and trailheads are closed to public use.
"I'm not sure why they just haven't closed the gate at the bottom of the canyon," she said.
Despite the yo-yo opening and closings, there is optimism for anglers once things re-open.
Rock Creek Lake was stocked with 3- to 10-pound trophy rainbows just before the forest was closed.
King said temperatures have also dropped with daytime highs in the mid-60s and morning in the 30s.
This means those trophy rainbows will be energized and hungry when anglers are allowed back on the water. Re-opening will also give anglers access again to the native lakes in Long Lakes Valley which typically come alive with wild rainbows, brooks and browns in the fall.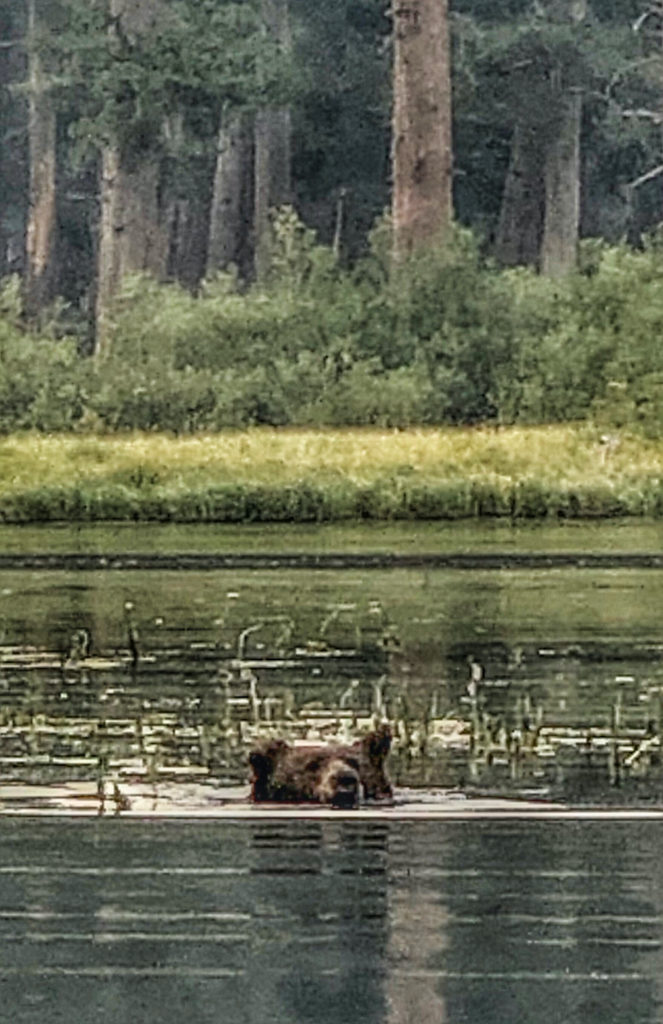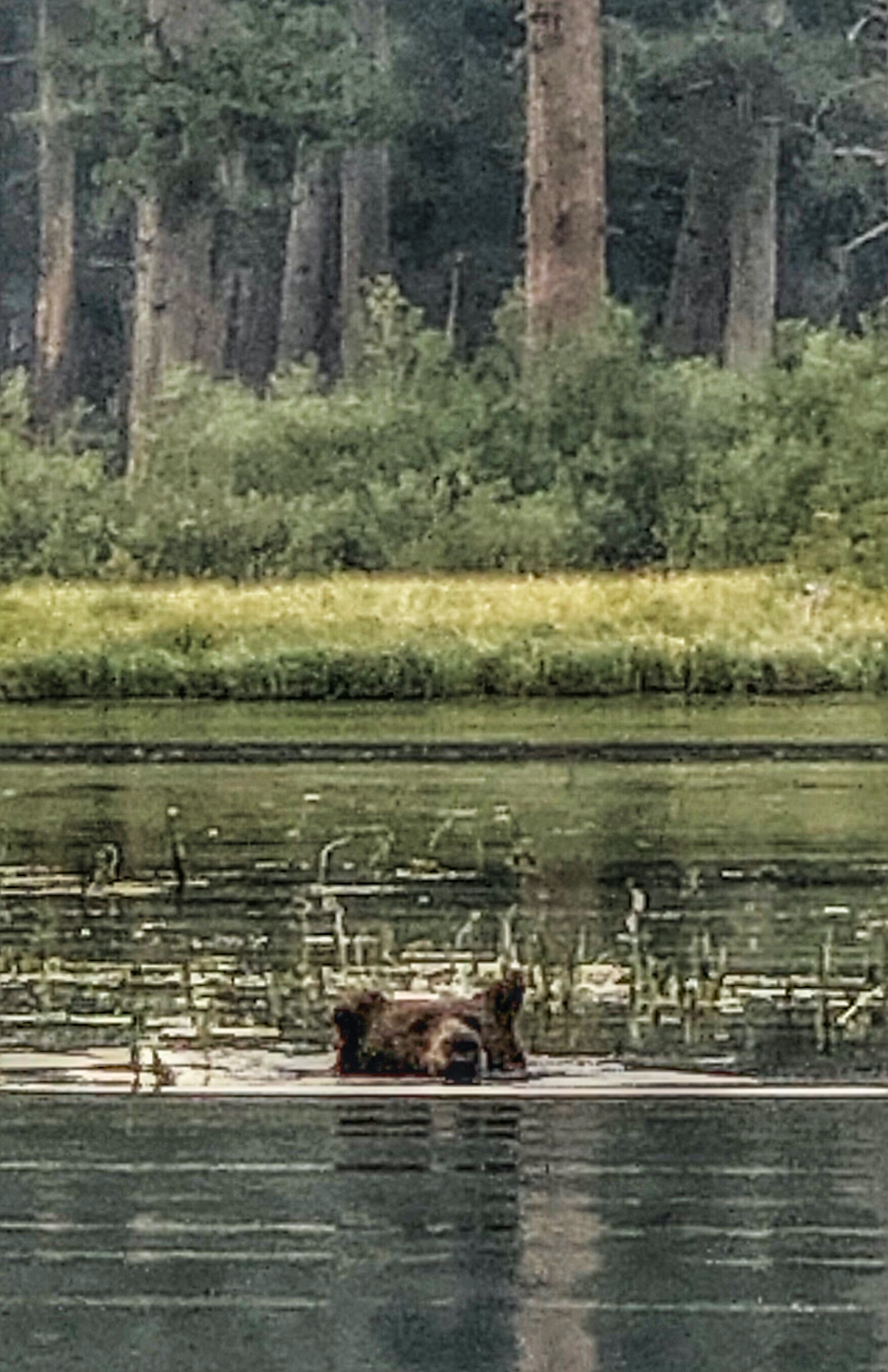 Sierra Drifters owner Doug Rodricks was not optimistic about forest area reopening because the massive Creek Fire was only 15 miles west of Mammoth Lakes.
"During times like this, we are fortunate to have access to the LADWP waters like the upper Owens River, Crowley Lake, and the lower Owens River. These areas remain open to fishing and are where we have been experiencing our best numbers and quality of fish," Rodricks said.
Water levels at Crowley continue to drop and channels are getting very shallow.
"There are a lot of fish being caught in open water with a clean mud bottom and when the wind kicks up, they will move in close to the weed lines to feed on small perch," Rodricks said.
On the Upper Owens, anglers are doing well with hopper patterns, but that is changing and shifting to nymphs as cooler weather arrives.
Rodricks said smaller midges and San Juan Worms are also getting a lot of looks from fish on the Upper O.
All waters and forest activities were also closed in Mammoth Lakes and Red's Meadow. As a result, Red's Meadow Pack Station announced that they were closing for the remainder of the season.
Before the shutdown, anglers at Mammoth Basin lakes were starting to see things boil as the big rainbows stocked all summer entered a fall feeding mode.
"The fish have been super active and one it reopens the smart anglers will be up here. There have been no boats or fishing pressure and I think it will be a super good bite," said Brian Dunham at Rick's Sports Center.
Dunham said the number one seller before things closed was the cutthroat Thomas Buoyant or a red/gold TB.
"That's what I go to as my first-choice lure," he said.
In June Lake Loop, no one was answering phones as campgrounds and landings were all closed.
Like other areas, June, Gull, Silver and Grant Lakes have been well stocked with trophy rainbows and those fish should be eager to bite once anglers are again allowed back on the water.
Lee Vining, Lundy and upper elevation lakes around Tioga were also closed at press time but will likely be dependable for hot action when reopened.
Virginia Lakes, Upper Twin Lake in Bridgeport and Bridgeport Reservoir continue to be stocked with trophy rainbows courtesy of the Bridgeport Fish Enhancement Foundation, with a 10-pound, 9-ounce heavyweight included in the load at Bridgeport Reservoir.
Ray Robles at Ken's Sporting Goods said the reservoir and Upper Twin Lake have not been affected by closures and anglers continue to have success there.
Upper Twin Lake is privately owned, and Bridgeport Reservoir is not on Forest Service land.
Robles said mornings in the area have been into the high 20s and that means "things should pop any day now."
"It takes a little bit for water temperatures to cool down, but when it does, the fish are there and it should be a good bite," he said.
Both Twin Lakes are well stocked and should also see an epic fall bite once opened to anglers.