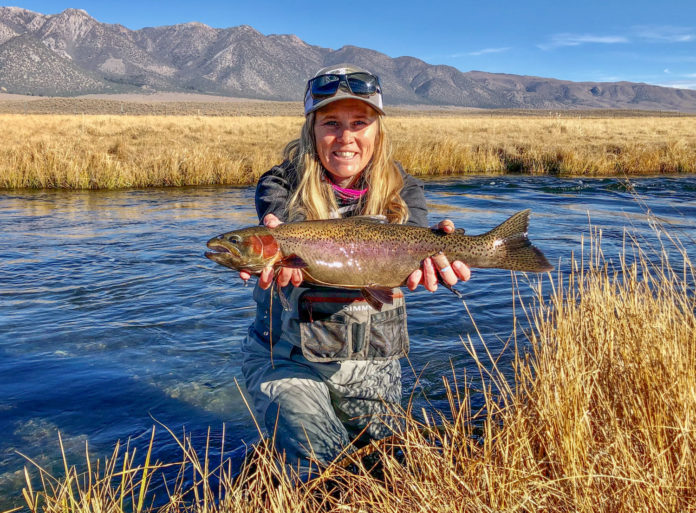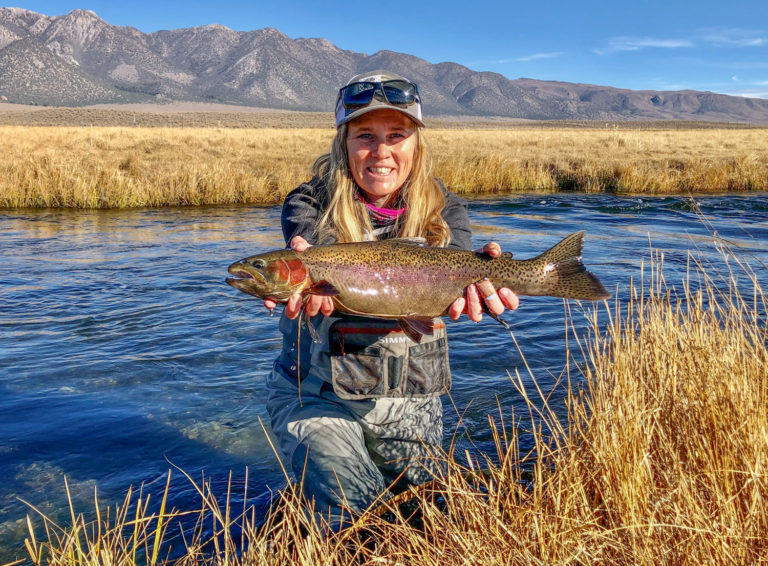 But the first cold system of the season is expected this week
BY ERNIE COWAN
BISHOP — One of the biggest challenges for winter anglers in the Eastern Sierra is the weather, but apparently someone forgot to look at the calendar. With only a week before winter officially arrives, Sierra storms have yet to touch down, and in fact, many areas along the Lower Owens have been more like summer with daytime temperatures climbing to nearly 70 degrees.
While a healthy snowpack is critical, for now at least, winter anglers are enjoying good access and good fishing in areas that are typically buried in white stuff by now. While there have been no reports from new areas open to winter fishing for the first time this season, anglers do have easy access to places like North Lake, Intake II, Bishop Creek, Tioga, Ellery and Saddlebag lakes, Lee Vining Creek, Green, Robinson and Buckeye creeks, just to name a few. That could all change in a heartbeat, and it even might by the time you read this, but for now, it doesn't get much better for winter anglers on Sierra winter waters.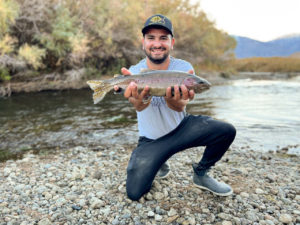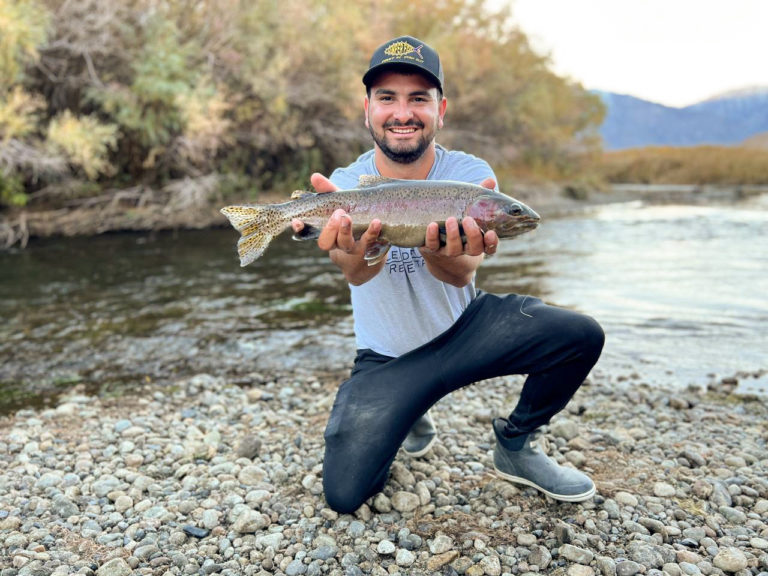 The Lower Owens remains the most active because of warmer temperatures and active trout. Andre Nersesian with Eastern Sierra Sportfishing said daytime highs have been around 70 on the Lower O, with chilly morning into the 20s.
"Fishing the river between 10 a.m. and 3 p.m. during the hatch has been good. Fly anglers are finding consistent action on size 18 and 20 BWO's when fish are rising and nymphing under an indicator when they won't take the dry fly. Spin anglers are scoring some decent fish as well, mainly during afternoon and evening," Nersesian said.
The Wild Trout section of the Lower Owens has been very productive, according to Sierra Bright Dot guide Fred Rowe. "Low flows, warm days, an abundance of hatching mayflies and caddis makes the lower Owens River my top choice of Eastern Sierra waters to fly fish," Rowe said. A midday blue wing olive hatch has the wild browns on the bite in the Wild Trout Section.
"If you're in the right spot during the hatch, the trout are coming to the surface to take the hatching mayflies. Size 20 Blue Wing Olive Parachutes, Comparaduns and Sparkle Duns are good imitations of the hatching mayflies," Rowe said.
Surprisingly, there have been no reports coming in from Pleasant Valley Reservoir. That area should be fishing very well right now, so we will let you know when we get some reports.
The Upper Owens is wide open with no snow or mud bogs to prevent access. Guides from The Trout Fitter in Mammoth Lakes report the fishing ranges the whole spectrum, from poor to very good.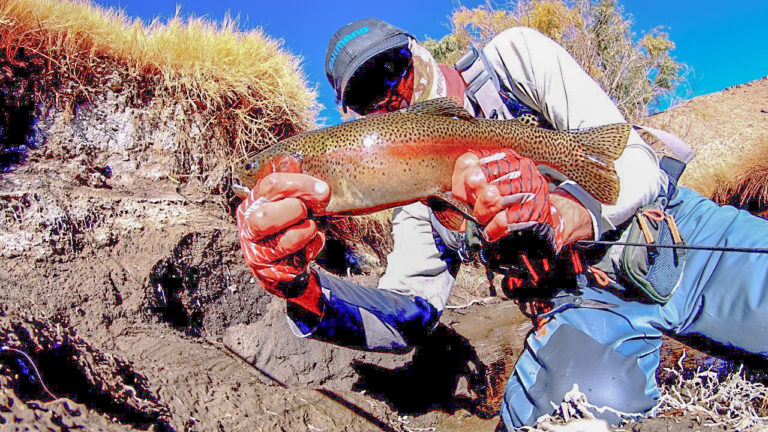 "The reason for the ratings above is that it really could be boom or bust. The number of small fish being caught has dropped off considerably and the lake run fish tend to pod up so if you do find a pod AND you DON'T spook them (or they weren't spooked before you get there) you could have an epic day. There are very few hatches, so attractor patterns and larger nymph patterns have been doing the best," according to The Trout Fitter. There are big rainbows moving up into the Upper Owens from Crowley Lake to spawn, but they are wary, and anglers are advised to keep moving if they are not getting grabs.
Hot Creek is also accessible and fishing has been fair to good, depending on the hatch. Anglers are urged to avoid walking in the creek in order to protect the spawning brown trout. Mid-mornings and early afternoons continue to be best with small midge patterns and eggs.
Apparently angling pressure has been light in waters open to winter fishing around Bridgeport, including the West Walker River, Robinson, Green and Buckeye creeks.