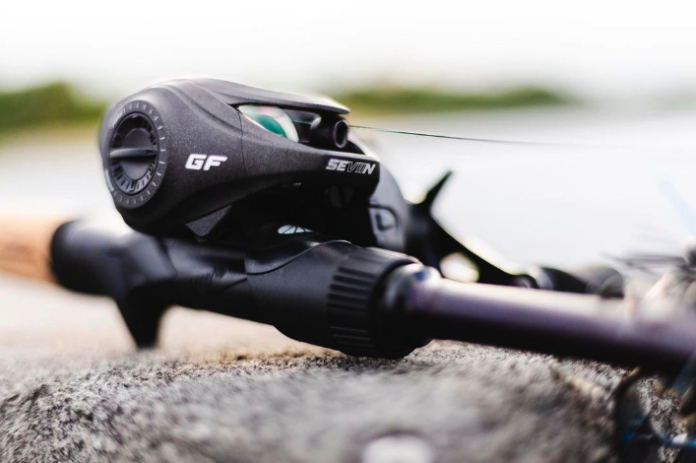 For More Details on SEVIIN Reels: Click Here
PARK FALLS, Wis. – Backed by seven decades of design and manufacturing expertise, industry-leading customer service, and unbroken private ownership by the Schluter family dating back to 1977, SEVIIN reels are meticulously engineered and purpose-built to help anglers conquer every species on every piece of water on the planet. Wherever and however you fish, SEVIIN reels help create better experiences by enhancing your abilities, never holding you back.
A foundational offering in SEVIIN's inaugural product launch for 2024, GF Series baitcasting reels deliver an optimal balance of castability, smoothness, and comfort. Each of six available GF models is packed with features, meticulously engineered and crafted to optimize performance without sacrificing durability.
"GF Series reels were conceived to provide anglers with smooth, reliable, and failsafe performance that exceeds their $120 price point," says SEVIIN Reels Product Manager, Robert Woods. "Components that increase performance in GF reels include a 4+1 stainless-steel bearing system – the two bearings on the spool shaft being Japanese stainless steel – and carbon and stainless-steel drag componentry. These features alone result in noticeably smooth casting, retrieves, and drag operation. Hardened brass pinion and drive gears offer great gear feel and excellent durability," Woods continues, adding that GF Series reels also feel light, comfortable, and solid in the hand. "GF reels feature ported aluminum spools and carbon fiber handles to minimize weight, while a strong, one-piece graphite frame and side plates yield excellent rigidity that further enhances the satisfying way GF reels feel and perform. Anglers will also appreciate GF's micro-adjustable magnetic cast control that makes it easy to dial-in maximum casting performance depending on the specific line and lure they're using."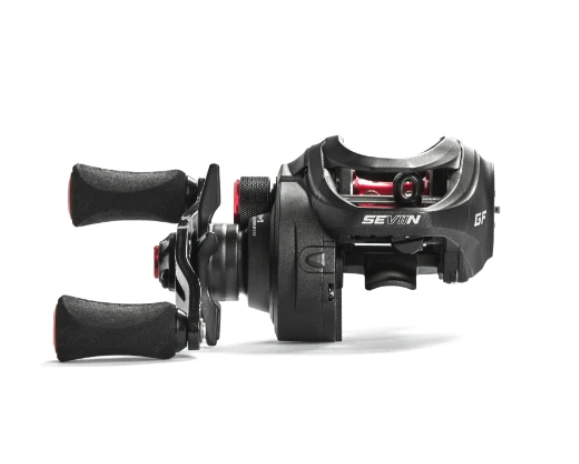 MLF Bass Pro Tour angler, Jesse Wiggins, is one of several SEVIIN Analytical Pro-Team members who tested and provided input on the GF Series' design. "I've been able to fish the GF reels and test them over the past couple of months, and my initial impressions are really positive," he says.
"These reels are easy to set up, fast and simple to tune, and will cast a mile. I've also been really surprised at how smooth they are – both the gears and the drag," Wiggins adds. "I really notice it compared to some of the other casting reels I own and use at this price level. I also like how the drag adjustment clicks like a spinning reel so it's easy to make and keep track of small adjustments, while the line memo indicator dial helps me keep track of what line is on each reel."
SEVIIN Analytical Pro Team member, Matt Frazier of California, says feel and versatility are two hallmarks of the GF Series that anglers are going to appreciate. "We're fishing straight braid out here on the Delta, make a lot of casts, and are very hard on reels," he says. "Right out of the box, the size and feel of the GF is just right. It's got a bit smaller frame and a little larger handle, which is ideal for what we do out here. These reels have plenty of power and speed. I love the texture and matte finish; it makes it really easy and comfortable to grip and just feels exceptionally solid. The castability of these reels is insane," Frazier adds. "I throw a lot of 3XP and other small, light crankbaits and they cast effortlessly, and it's the same with the larger swimbaits. The GF handles everything very well with the versatility to go small or big depending on how you set it up. For a $120-class reel this reel kills it. Anglers will feel the quality immediately. It feels solid, smooth, and bulletproof."
SEVIIN's GF Series consists of six low-profile baitcasting models in three available gear ratios with right-hand and left-hand retrieve configurations.
For More Details on SEVIIN Reels: Click Here