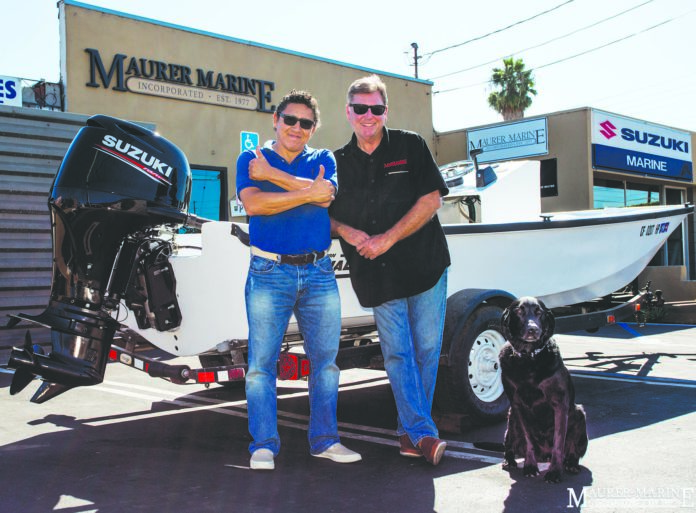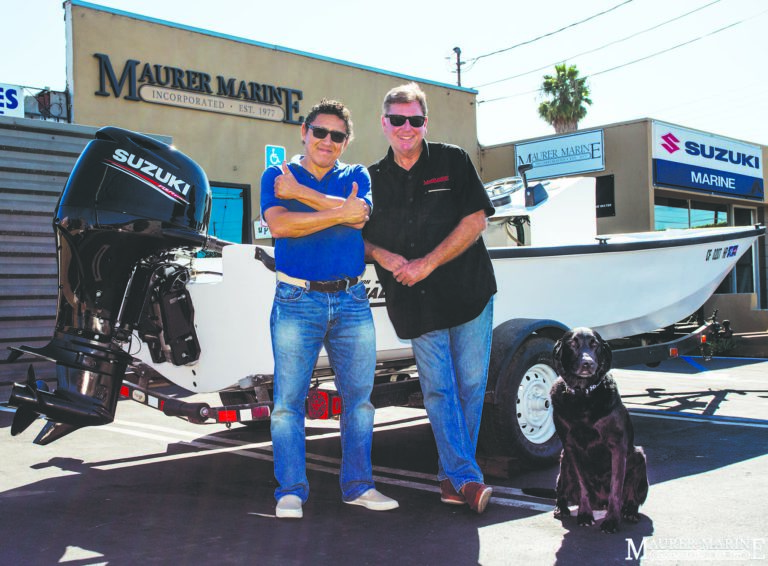 This is WON's Repower Report, brought to you by Suzuki Marine. This feature showcases one of many repower projects performed by Suzuki's professional dealers and mechanics in Southern California. Each new report will feature product specifications on different Suzuki engines for all types of boats, as well as the story behind the project about the anglers and their boats.
In this issue we talk to Rene Aguilar.
What's the make and model of your boat and how long have you owned it?
It's a 1970 Boston Whaler Montauk that I've owned for 2 years. Whalers are foam filled, making them unsinkable, which gives me great peace of mind when my kids are out on the boat. The boat is very stable but it's a rough ride when you're headed upswell.
How do you use the boat – Fishing, Diving, etc..?
We us the boat primarily for fishing. I take it to Catalina when the weather allows and all over the local inshore coast from L.A. to Dana Point. I trailer her to wherever the fish are and I'm always on the lookout for yellowtail.
What was your most memorable trip on the boat?
That would definitely be a trip with my kids. We launched out of Dana Point and caught some 15-lb. class yellowtail off of San Onofre.  There's not much more rewarding than being out on the water with your kids and watching them catch fish.
How did you decide to repower with a new Suzuki?
I had a 1990 90hp Nissan 2 stroke. It was just old and smoky and I was afraid that it might not be reliable enough. I wanted a new, more reliable motor to keep myself and friends and family safe. The fact that the Suzuki is so quiet and fuel efficient was also a major selling point.
Any other major projects or upgrades on the horizon for your baby?
No major plans coming up, I'm still working on the boat little by little. I want to get a canopy on the boat and just work on small projects to keep the boat nice and upgraded over time.