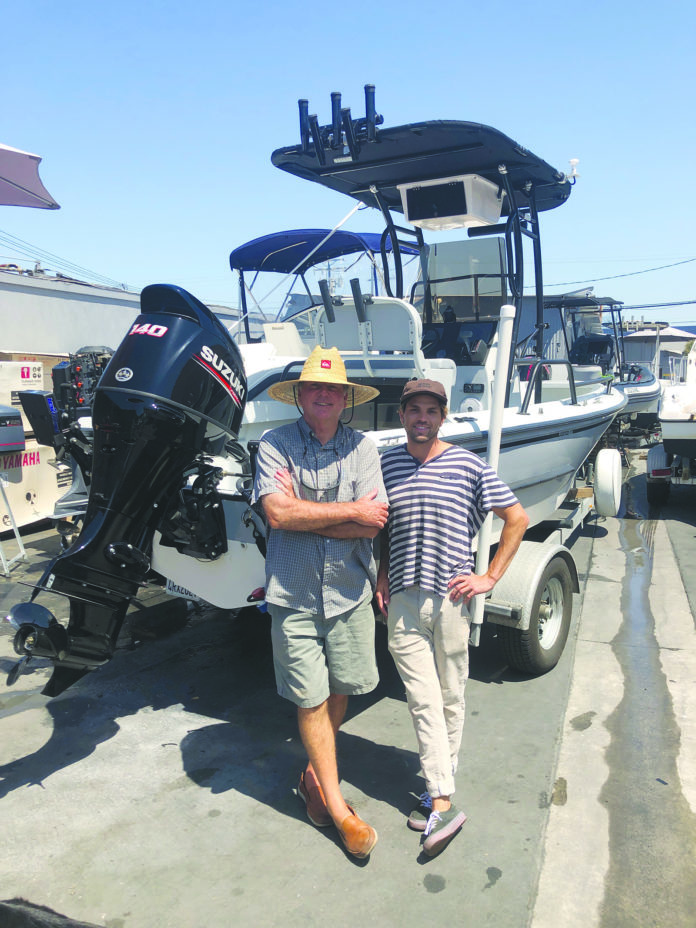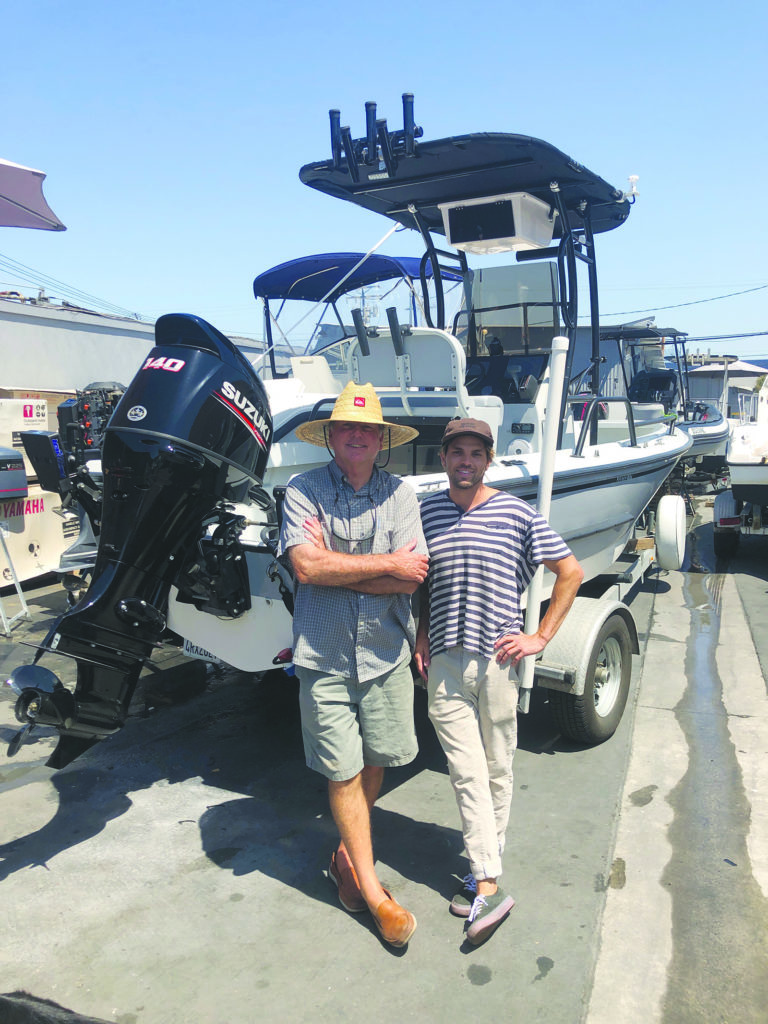 This is WON's Repower Report, brought to you by Suzuki Marine. This feature showcases one of many repower projects performed by Suzuki's professional dealers and mechanics in Southern California. Each new report will feature product specifications on different Suzuki engines for all types of boats, as well as the story behind the project about the anglers and their boats.
In this edition we talk with Carlos Monzon.
What's the make and model of your boat and how long have you owned it?
It's a 2002 Boston Whaler Justice 17-foot. I bought the boat about 10 months ago in Florida because it's hard to find these 17 footers like this. The Justice models are part of Boston Whaler's commercial division so the fiberglass lay-up is much heavier, making them great boats for recreational use. Typically, municipalities/government agencies will only keep them in service for a few years before selling them off and when they hit the open market, they sell pretty fast.
How do you use the boat – Fishing, diving, etc..?
My main use for this boat will be to tow it up to Bodega Bay for some salmon and halibut fishing. We might use it for some local island runs or tow it down to San Diego for a trip to the 181 or 182, but mostly it's for our Bodega Bay trips.
What was your most memorable trip on the boat?
I haven't had a memorable trip on the boat yet. We haven't had the boat long enough and after this Suzuki Repower, it's ready to go.
How did you decide to repower with a new Suzuki?
I did a lot of research. I have 3 other boats. I have a Parker and an aluminum boat along with my Boston Whaler and I've always been a Yamaha guy. All my boats have had Yamahas up till now. Then, I talked to Craig Maurer at Maurer Marine and he recommended a Suzuki. I researched more and couldn't find any consistent issues on the Suzukis. I also love the power to weight ratio on the 140. It's very lightweight. If I would have jumped to a 150, it would have weighed 100 pounds more. All the research I did made me confident in choosing Suzuki.
Any other major projects or upgrades on the horizon for your baby?
I also just put a 6HP Suzuki kicker on it. Other than that, it's ready to go! We are excited to get it on the water!