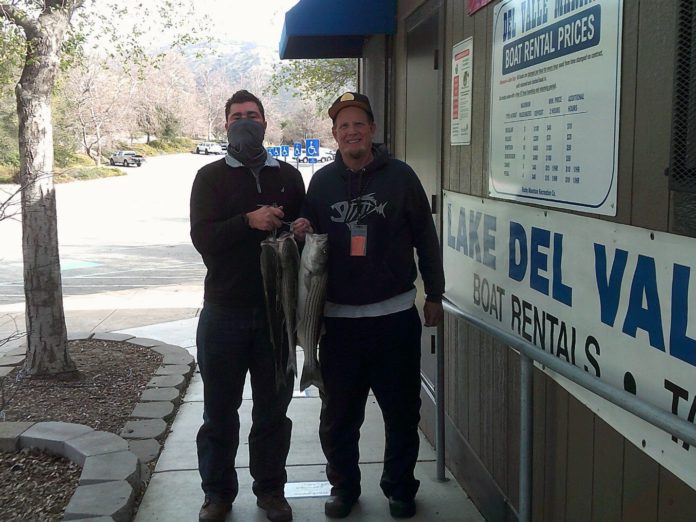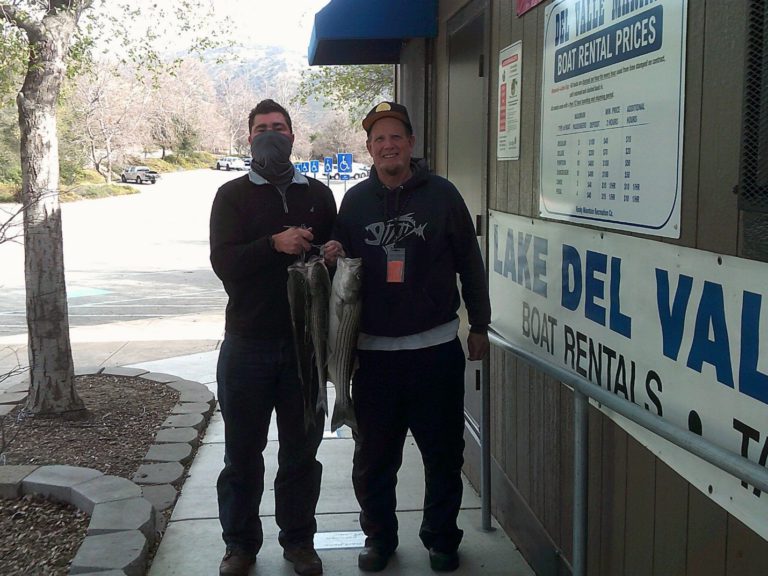 BY ANDY MARTIN
SAN FRANCISCO – Trout fishing continues to be good at many Bay Area lakes, thanks to frequent plants in February with more planned for March.
Lake Del Valle, Los Vaqueros, San Pablo Reservoir, Quarry Lakes, Lake Chabot, Contra Loma, Shadow Cliffs, Don Castro, and Lake Temescal were all planted with rainbows in February, and will receive more next month.
"Fishing at Lake Del Valle has been pretty good for stripers and trout," said Jack Forzano of Lake Del Valle Marina. "The hot spots for catch any fish this week has been in the Lower Narrows and the east shoreline."
Del Valle received 1,500 pounds of trout in February, and will be planted with 2,750 pounds in March. Lake Chabot, which also received 1,500 pounds in February, is expected 2,000 pounds next month. Shadow Cliffs is slated to be planted with 2,250 pounds of trout in March, following 3,500-pound stocked in February. Similar plants are expected in March at Contra Loma and Quarry Lakes.
Limits of trout are being reported at San Pablo Reservoir which has been planted with nearly 1,000 pounds of rainbows a week since its early February opener.
Striper fishing is fair at Los Vaqueros Reservoir with a few keepers in South Cove and near the marina. Anglers soaking cut anchovies also are finding shakers.
Del Valle has been the best bet for stripers of the Bay Area lake with fish biting near the dam and in the Lower Narrows as anchovies are producing keepers to 7 pounds.
Bass anglers are awaiting the spring spawn bite to begin at Lake Chabot where fishing for largemouth is still slow.
Bass fishing also is slow at Coyote, Chesbro, Uvas, and Calero Lakes in the South Bay. Low water is keeping anglers away from Anderson where dam work is slated to begin soon. The spring crappie action is already picking up at Chesbro and Calero.