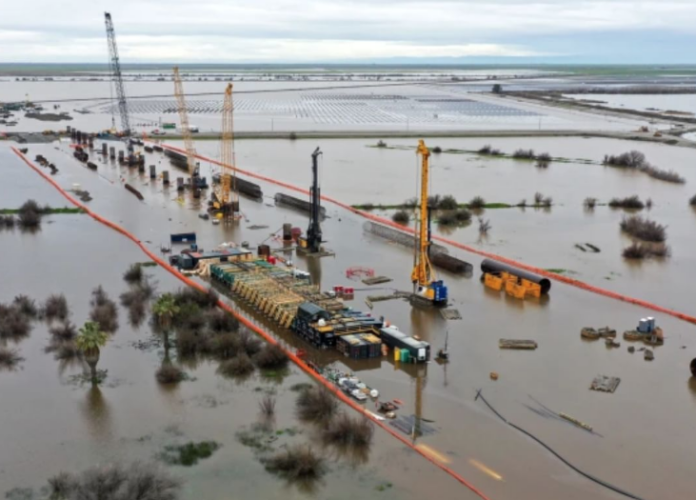 BY MIKE STEVENS
KINGS COUNTY– Following record-setting winter storms, creeks are blasting out of the Sierra Nevada into the central valley and filling a field once held the largest lake in the west and the second-biggest lake based on surface area in the entire United States.
Tulare Lake in Kings County was last full in 1878 before tributaries supplying it with water were diverted for agriculture and municipal purposes, and the lake dried up. The atmospheric rivers that soaked California this winter have brought back about 30 square miles of the lake as a huge volume of water rushes into the area destroying homes and farms and forcing the evacuation of several communities.
In the past, storms and snowmelt has overrun canals and creeks that usually reroute the water around the lake bed are overrun causing flooding. That was the case this year, but this rainy season in particular is resulting in not only more than the average amount of runoff, but more of it rushing into the San Joaquin Valley all at once. Considering the record snowpack (over 300 percent of normal in the Southern Sierra) deposited in the Sierra high country, flooding is expected to get worse before it gets better.
Tulare Lake is expected to take in no less than 1 million acre-feet of water by the end of summer.