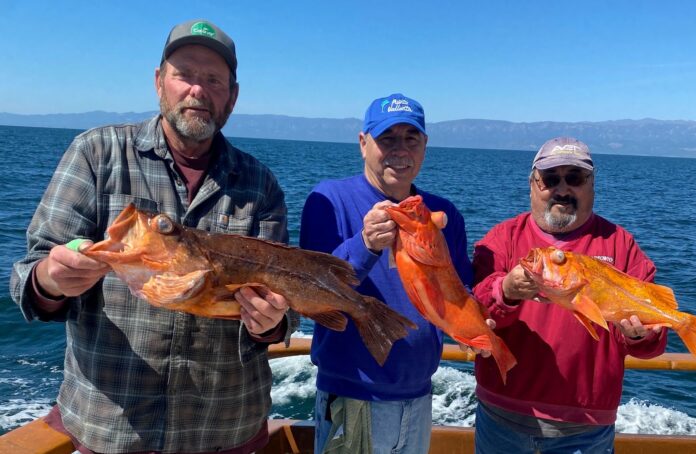 BY BEN HERVEY-MURRAY
VENTURA – When the final bell rang on a long day of competition between the three boats fighting it out for the 2023 Rockfish Rumble prizes, one vessel stood above all others in terms of size and quality. The Pacific Eagle took the top three slots with a trio of rockfish that were bigger than any caught on the Island Spirit or Californian. But that's only half the story.
Heading out to the rockfish grounds at 5 a.m. after a slick check-in manned by the landing staff, the three boatloads of eager anglers rigged rods and fueled up before dropping into rocky spots in 350– to 500–feet of cold Pacific ocean. Perfect conditions and a slow start for many turned into fish-a-drop action as the tide kicked into gear later in the day, leading to a busy finish for anglers and deckhands before heading back to Ventura Harbor for the 5 pm weigh-in.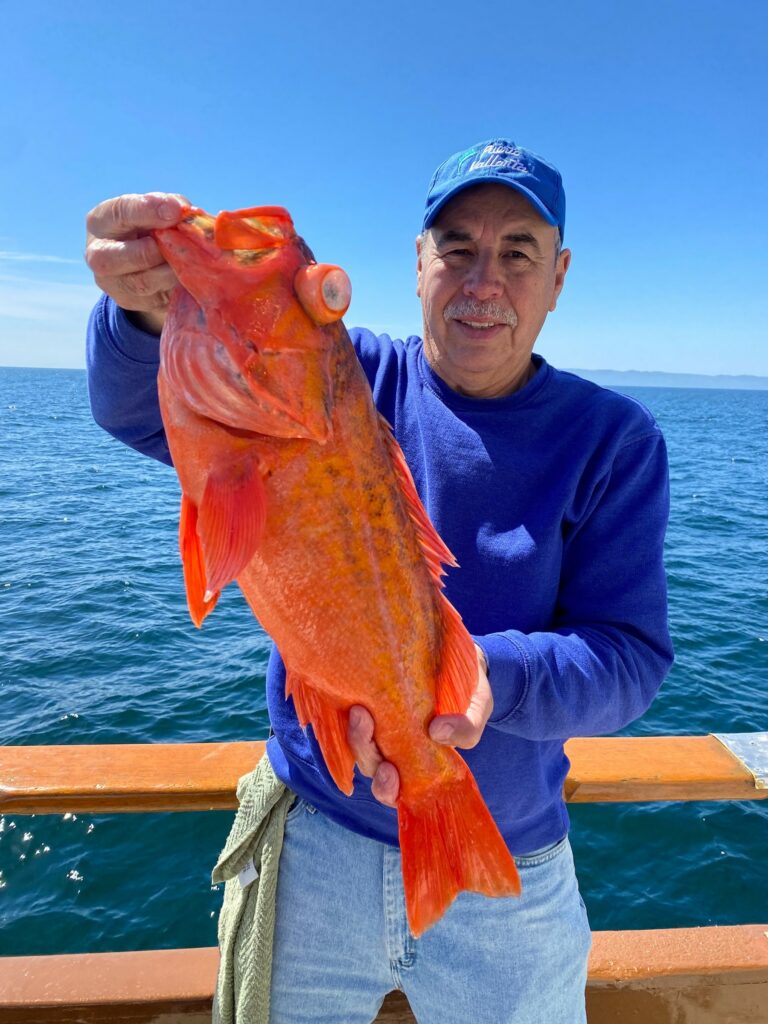 Each competing angler received a WON goodie bag including Gamakatsu hooks and buff, leader line and Squid Me shrimp fly rigs (the red and purple was working well for many) plus a reporter on each boat made sure to record all the big moments for every angler.
Although one boat dominated the overall places, competition for each boat jackpot was tight. On the Island Spirit, the top three places were covered by only three ounces as Johnny Jackson scored top with 3 pounds 9 ounces, Pat Carrillo came second with one ounce less, and Ron Dyo took third with a 3 pound 7 ounce rockfish.
Over on the Californian, one young contender beat all-comers for the jackpot prize. Brody Chiat from Half Moon Bay, age 14, only signed up to fish the contest two days before, but he put together an excellent performance and scored a 3–pound 2–ounce rockfish on a swimbait to beat KJ Johnson into second with 2 pounds 13 ounces. KJ also took third place with 2 pounds 2 ounces. All three boat jackpot winners went home with a WON t-shirt and subscription.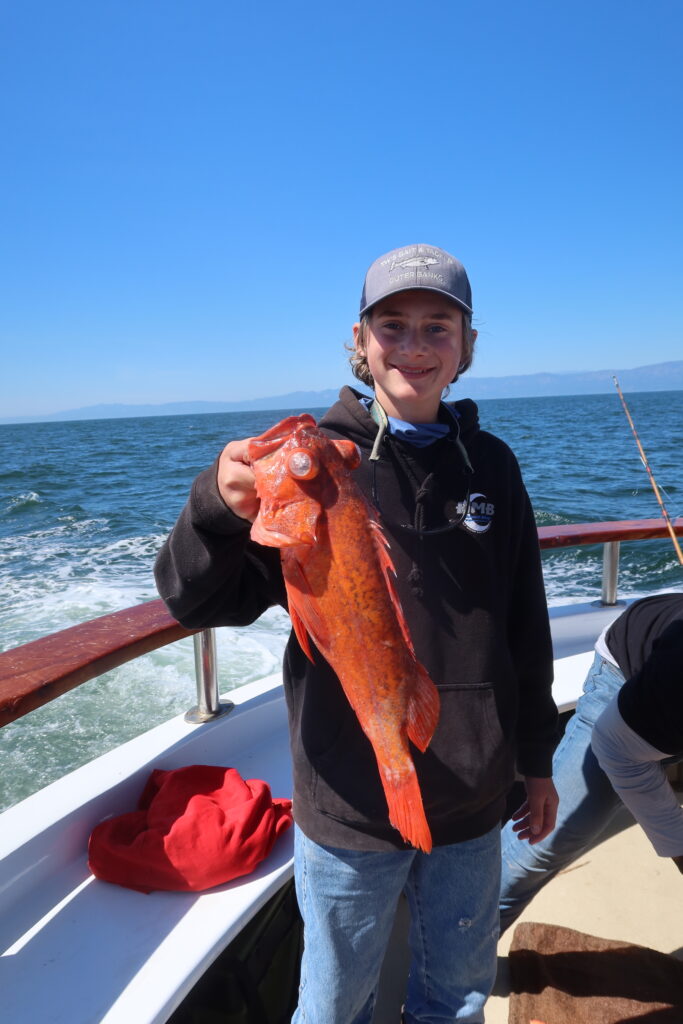 Once on land, all three boats produced their three biggest rockfish for the final weigh-in, when it became clear that the Pacific Eagle had beaten everyone with their impressive run of big bottom dwellers. Overall, Pedro Pino's 5-pound 14-ounce vermillion rockfish took both the boat jackpot and overall top prize including close to $400 in cash plus tackle prizes. Bruce Jochums' 5–pound 9–ounce score was good for second and $260, whilst Luis Tejeda took third with 3 pounds 14 ounces. All top three went home with tackle prizes from Berkley and Plano.
Almost everyone also went home with some solid bags of fillets for dinner and, with many anglers utilizing up to 24 ounces of sinker to hit bottom in the deeper water, those cranking muscles let them know they'd been in a fight too. Thanks to everyone who took part and to all the deckhands, captains and landing staff for a great event. See you all for another round in 2024!