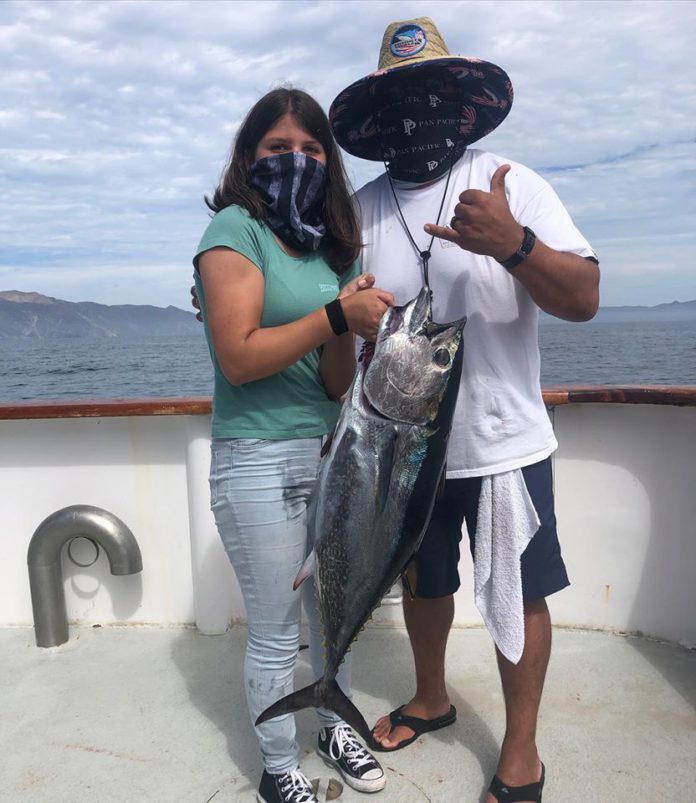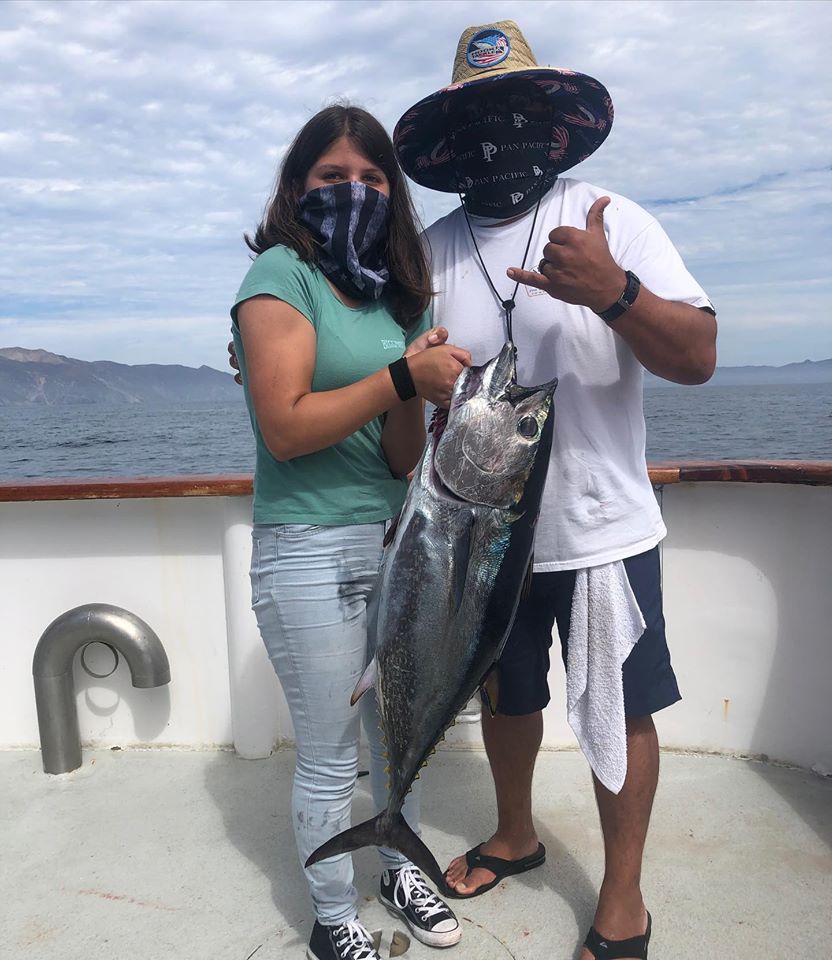 BY MERIT McCREA
SAN DIEGO — The week started with the best bluefin bite moving up between the islands, often in state waters along the back side of Catalina Island. Bouncing around from day to day, it started off the west end, settled in outside the Farnsworth, popped back up west and then faded Friday as boat traffic got intense.
By Saturday the fleet was fanned out in search of and find they did, but this time – dorado and yellowtail – lots. At press time the bulk but not all took the path southward deep into Mexican waters.
Bluefin being bluefin, it isn't likely the last time this season we'll be seeing those fish pop up right in our own backyard this season, but the first. Those mid-week numbers were the best, bordering on all boat limits. The grade was 30s mostly.
Highlights included the Legend on a 1.75-day with limits for 28 anglers – 112 bluefin plus 11 yellowfin as a bonus. The New Lo-An corralled limits on 2 consecutive 1.5-day trips – 46 for 23, followed by 38 blues for 19 anglers.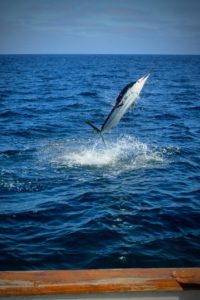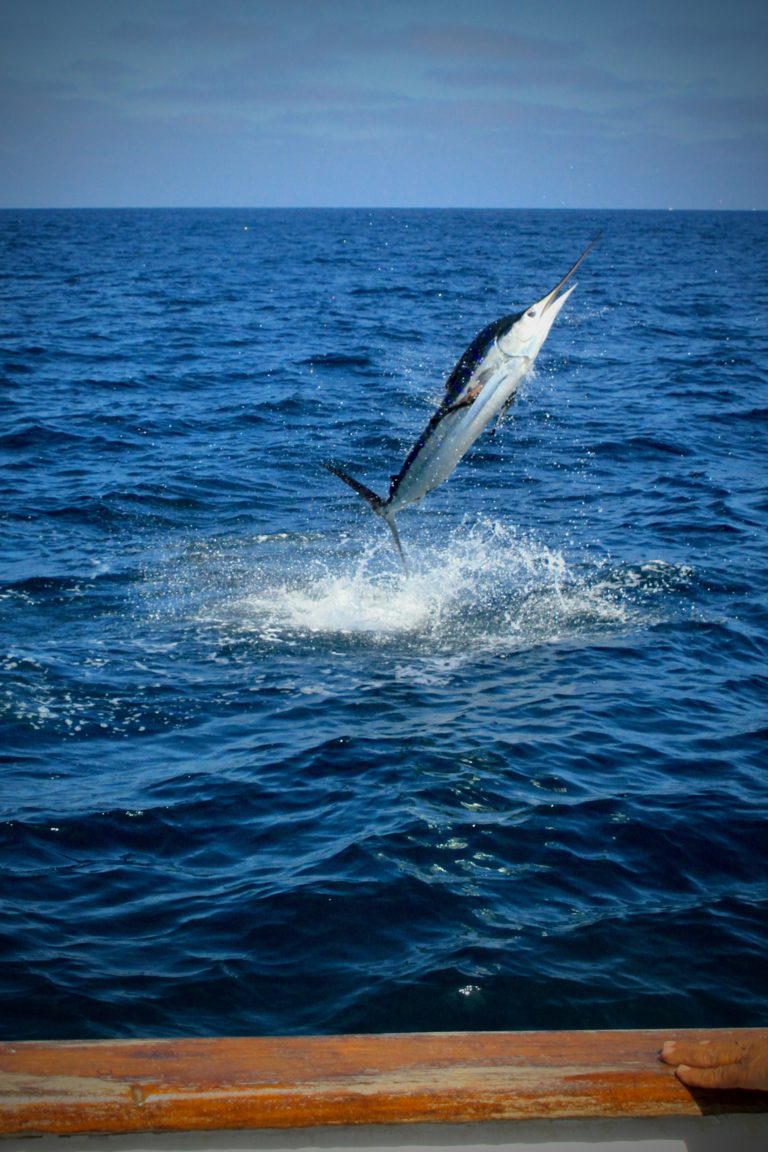 The Condor was on the yellows and dorado at the end of the week, with a 2-day scoring 170 of the jacks, 76 dorado and 2 yellowfin tuna. There were foamers of yellowfin but apparently not good biters – yet.
Friday the Top Gun 80 returned from a 3.5-day with limits of bluefin plus 55 yellowtail for 14 anglers, said H&M Landing's Heather Ferarri.
The Constitution took advantage of the local waters bite for 69 bluefin and 8 yellowfin tuna for 21 anglers, while the Excalibur decked 96 and 9 for 24 fishing.
At Fisherman's Landing Sportfishing the Pacific Queen took 23 out fishing on a 3.5-day into the zone to find 119 bluefin and 49 yellowtail, proving there's no shame in fishing between the 3/4- and all-day boats from San Pedro and Long Beach, as long as the fish are biting. While those local boats may get a shot from time to time, tomorrow the 3.5-day boat will still be on the big game, even if it means a trip deep into Mexican offshore waters.
And the Shogun put on limits of bluefin for 22 Thursday.
At one point, Saturday to be exact, a number of the San Diego fleet took advantage of the yellows out at San Clemente Island and the Endeavor put up 84 of the big forkes for 19 folks, along with a halibut and 28 calico.
Then again, the Aztec went a different direction that day and turned up 104 dorado and 57 tails.
Joining the ranks with local bluefin limits were the Pacifica with a day for 60 bluefin with 30 fishing.
On the local scene off San Diego the 1/2-day boats took to the bottom fish a lot of the time but sometimes bass fishing instead. That had picked up after a slow start, according to Ferarri.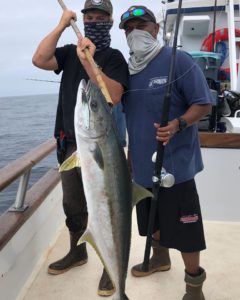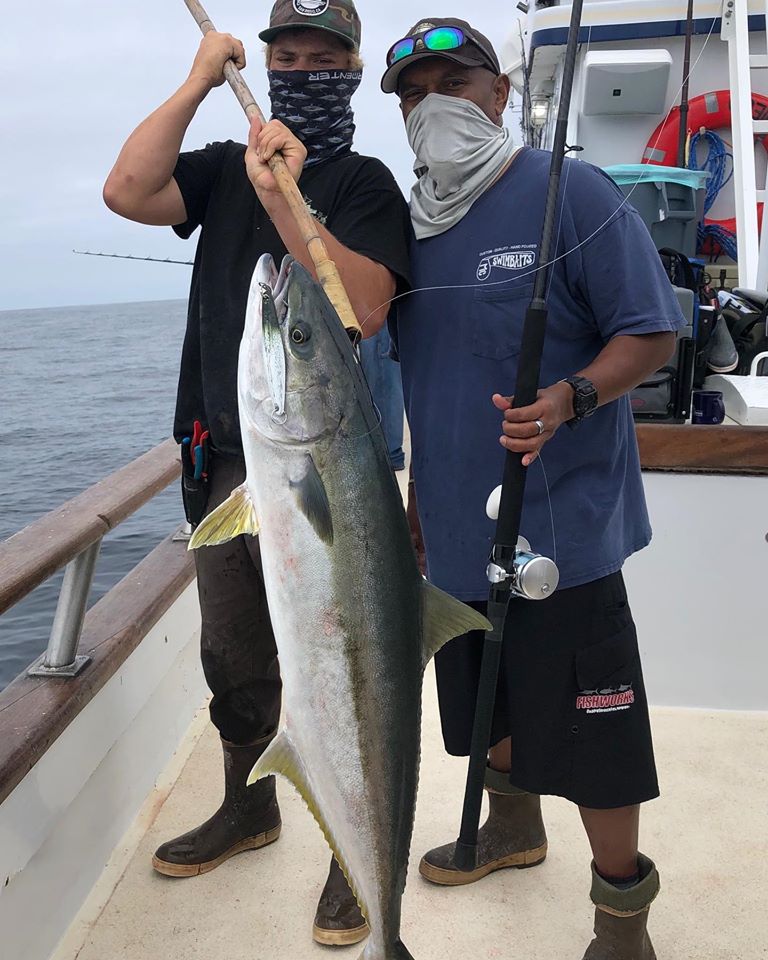 The Premier on a 1/2-day with 37 lines ended up with 47 calico that kept Sunday.
Offshore tackle tended to be the lighter outfit mostly, 25- to 30-pound and a small circle hook. Still the heavier stuff was good to be prepared with – a 50 stick and an 80.
Looking to Oceanside, the deal was different, but much the same as it had been along that section of the coast. With mostly 1/2- and 3/4-day trips, the 1/2-day trips tended to fish catch and release bass, while 3/4-day also dropper looped some deeper spots for rockfish that could be kept.
At Oceanside SEA Center the Blue Horizon on a 3/4-day put 19 anglers on 130 rockfish plus 28 whitefish, along with a few mackerel and dabs. On the Chubasco II 1/2-day they were able to scoop and keep some rockfish, but the Sea Star had their anglers catching and releasing bass, putting back 128 to keep 4 calico.
At Helgren's Oceanside the Electra fished with 30 on deck Sunday and released over 300 bass. Saturday the Sea Trek on 3/4-day fished shallow and ended up releasing over 60 bass but nabbing a pair of yellowtail and a few bonito.