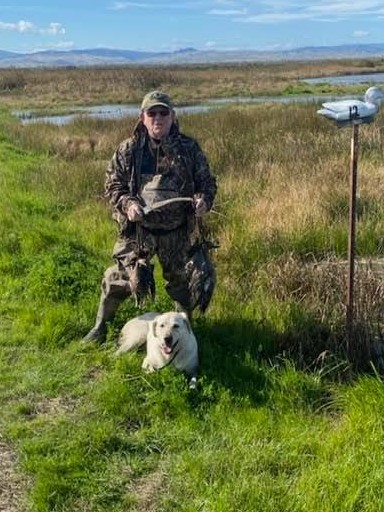 BY JIM NIEMIEC
NILAND – The CA Department of Fish and Wildlife added a new waterfowl hunt to the calendar for the 2020/21 hunting season. A two-day hunt was allocated to veterans and the military on active duty the right to hunt ducks and geese across the state after the general water fowl season ended. Dates for the Southern California Zone were Feb. 13-14, 2021.
The following results were sent into Western Outdoor News.
WISTER WILDLIFE REFUGE – For the Saturday shoot there were a total of 61 veterans and military personal in duck blinds. The combined total of all hunters were 211 ducks and 9 snow geese. Top duck on the game strap was almost a tie between the green winged teal and cinnamon teal with 47 and 46 birds killed respectfully. Shovelers accounted for 41 additional puddle ducks to go along with 21 widgeon and 15 pintail. The average harvest per gun was a very respectable 3.46 birds.
SONNY BONO NATIONAL WILDLIFE AREA – Only 2 hunters selected this refuge to hunt on Saturday, but they enjoyed pretty good goose hunting. There were 8 snow geese and a single Ross' goose shot that resulted in a 4.5 per gun average. No ducks were reported on the comp list count.
SAN JACINTO WILDLIFE REFUGE – This refuge hosted 41 military personal for the Saturday hunt and they killed a total of 147 ducks and no geese, which resulted in a 3.59 per gun average. Top duck on the comp list was the cinnamon teal with 39 bagged to go along with 27 GWT and 20 gadwall.