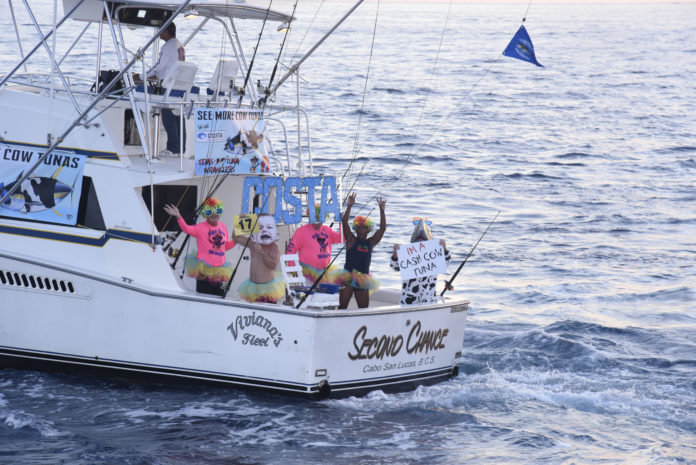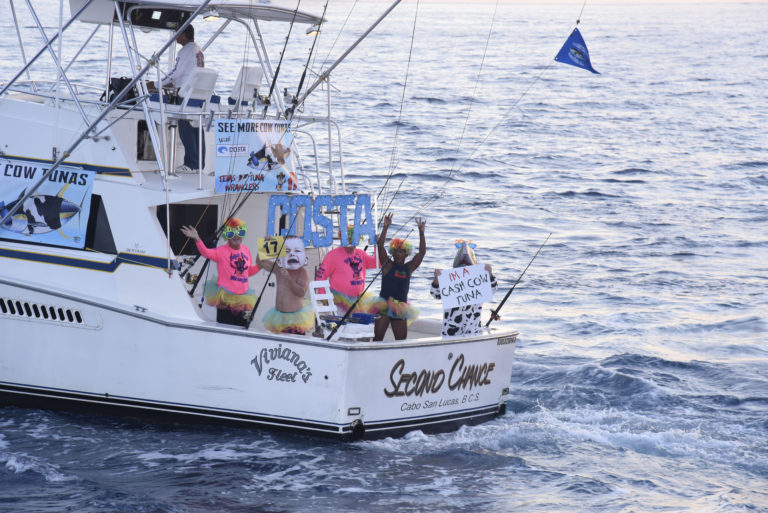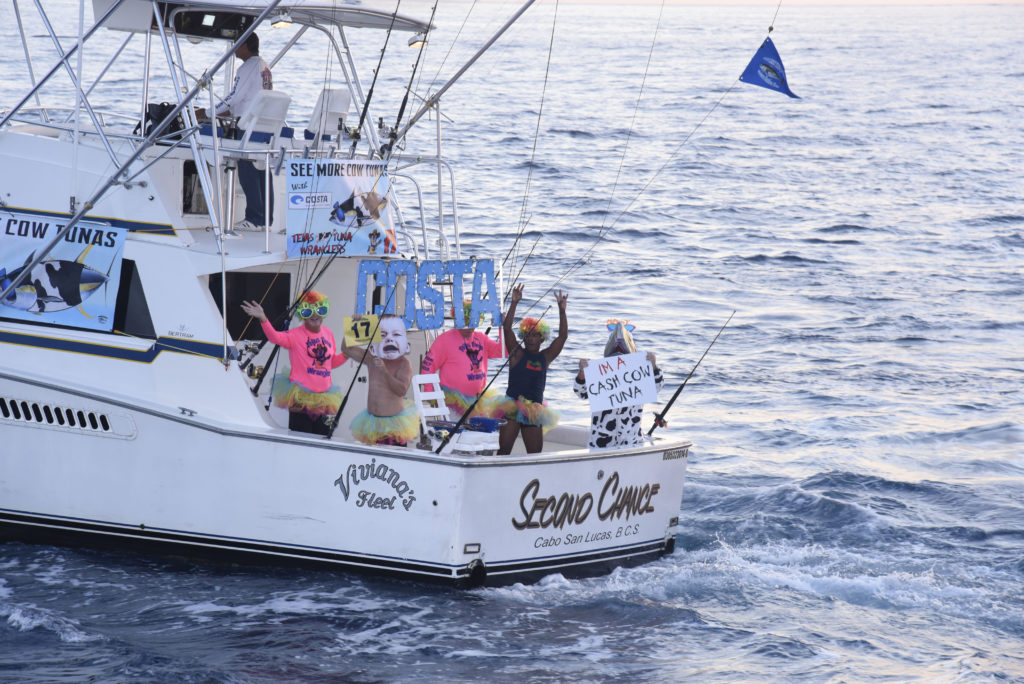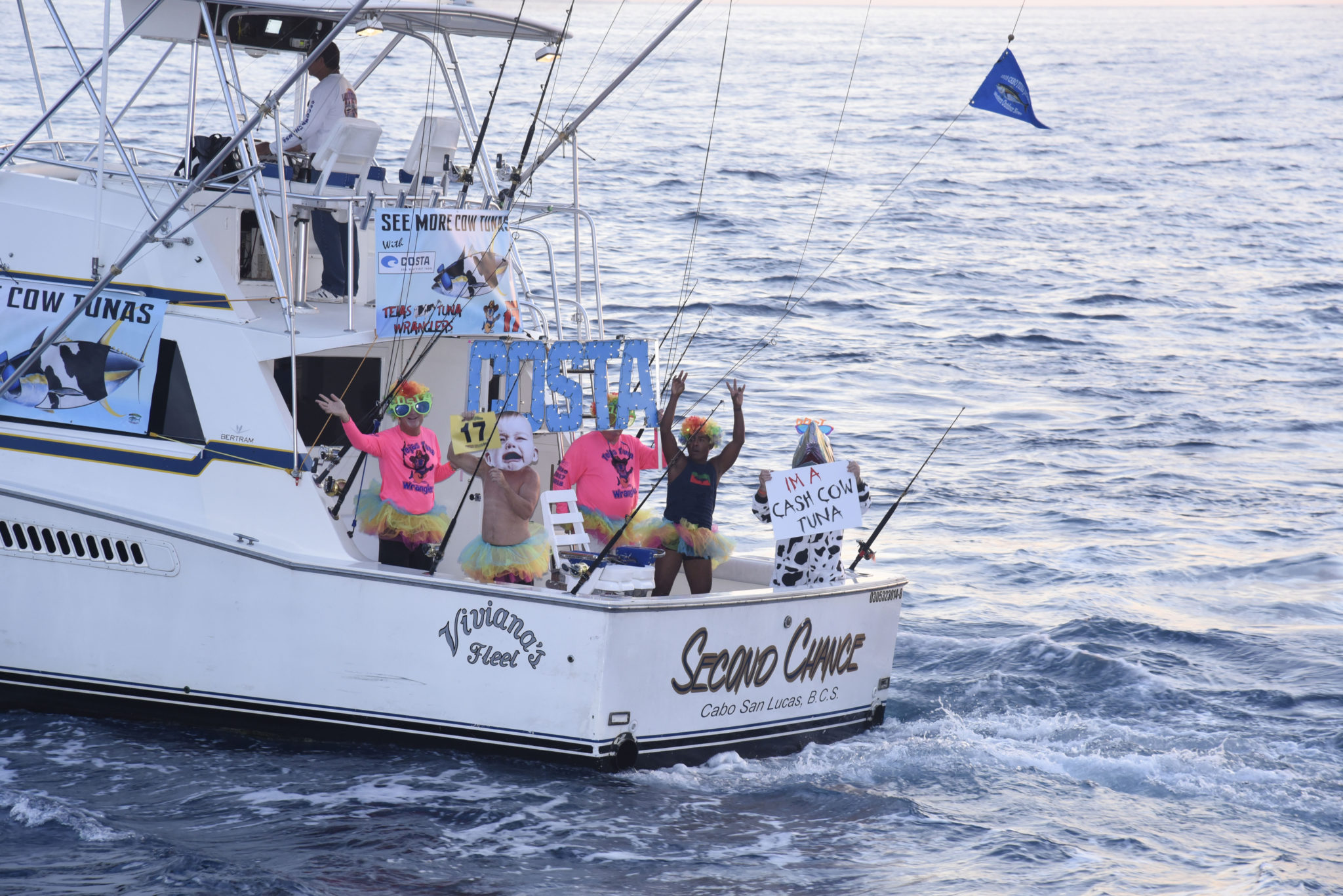 Sign-ups grow and jackpot optional pots swell
as 22nd Annual WON Los Cabos Jackpot looms
At least 120 teams expected to compete over two days of fishing for tuna, wahoo and dorado and BIG MONEY! It will be a different kind of Los Cabos Tuna Jackpot tournament with new sites and no large gatherings or parties. Weigh-ins will be featured real time on Facebook Live and CatchStat.com
CABO SAN LUCAS – The fishing has been fantastic for all the target species of the 22nd Annual WON Cabo Tuna Jackpot Nov. 4-7 and a steady flow of new entries has already pushed the cash payout to the $300,000 mark and growing.
This mythical party town has been open to travel to and from the U.S. for months now under strict COVID protocols and is expected to soon shift into the yellow phase that would increase restaurant and bar capacities.
"Obviously people have been holding onto their charters, waiting to see how things progress in Cabo San Lucas," said longtime tournament director Pat McDonell. "And as the cash pot grows it will attract more of the big guns that go across the board. We usually get a lot of sign-ups in the last couple weeks from the locals and the big players."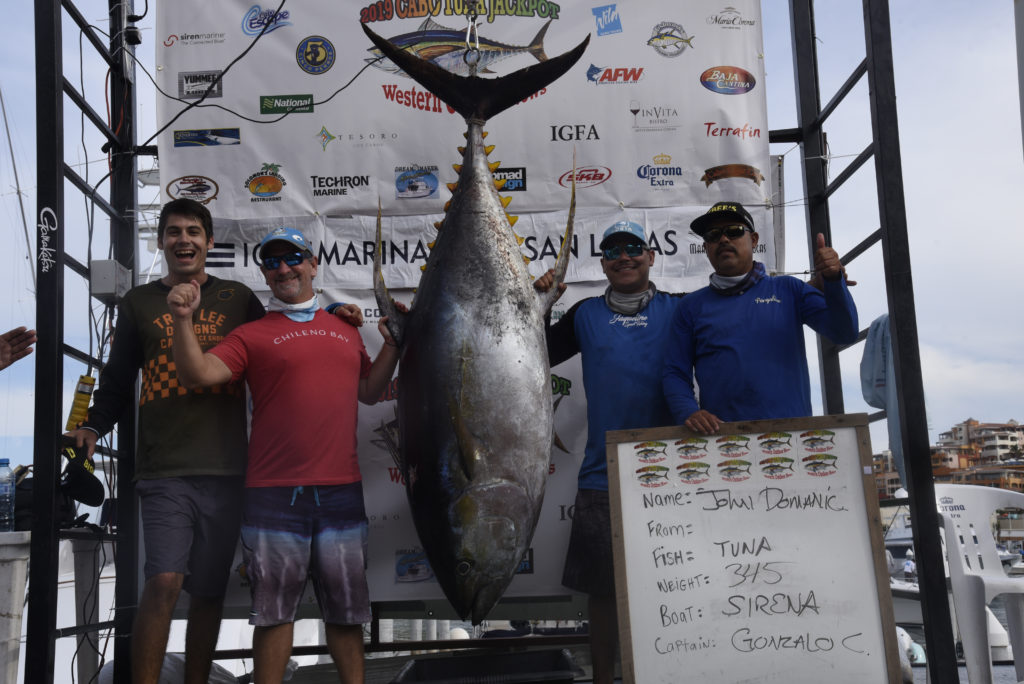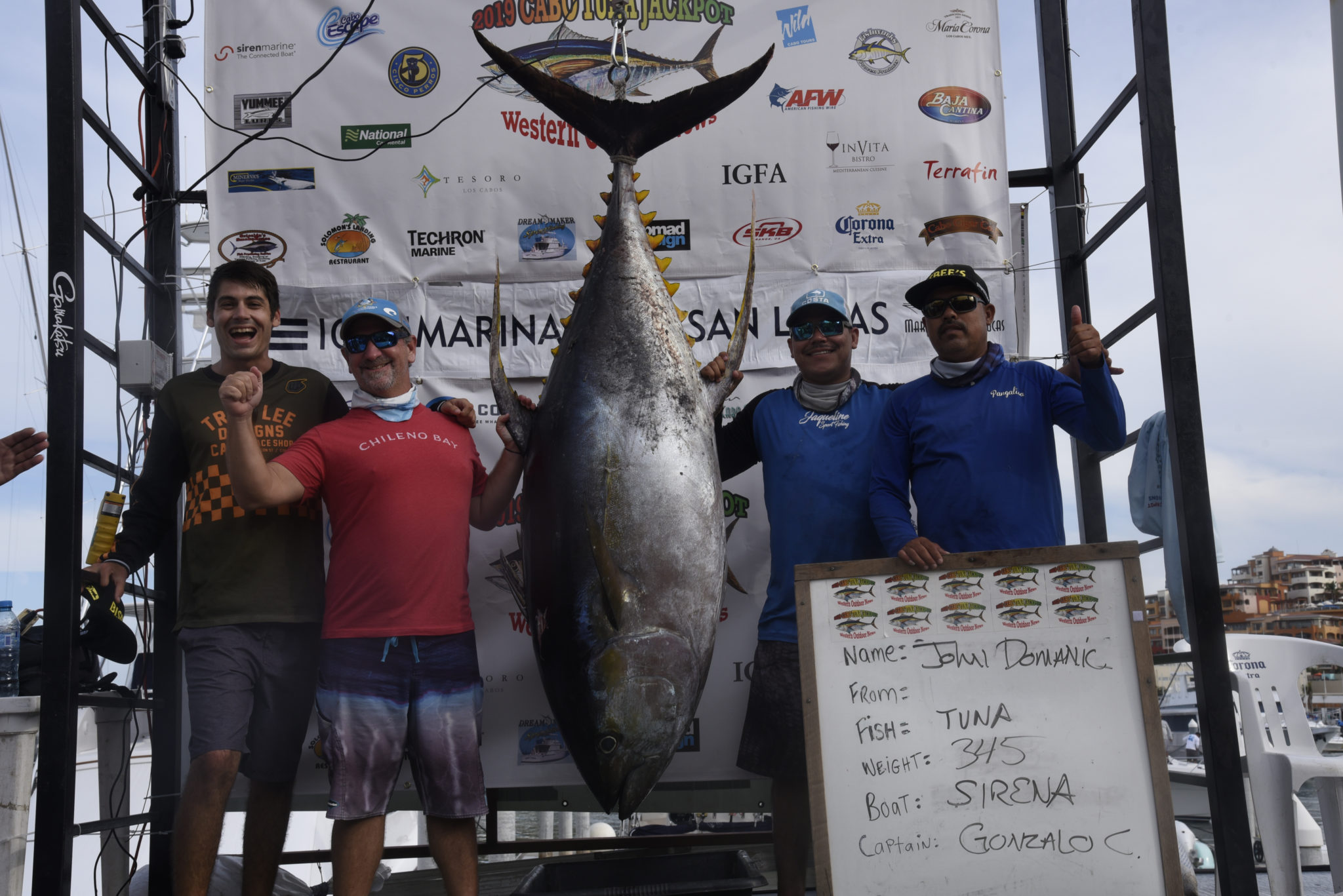 Great fishing and great parties are the norm for this iconic event that hasn't let even hurricanes dampen the proceedings.
While the year 2020 is definitely a challenge, the local government and the tournament organizations have worked together to make the fall tournament season both safe and fun.
What other changes will we see in a few weeks at the 22nd annual WON Cabo Tuna Jackpot? Quite a few.
The big parties along the malecon fronting longtime sponsors Tesoro Resort, Solomon's Restaurant, Capt. Tony's, Baja Cantina and the cruise ship pier just aren't going to happen this year.
Enterprising Tuna Jackpot teams are experienced at making their own fun in Cabo and all your old friends are eager to see you. To help out, every team member will be given two (2) $20 vouchers that can be used at Capt. Tony's, Solomon's and Baja Cantina for everything food and drink except tips.
"While we all love parties and wish we could host them, we are still talking about Cabo San Lucas here," said longtime director Pat McDonell. "Our primary goal is to have a fair and fun tournament and give out a ton of prizes and money and raise money for charity in the process. But this year we have a priority and that is to host a tournament within the government's strict health protocols, not just to protect ourselves but also the fishing crews and people of Cabo.
"The fishing is right on track, with 200-pound tuna showing at the scales to open the month of October, along with massive numbers of 60 to 100 pounders," he added. "A bonus is the dorado are bigger this year, and the wahoo are biting right now."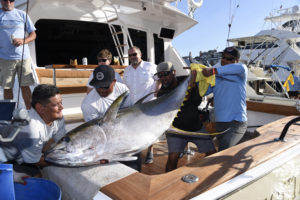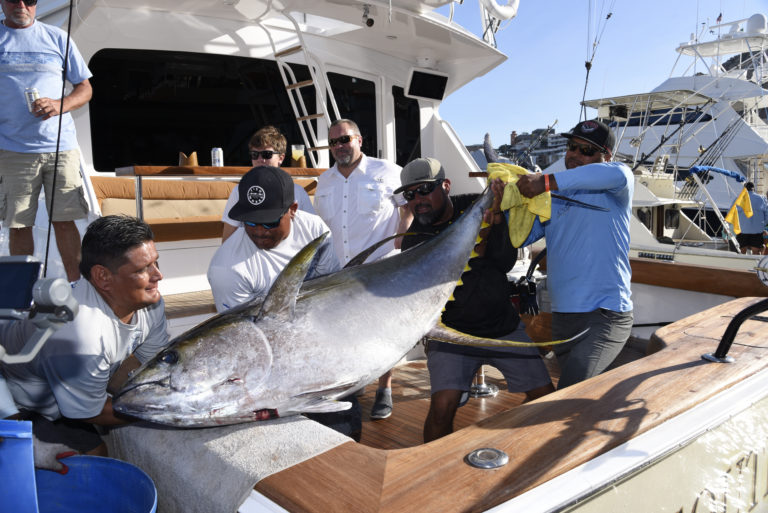 McDonell acknowledged the tournament will be very different from past years, starting with the check-in procedure.
Check-in will held over parts of two days Tuesday and Wednesday at the third floor balcony of the Galati Yacht office, located next to Capt. Tony's.
The Captains Meeting will be on Facebook Live. The pair of usually wild and crowded weigh-ins will be isolated, but able to be viewed on Facebook Live both days 3 p.m. to 6:30 p.m. (All Facebook Live feeds will be on the Los Cabos Tuna Jackpot Facebook page).
Daily updates and photos will also be posted on the WONews.com and WON Facebook streams.
In an exciting addition, CatchStat.com has been added to the coverage (see sidebar). The app keeps track of all the tuna, wahoo and dorado jackpots. Competitors can use CatchStat to enter the tournament and optionals, and for the first time in Los Cabos Tuna Jackpot history, to use a credit card to enter the optionals.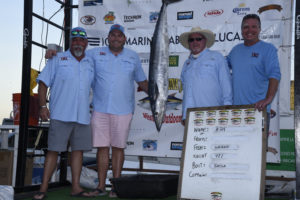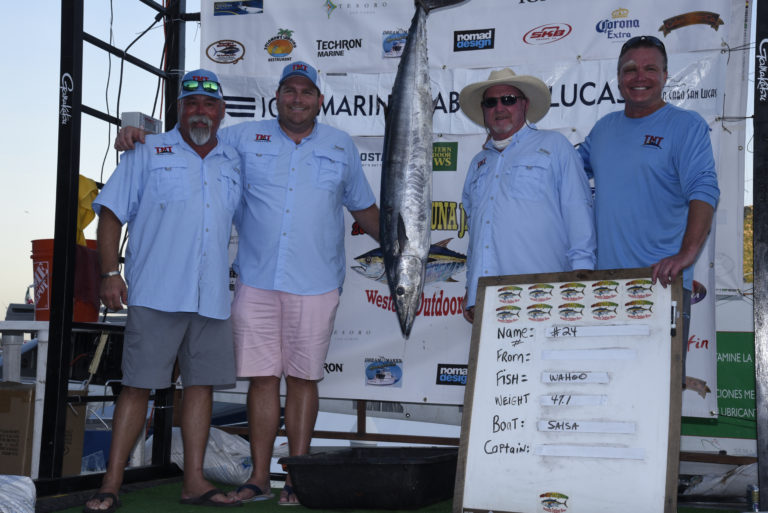 The 2020 Tuna Jackpot all starts at Check-in, and there are essentially two of them, from 1-6 p.m. on Tuesday afternoon and from 1 to 6:30 p.m. Wednesday. Both will be held at the upstairs third floor Galati Yacht office balcony. The building is next to Capt. Tony's and staff members will be at the entrance to the stairway. Place numbers will be handed out.
ONLY ONE TEAM REPRESENTATIVE is allowed upstairs to check-in and must have completed waivers for all team members.
Tuesday's early check-in is from 1 to 4 p.m. for teams with no roster changes. Staff on the balcony will give out team packets, official tourney hats, Gamakatsu dry bag backpacks and hooks, official flags, Berkley ProSpec line, Berkley official tournament shirts, Seaguar fluorocarbon and other sponsors items.
That check-in scenario will be repeated on Wednesday from 1 p.m. to 6:30 or until all teams are registered.
"All the teams can come to the area of the marlin sculpture between Solomon's Landings Restaurant and Capt. Tony's, of course, but only one team member will be allowed to come upstairs, all waiver forms in hand," said McDonell. "We will call out and post numbers, so there will be no need for lines under the hot sun."
Waivers are available for download under the Info tab at CaboTunaJackpot.CatchStat.com. Teams will also be sent the waiver by Lori Twilegar (lori@wonews.com) as part of their confirmation. There will be some extra forms at the entrance to the stairs. Get them filled out early, you must have them!
"There will be masks required at check-in and on all tournament boats and we will do required temperature checks at both check-ins as well. We hope people understand it's for everyone's safety and peace of mind."
While the Friday Fiesta and the Awards Dinner had to be eliminated, the Drawings and Contests will continue to provide competitors and friends a good time. Longtime favorite side contests including Show Us Your Costas, Kingfisher Guess The Winning Weight, National Rental Car Sticker, Fishworks Best Dressed, and the Smiles Grand Raffle will go on. Sign-ups for the contests will be available in the area of Capt. Tony's during the check-ins at tables run by the Smiles Foundation, which will also be hosting a silent auction. This is not an official tournament area, still we ask that masks be worn at all times and distancing be observed.
The Captains Meeting will be broadcast on Facebook Live Wednesday evening at 6 p.m. from the balcony of the Galati Yacht office as check-in winds down. Teams are responsible for listening in because we will be going over some rules, site change updates and we will be open to questions. Just type them in. 6 p.m. sharp if you want to listen and watch live.
There will be a Cabo Escape/Smiles Costa Start Boat charity private charter, with a limit of 100 tickets per day to be sold during check-in hours at tables at or near Capt. Tony's by SmilesInternationalFoundation.org personnel. The cost is $40. The generous Wild Tours folks will host the two-hour charters from 6-8 a.m. out of their beautiful cruise facility, all to benefit Smiles. Be aware the Cabo Escape will depart from the Wild Tours dock across the marina, so plan on a long walk or take a taxi to the malecon area in front of the Breathless Hotel.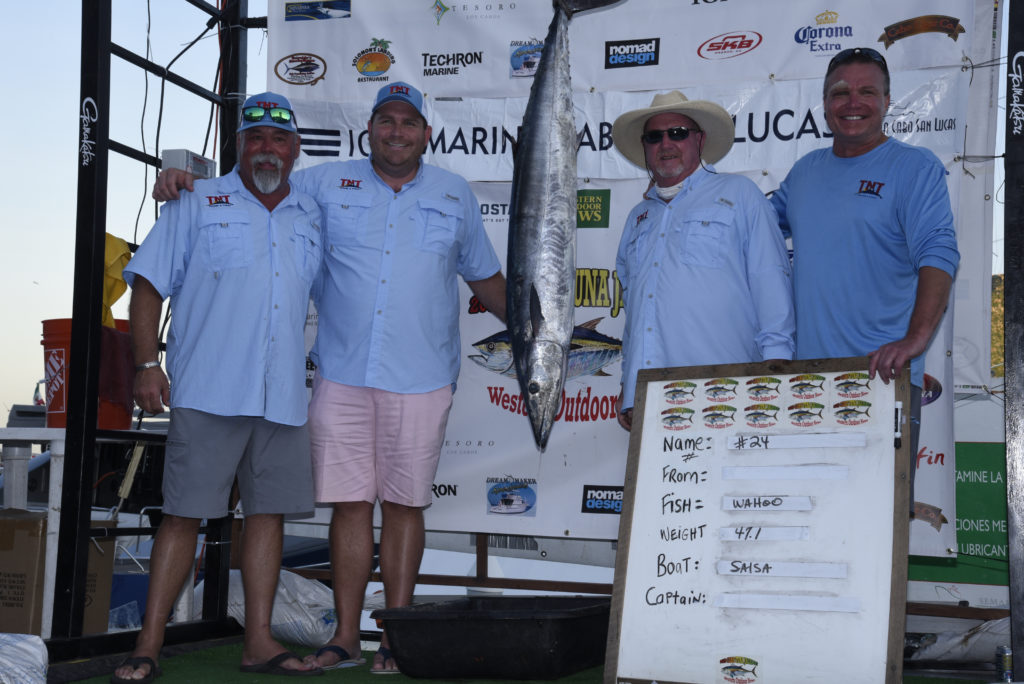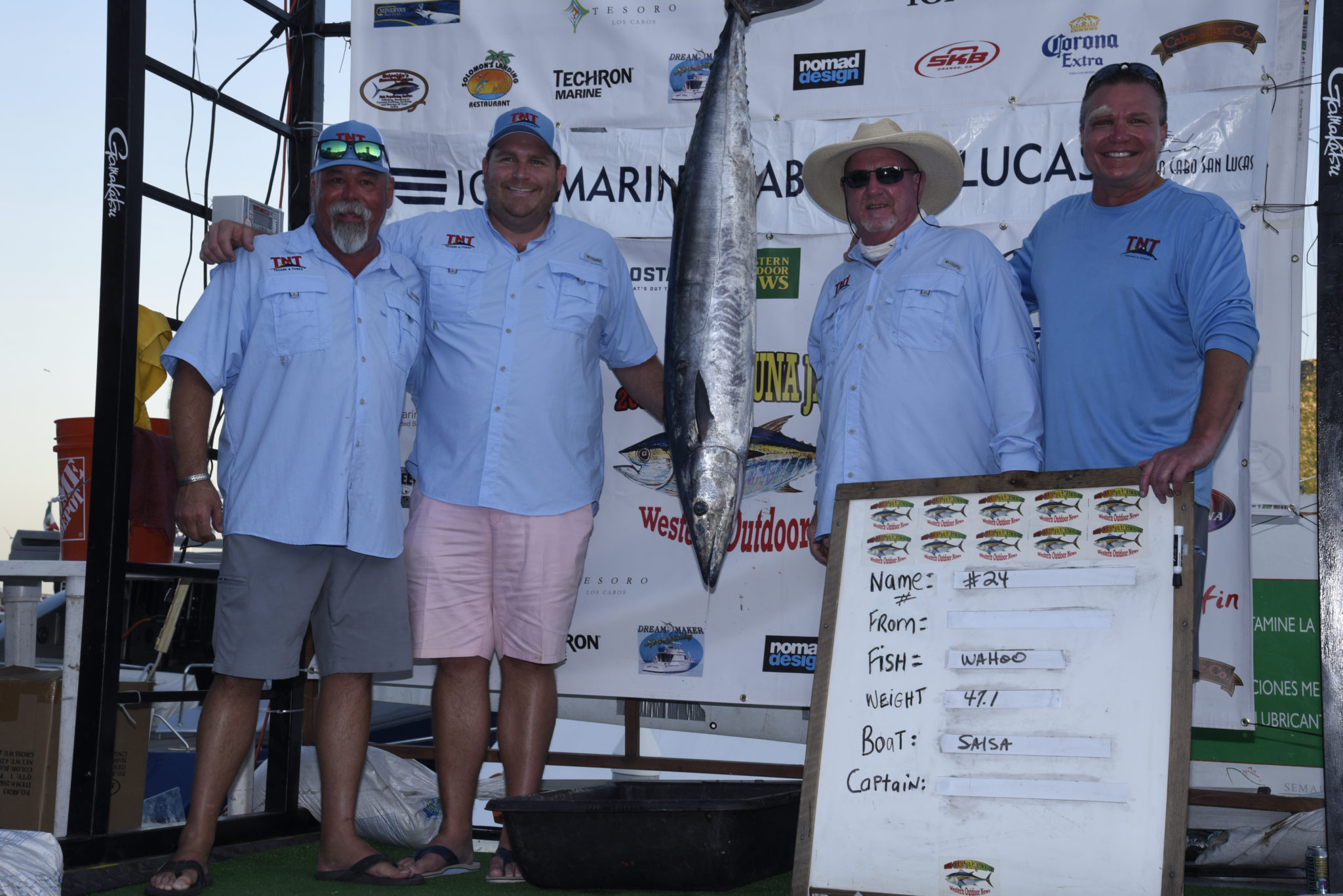 Because official tournament start boats are limited to two tourney personnel and three Mexican officials to shoot off the flare and contact the boats both days, the Pisces Contessa yacht will be the "official" start boat, but teams will still be asked to go by the Cabo Escape to show off their stickers, their team numbers for photos, and say hello to their friends aboard the Wild Tours party boat. And don't forget to Show Us Your Costas!
The Gray Taxidermy Weigh-in will be held at the Pisces' Marina Del Rey marina, fuel dock and weigh station located near the harbor entrance close to the public beach/turnaround. It is a perfect marina site for a weigh-in with plenty of room for weighing fish, ramps, docks, and slips, as well as internet, which will be needed for the 3 to 6:30 p.m. Facebook Live broadcast both days.
"There are a lot of plus sides to this new location — it will be great for teams coming in with fish with plenty of dock room to dock and wait to weigh, and it's right at the harbor entrance so we won't have disputes on the 6 p.m. deadline, said Tournament Director McDonell. "While there can be no crowds watching due to health concerns, the live broadcasts on Facebook will likely be entertaining. We hope the bars in Cabo will be showing it! And your catchstat.com app will provide up-to-the minute weights and scoring."
The other weigh-in alteration is that unless protocols change, only one team member can come up to the weigh-in with the fish brought by the tourney dock staff. After photos, the fish will be brought back to the boat for a full team photo with the fish and a team scoreboard.
"As always, the fish can be donated to a local church, or processed by calling Gricelda's Smokehouse on the radio," said McDonell. "We expect a smoother, and longer weigh-in because of the live broadcast, interviews for it, and the second photo sessions at the boat."
Again, the live feed will be on the Los Cabos Tuna Jackpot Facebook page. Go ahead and like us now!
Because no government agency will allow any kind of large dinner, and photos of teams are even restricted to one photographer at an isolated spot, the photos of teams who won money will be taken with their checks, special championship clothing and carved hook trophies will be conducted on the Galati Yacht balcony in the late afternoon Saturday from 4 to 6 p.m. The winning teams will be notified of their photo session time.
Finally, under the boat capacity protocols for the tourney as of early October, the following is allowed for crew, anglers and guests at the Tuna Jackpot. How you configure your roster and add guests is up to you. Remember that guests cannot fish. Crew members can be on the roster.
–20-24ft: 2 anglers, 2 crew, no guests
–26-30ft: 3 anglers, 2 crew, no guests
–31-55ft: 4 anglers, 2 crew, 1 guest
–56-70ft: 4 anglers, 2 crew, 2 guests
All teams will be given a list of health protocols for the boats at check-in. Passengers are required to wear long sleeve shirts, closed-toe shoes and a mask or buff.
SIDEBAR
Catch Up Quick with CatchStat.com
Tournament Scoring and Lots More
One welcome change to followers of the WON Cabo Tuna Jackpot is the debut of the CatchStat.com tournament application. Not only will CatchStat.com offer live scoring, weights and payouts on the Nov. 5 and 6 tournament days, the website is a tournament admin portal that allows tournament competitors to sign up and manage their jackpot investments.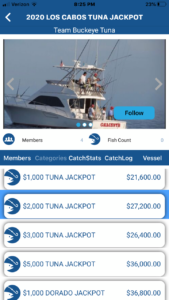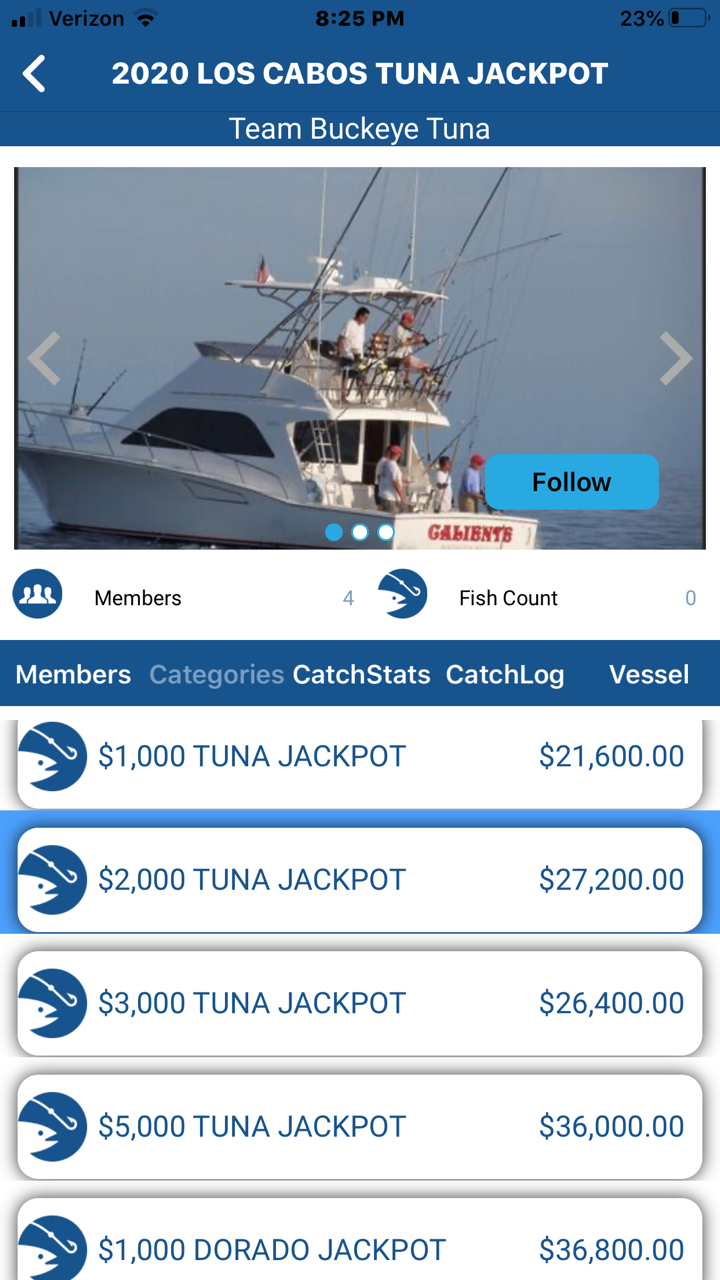 As the changes are made, followers can track how much money is in each of the many (tuna, wahoo, dorado) jackpots and the current number of teams who have opted in.
CatchStat.com is both a mobile-friendly website and dedicated app. And it's free and available to anyone who wants to stay up to date on the 22nd Annual WON Tuna Jackpot.
Go to cabotunajackpot.catchstat.com to sign up. Then download the CatchStat.com app on your phone or other mobile device.
The website page for the tournament offers full functionality. For example, team admins can sign up and then down the line add optional jackpot entries right up to and during the check-in period.
The CatchStat.com app gives quick access to live tournament scoring with profiles of the teams and their jackpot entries. It is easy to see why this application is used by all the major saltwater tournaments.
What CatchStat.com enables:
-You can sign up for the tournament and add optionals with the use of a credit card now or right up to the close of check-in. (Card charges do apply and you can sign up via wiring funds as usual, but if we don't get a wire in (and cleared) on time by 4 p.m. on Nov. 4, you have to use CatchStat and pay via credit card.)
– Add team members or change rosters,
– Plug in your boat picture and info, as well as team member pics.
– See all teams and their info and what optionals they are in and totals in those optionals.
– Provides updated rules, schedule and will offer live scoring during the tourney so your friends, family or you yourself in Cabo can see how the weighin is going, or went, that day.
***
INFORMATION! Be sure to see updates on our Los Cabos Tuna Jackpot Facebook page. For any questions about the tournament signup procedure, contact Lori Twilegar at lori@wonews.com. To contact Tournament Director Pat McDonell about the event itself, email at patm@wonews.com for a prompt response. And be sure to get the latest information on the tourney via our new catchstat.com app on Apple and Android devices and the website www.cabotunajackpot.catchstat.com