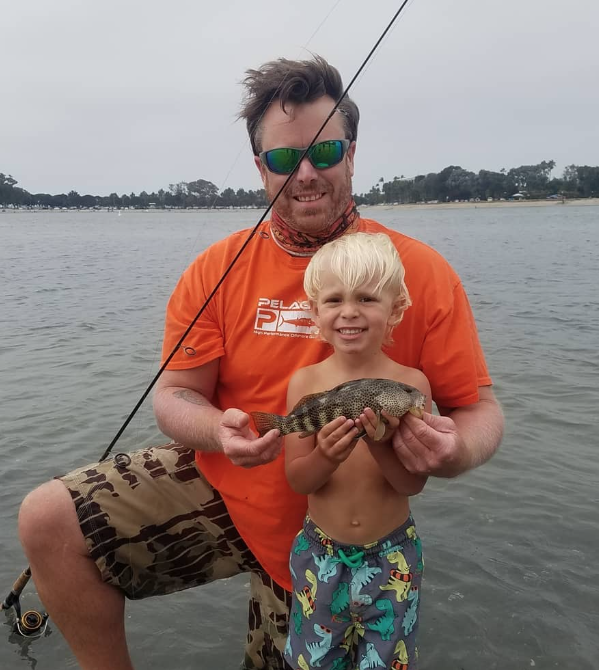 BY MIKE STEVENS
SAN MARCOS – As a 16-year-old in 1993, I chalked up an angling accomplishment I've yet to repeat: fishing a different location every day for a week.  That age offers a perfect storm of factors that rarely come up again – if at all – later in life, that would allow such a feat to happen: I was old enough to drive, I had plenty of time (this particular week was spring break), and I have the bare minimum of adult responsibility to cramp my style.
What I didn't have, was money.
Even back then, the top expense was gas and there was no avoiding that. But it was also cheap, and being split between two or three dudes. Beyond that, some of our lakes had fishing permits for about five bucks a pop, and if an outing called for a tackle shop stop, the total usually fell under $10 (for everyone) for live worms, frozen bait or a half-dozen each of the smallest swimbaits in the bulk-plastics rack. Yes, free fishing technically isn't free, but these are reasonable (and at times, unavoidable) expenses that anyone can scrape together.
We were teenagers, but having options like this in an angler's arsenal also comes in handy for parents, kids, or just someone who likes keeping a rod, reel and basic fishing kit in the trunk for impromptu casts. This rundown is going to feature some specific spots in my own personal three-decade-old hit list, but even if they aren't in your area, chances are your own version is right under your nose.
Ninja Fishing
            The point here is to illustrate free (or nearly free) places to fish, and sometimes those places include grey areas in terms of whether or not fishing there is legal or even allowed. I would never suggest bending the rules and, for example, finding access to community lakes, or even ponds intended of beautifying industrial areas and business parks, wedding venues and so on. I would also never suggest fishing them after business hours, or, maintaining a casual vibe as if you're doing nothing wrong if you are there during the day. Now, I've heard, that in most cases, if you do get caught by security or even an aggressive HOA type, that acting as if you had no idea it was against the rules gets you out of a jam 99 times out of 100.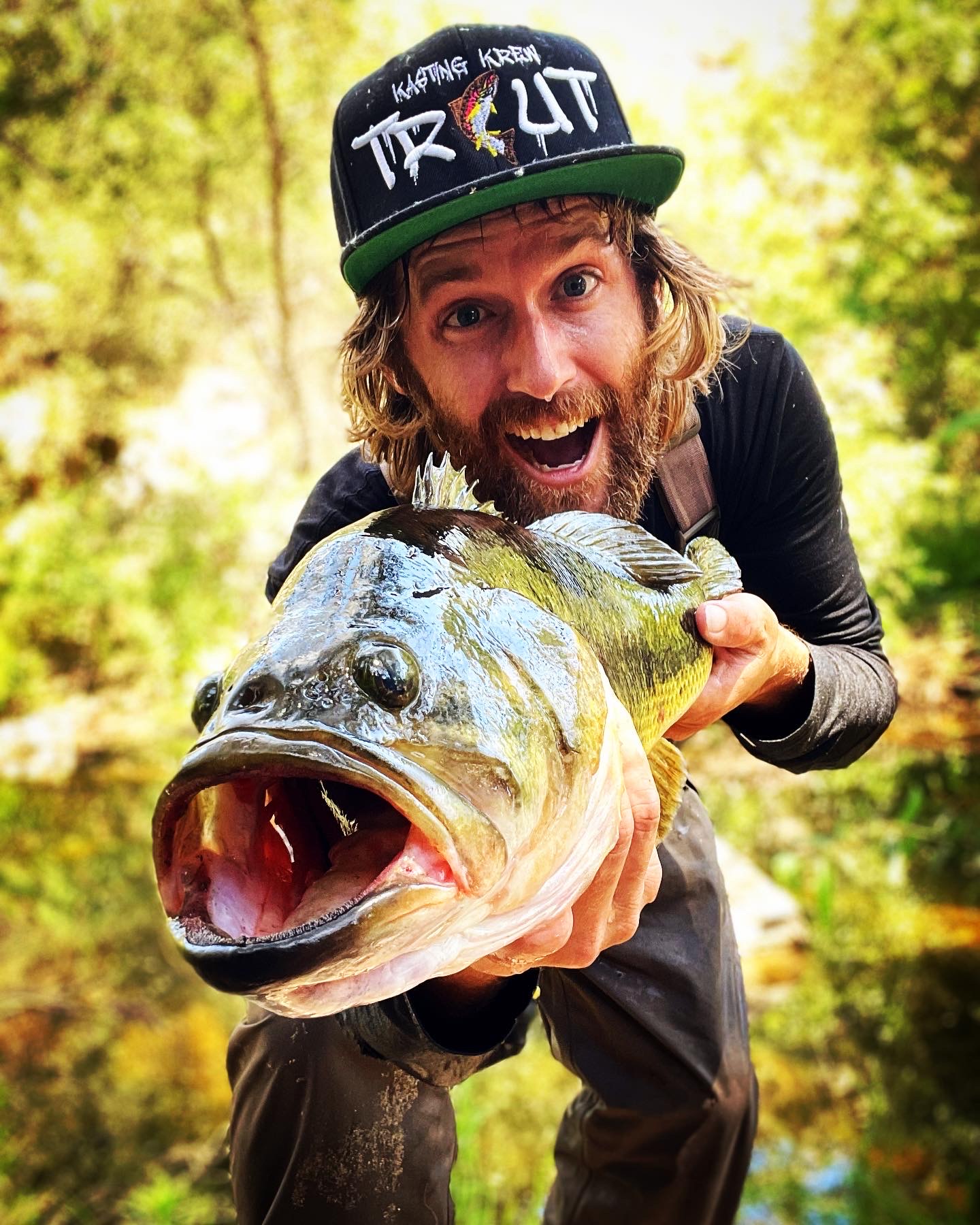 If I ever were in such a situation, I would keep it to one rod and minimal tackle as mobility and, um, stealth can come into play. Lake San Marcos where I live is a good example of a great bass and panfish fishery in the town I live in. You can't fish there unless you're with a resident. I didn't know one, so, I definitely never snuck in there with a buddy after school all the time and once combine with that guy for 96 bass in three hours.
These fisheries are hidden in plain sight all over the state, keep your eyes open and you'll run across a good one eventually. But again, I would never suggest you fish such a pristine place. Heavens no.
Surf fishing
This is the most obvious option for almost anywhere along the West Coast. Chances are, you've already got the gear for it: medium-ish spinning gear and a variety of egg sinkers, swivels or Carolina Keepers and light bait hooks. Bait is free in the form of sand crabs and even mussels. If those aren't available, a pack of Berkley Sandworms will do the trick on the Carolina rig. Speaking of already having the gear, spoons, plastics and jerkbaits will also get bit in the surf. There is a wealth of surf fishing intel on WONews.com, so head on over and search "surf" and it will all land on your lap.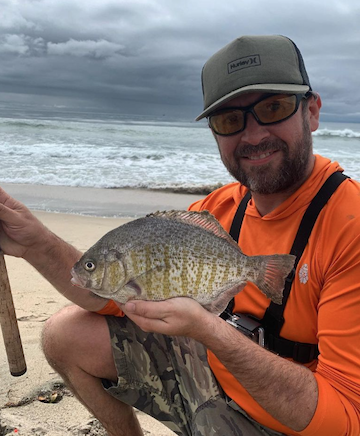 Blue Blotching
            I just made that term up on the drive in today. Let' say it's the western version of "blue lining" which is used a lot more on the east coast in non-drought-stricken states. Blue lining is basically looking for thin blue lines on a map indicating creeks (we're talking other than the more significant ones. Some might not even have a name), finding them and fishing them. Out there, this is almost always a brook trout gig.
I once tried that along Highway 395 in the Owens Valley only to be reminded that in California, the line might be blue on the map even if it's just some wash that only has water in it when it's pouring rain upstream. I have had success in my own version of it, though.
While it can be done with a paper map, blue blotching is better with modern technology. Hop on Google Maps or Google Earth and start poking around looking for "blue blotches" your hometown before moving on to neighboring communities. Pay special attention to canyons near housing tracks that serve as storm drainage and could contain ponds as well as creeks with some measure of water moving through it year-round. Hilly areas almost always have something, just make sure it's not on someone's property. A community lake is one thing, but you don't want to be fishing in someone's backyard.
I also recently discovered another trick that could turn up some gold mines. Wherever you are driving, especially if you're in some hills or even the 'burbs, have your GPS turned on. I have found ponds worth at least a gander while driving to a laundry list of everyday destinations.
Watch the map, spot a blue blotch, pull over, zoom in, zoom out (to see if there are more around), hit satellite view for a real spy's eye view, gauge the risk/reward and fire away.
Bays and Lagoons
Like the surf and any other non-boat saltwater situation, fishing bays and lagoons aren't going to cost you anything either. Personally speaking, most of that went down at the Agua Hedionda Lagoon in Carlsbad where I've gotten into wide open bites on 8-inch calico bass and 10-inch halibut on 2-inch grubs and quality spotted bay bass on 3-inch swimbaits. That lagoon in particular has kicked out monster flatties over the years (just ask the guys at Pacific Coast Bait and Tackle in Oceanside) with many caught on live smelt caught out of the same lagoon. That's just my local example of the type of fishery that can be present at some level in every bay and lagoon on the California Coast.
The other piers
            The pier fishing I am referring to is not the pier fishing that likely came to mind right off the bat. Yes, there is free fishing – you don't even need a license — available on the big public piers up and down the coast, but there is a better option in my opinion. Most of bays and harbors up and down the coast have fishing piers that are exponentially smaller than the monsters jutting from the beach out into open water.
As a teen, I'd hit the one in Oceanside Harbor that's maybe 8 feet off the water and chum up smelt with Saltines, catch them with a Sabiki rig and drop them into a bucket for live bait. I'd catch short halibut and barracuda, spotted bay bass and even bigger smelt on those, and I'd also be a hero for providing everyone on the pier with live bait as there was no shortage of it. Catching smelt in that manner also keeps little kids fired up about being out there, and you'd be hard pressed to find yourself not in range of one of those piers wherever you're at in California.
If you're in the San Diego area, check out the unqiue fishing/dining/drinking opportunity at Fathom Bistro, Bait and Tackle (FathomBistro.com). On that pier in San Diego Bay, you can be fishing just steps away from where you are enjoying craft beer and good eats. Yes, the grub and grog costs money, but you're still fishing for free.
Also, don't sleep on fishing the breakwalls and rock walls and jetty-type situations inside harbors as well as areas around docks