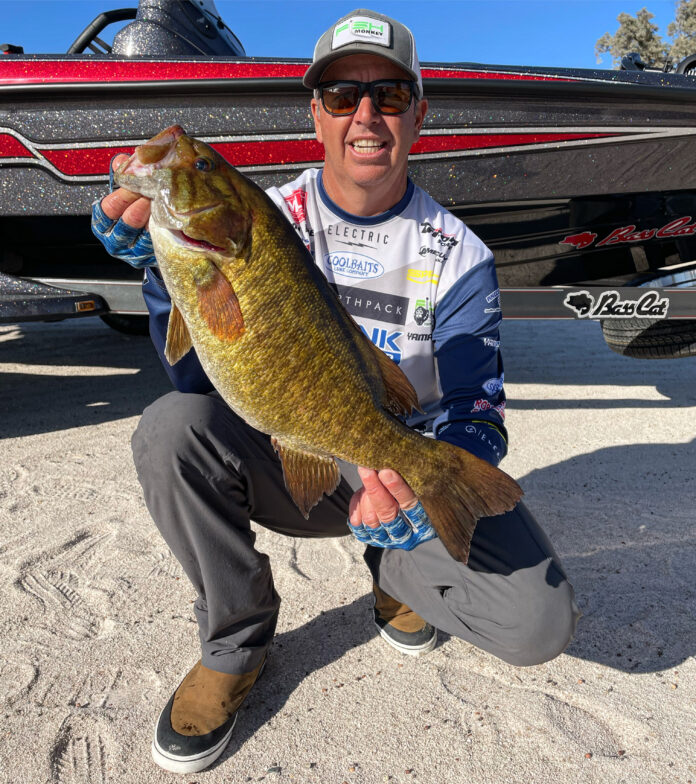 BY TODD KLINE
Special to Western Outdoor News
This year was an all-around awesome year of fishing, with the stars aligning enough for me to pull off winning this year's WON BASS Angler of the Year title.
WON BASS takes us to some of the best fisheries in the West and I love the diversity of the fisheries we go to and the different challenges that each fishery presents us. Looking back at the year, here are five key things that played major roles in me pulling off the AOY in 2022.
1. TOURNAMENT PREP
Tournament prep is and has always been a huge key for me. It starts well in advance of my arrival to the lake. I start researching history on the lake for the particular time of year we are going to be fishing. What are the weights for past events that time of year so I have a general idea of what I am fishing for to be in contention? What has worked for me there in the past and how can I expand on that previous success?
In practice I always try to find a couple of patterns that I can kind of lean on during the tournament. I also try and locate as many potentially productive spots as possible and prioritize on a couple of those that I feel will present the best odds.
There are many variables that come into play in our sport and it's my job to eliminate as many of those variables that I can control. Work ethic is very important to me and it pays off in the long run, more often than not.
2. MINDSET
Mindset plays a major factor in tournament fishing. Fortunately for me, I was a competitive surfer for many years, and during that time, I read a book titled The Psychology of Winning. It taught me how important your thoughts truly are with everything we do in life, but especially in competition. The mind is incredibly powerful and it can either help you to succeed or it can take you the other way if you let it.
Pay attention to who you hang out with as well. You will see that some guys are just always negative or will always find an excuse as to why they did not do well. AVOID THEM! You are only as good as the people you surround yourself with. There are a lot of guys that lose it before the tournament director even calls the angler's boat number.
My theory is that you do everything you can to put yourself in a position to win, and that starts way before you arrive at the lake. POSITIVE, POSITIVE, POSITIVE, THOUGHTS. Do more than the other guys and in the end, you gave it your all. That's all you can do!
3. THE COOLBAITS UNDERSPIN
The Coolbaits underspin is one of my favorite baits to throw for all bass species at just about all times of the year. Whether it's slow rolling it for deeper fish or fishing it faster for more aggressive fish, it straight catches them more often than not. I think some guys look at this bait as a smaller bait and don't realize the potential this bait presents for big fish.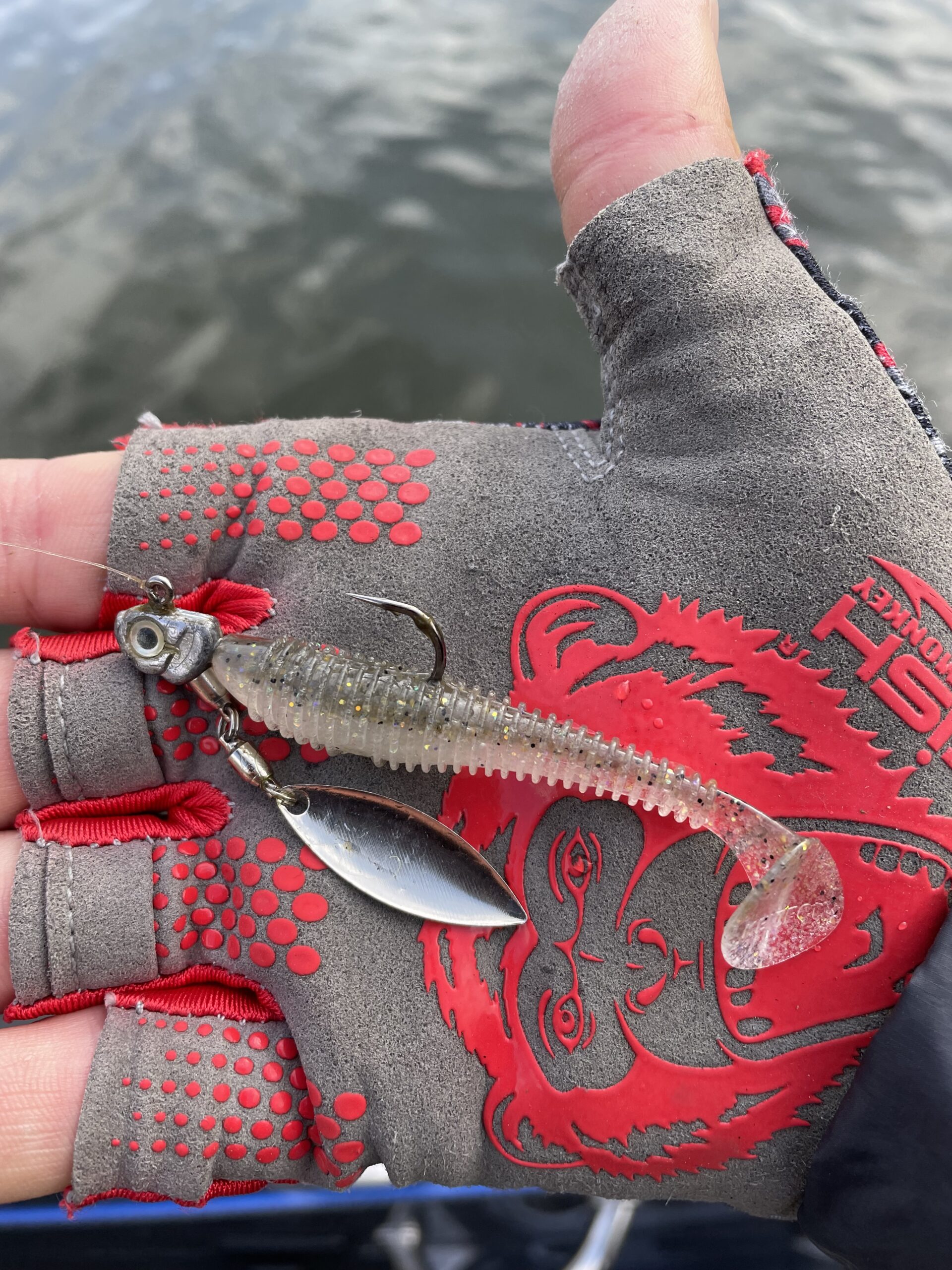 This bait played a large role for me throughout the year. I worked with Okuma to produce a rod that is built particularly for this bait – it is the Okuma Reflexion rod, which is a 7'6" medium light stick.
This rod is also excellent for throwing the SPRO Phat Fly and the Yamamoto Thin Senko, which were also baits I used quite a bit this year. It has a pretty fast tip but then shuts off quickly enough so you can move the fish if you have to, but it is ideal for that 5- or 6-pound test setup.
4. THE DROP-SHOT
The drop-shot is another major technique that helped me a lot throughout the year. Roboworm is generally my go-to in most applications, but when specifically targeting the smallmouth, I do like to mix in the SPRO CJ Smasher worm, too.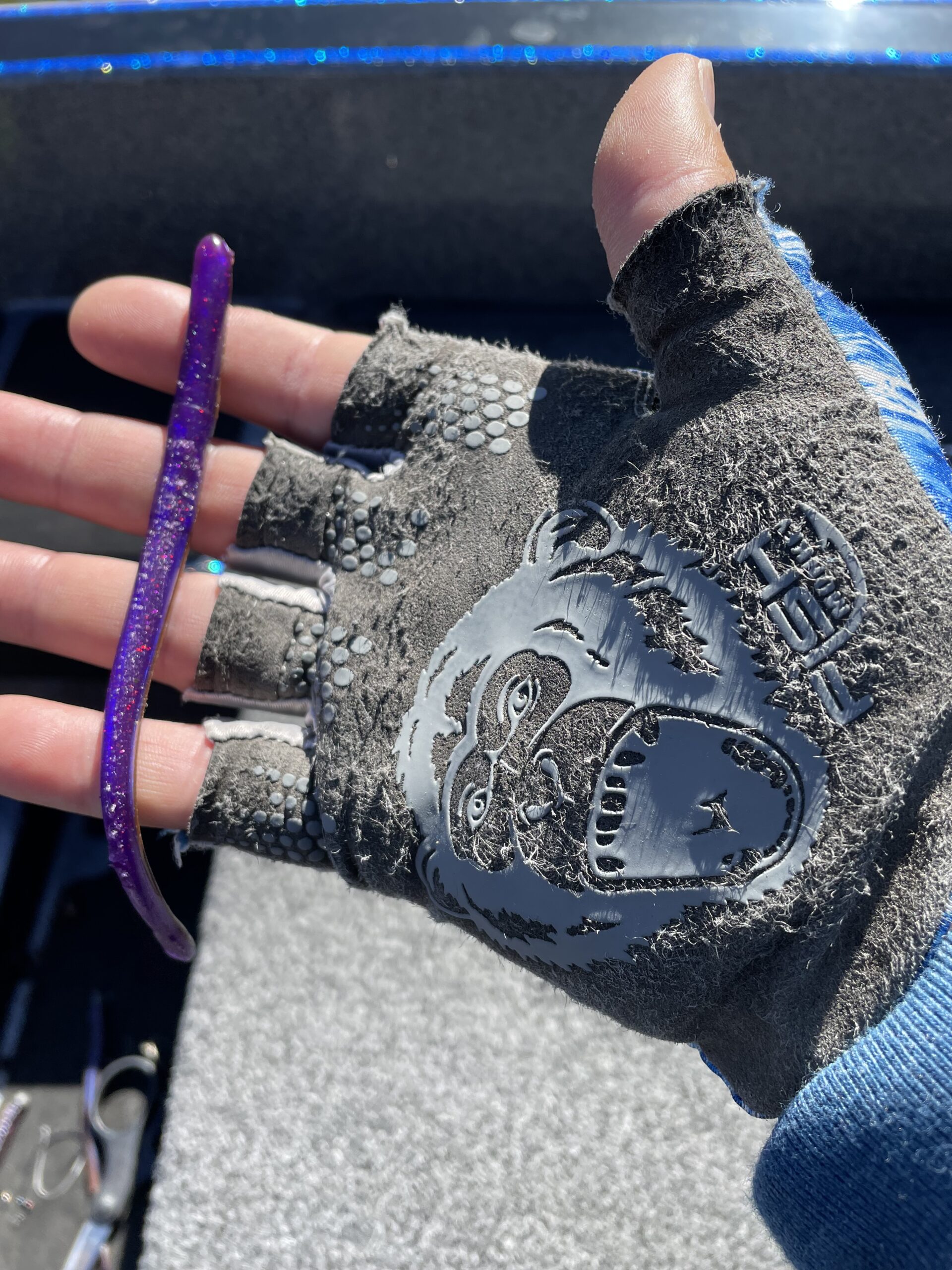 Once again, I think that many guys look at the drop-shot as more of a "numbers" bait and not so much a big fish bait. But those anglers who have been fishing these fisheries for a while know that's not the case.
I do recommend that in practice you pay attention to when and how they are biting. Do they want it just on a slow drag, shakes aggressively in place, etc.? Pay attention to all of the subtleties. They matter.
5. LOWRANCE ACTIVE TARGET
Lowrance Active Target is one of the best tools available to increase your fishing success. Whether you are fishing a grassline, outside structure, suspended fish, etc., Active Target allows you to make the perfect presentation and cast at fish you would have never cast at before based on them being suspended in the middle of the water column.
I utilized my Active Target at every tournament to some capacity, and particularly so at this year's U.S. Open at Mohave.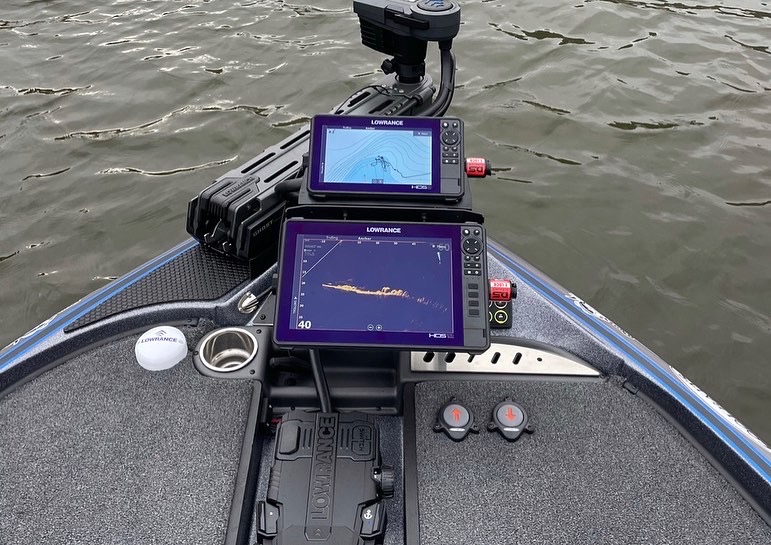 I would like to say thank you to a few of my friends who let me stay at their houses this tournament season. Big thanks to Roboert Faeborg, Tony Lain and Blaine Christenson for the hospi- tality. Thank you to WON BASS for your support of bass fishing. Thank you to LifeSource Water Systems and Power-Pole and Daiwa for the killer AOY prize package. Thank you to all of my sponsors: Okuma, Scosche, IGLOO, Sterling Building Group, Grundens, EARTHPACK, Electric Sunglasses, Frank Toyota, Coolbaits, SPRO, Voticity, Fish Monkey, Next Gen Lithium, Roboworm, Yamamo- to Baits, Triton Boats, Mercury, Anglers Marine, Lowrance, Power-Pole for the epic products and the support. THANK YOU!
---
Todd Kline wins WON Bass Angler of the Year 2022
The season-long WON BASS Angler of the Year race, which earned the angler with the highest total points after the Arizona Open at Lake Havasu, the California Open at Clear Lake and the U.S. Open at Mohave, a prize pack worth $10,000 provided Power-Pole, LifeSource Water Systems, Daiwa and Lowrance, was finalized.
In the end, it was San Clemente, Calif. pro Todd Kline who claimed the AOY Title with 741 points with his strong 10th place showing at Mohave. At the awards ceremony for the U.S. Open, Kline was ecstatic. "I wouldn't have dreamed of being able to be here right now fishing against the anglers I have all year," he said.  "I want to thank my family and my sponsors for the support and for WON BASS for giving us this opportunity. I am so happy right now."
Second place in the AOY standings went to Lake Havasu City, Ariz. pro Justin Kerr with 734 points, while in third place was Brian Grier of Hollister, Calif. with 727 points. Sean Coffey of Mesa, Ariz. finished fourth with 726 points, followed by Rancho Santa Margarita, Calif. pro Kyle Grover, who rounded out the top five in AOY standings with 716 points.
In the AAA Division, the 2022 AOY title went to Kevin Smith of Phoenix, Ariz. with 701 points. The rest of the top five were second place Dylan Watson, Hayward, Calif. – 676 points; third place, Ty Crofts of Cedar City, Utah. – 668 points; fourth place was Darren Wilson of Las Vegas, Nev. – 654 points, and fifth place Jeff Stuart, also of Las Vegas – 643 points.