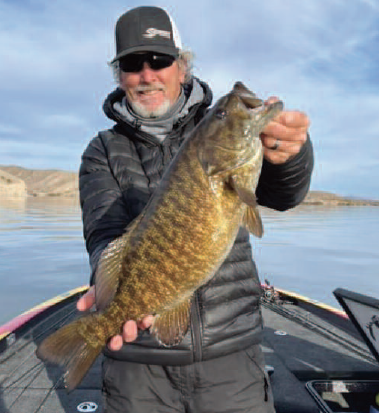 BY MIKE STEVENS
SAN CLEMENTE – A write-up covering tips for being a productive and respectful co-angler was somewhat of a last-minute addition to this WON BASS special section, and the approach taken in putting it together – also in last-minute fashion – was as unconventional as it was efficient.
I was just going to interview some pros, jot down their takes and throw them into the sifter to track down the common denominators. I did that at some level and got some intel for this that way, but WON BASS Tournament Director Billy Egan mentioned a video made by WON BASS Pro Ken Whalen five years ago that made some good points. I found the video, and quickly realized that it made a ton of great points in quick, digestible fashion, and that ended up being the source for the overwhelming bulk of this article.
As it turns out, Whalen was a AAA angler for a decade before he moved to the front seat to compete as a pro, so he's an ideal source for advice on how to make the most of your co-angler experience. Putting these tips into play will not only create a more pleasant experience on the water, but in the shared-weight format used on the WON BASS trail, they can also lead to big paydays for both of you.
This is a boiled down version of Whalen's 13-minute video illustrating the basics of each piece of advice, and while they're crucial for first-time AAA anglers, even veteran backseaters can benefit from these tips. You'll notice a lot of them are based simply on communication.
Always be on time
This should be a no-brainer, but in the few WON BASS events I have covered, I could tell by the grumbling that it is absolutely an issue. When the pro gives you a time, that's the time. In fact, showing up early is an even better move. With a triple-digit number of boats in the field, some pros really like getting on the water early to eliminate the need to work through congestion at the ramp and staging area.
Only bring enough rods and tackle for the day
            Easy right? The thing is, the pro might be the one who decides what is enough. Talk to the pro and he will likely tell you exactly what to bring based on conditions and the areas he knows he's going to target. It's usually 5 to 7 rods, and the last thing you want is a duffle bag full of stuff that can get in the way.
Rigging requests
If a pro asks you to bring a rod rigged a certain way, it's likely because he has a bait that's been working for him, and he wants you to take advantage of it. In the shared-weight format, he wants you to do well for obvious reasons.
Communication biggies
The reason for the importance of communication between AAA and pro can range from things that will help put together the heaviest bags to special needs of either angler to preferences on just about anything on down to potential pet peeves. Ask the pro ahead of time how he wants you to net fish, because each pro can differ on that. Let him know ahead of time what kind of seat you prefer as he may have options on hand, and he'll want to set it up ahead of time. Ask about rules on his boat. Use of tobacco products tend to be a polarizing issue, if it applies to you, but whatever it is, let each pro let you know how things are done on his boat act accordingly.
Also, let the pro know beforehand if you have any special needs or limitations so he doesn't overestimate your quickness getting to the net or underestimate your hearing, for example.
Do you own research
Past experience, conversations with local anglers or otherwise leading up to the tourney or even social media nuggets of intel can also be beneficial for the AAA and pro when brought to the table.
Bring
You own sunscreen, hat, sunglasses, snacks, drinks and fishing license. Make sure the license is correct for the fishery you're on, because authorities will check for them during a tournament and if you get a ticket, your bag for that day can be disqualified. It definitely has happened in the past.
Don't bring
Huge bottles of water, Gatorade, etc. Smaller bottles are better because they don't take up a ton of space in coolers and leave more room for lunch and other stuff. Also, don't bring dye for lures because they can stain. If you bring dye pens, don't use a any surface of the boat as the backdrop, instead, do it on a tackle box or something else of yours that will keep it off the carpet.
Be ready to move
When a pro says it's time to move to a new spot, be ready to go when he sits down. Reel your bait in, put your vest on, strap down rods and get set to jet. Better yet, be the first to sit down (before the pro) and the last to stand up (as in, let him drop the trolling motor and start fishing before you make a cast). Time is money.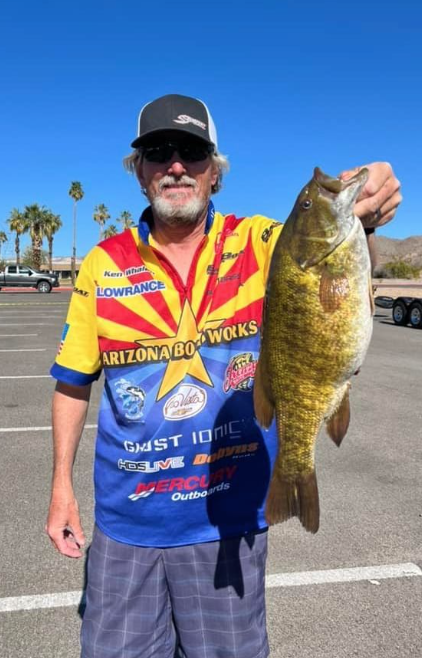 Four eyes is better than two
When moving from spot to spot, keep an eye out for hazards, debris, reefs or anything else in the water especially when you're on plane. If you see something, a simple arm tap and a point does the trick.
Limit your livewell visits
If fish are in there, don't open the livewell all day just to look at them. Fish have jumped out in the past, and that can be very bad.  The pro might ask you to "check the fish" for various reasons at which point, have at it.
Be mindful of the pro's casting
If you're moving around behind him, don't be in the way of his backcast because can get hooked, cause a backlash and other time-sapping issues, so always be aware. Also, never cast over or in front of a pro unless he wants you to, and let him tell you as much. Never assume.
Never step on seats
Use the center steps to get to the back deck, and don't even put your knee on seats to reach into compartments or otherwise. That stuff can damage upholstery and result in a very quiet rest of the day.
Leave no trace
Leave the boat like you found it, better yet, cleaner than how you found it. A pro doesn't want to deal with your melted M&Ms or granola bar wrappers at the end of a long day.
Fish hard
Don't stop working until you have to. Make a ton of casts and take advantage of the Law of Averages.
Connect to the next pro ASAP
As soon as you get his name, reach out and get the communication ball rolling. Pros don't like waiting until late at night to arrange next day's meetup and itinerary, so it's best to get it out of the way right off the bat. Also, try and ride to the lake with your pro that morning.
Clear the hard drive
Never tell your pros over the next couple days what you caught the day before, or where you were fishing. You don't want to be in that position where you're fishing with your new pro where you were yesterday. It does happen organically from time to time, so when ti does let the pros work it out.