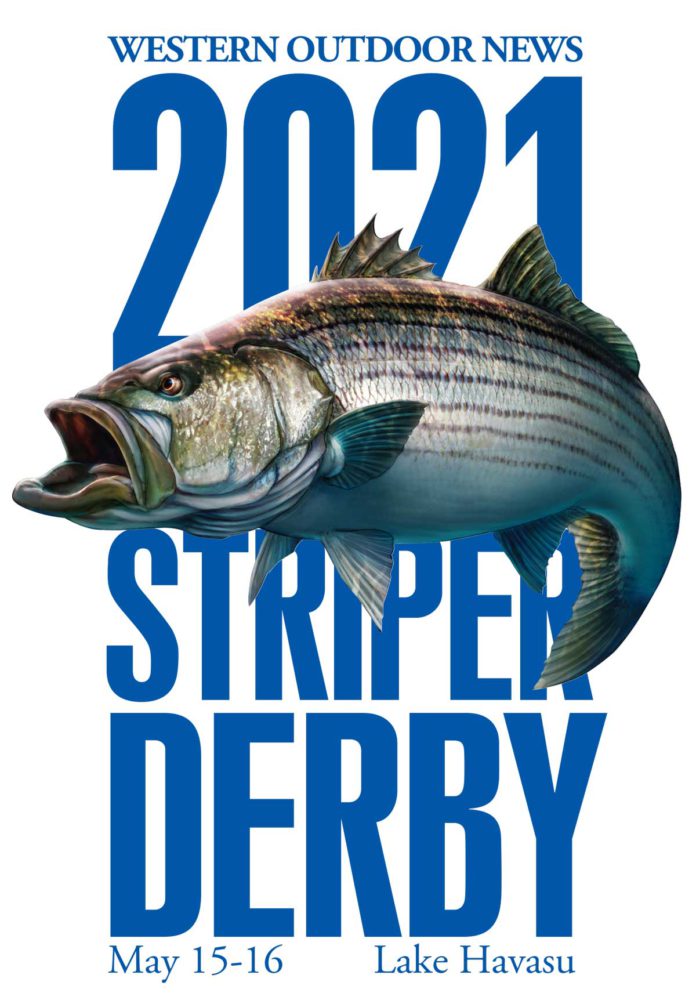 BY MIKE STEVENS
LAKE HAVASU CITY, Ariz – All things considered, it took a series of small miracles to pull off the WON Lake Havasu Striper Derby in a question-mark-filled 2020. It was pushed from it's historical date back into late June, and while that made fishing a little tougher and conditions a lot hotter, it went off without a hitch and everyone had a great time. That being said, the attitude among most anglers was along the lines of, "I'm glad we could have the derby at all, and it was fun, but I'm ready for it to return to May."
Well, great news, the 39th-annual Lake Havasu Striper Derby has returned to spring and is scheduled for May 14-16, 2021. The key elements that have made this one of WON's most-popular and longest-running events will also still be there along with whatever upgrades WON Tournament Director Billy Egan can cook up between now and then!
The Grand Raffle prize will once again be a Klamath 16 EXW paired with a Suzuki 40 HP motor and trailer. That will be on display at Anderson Toyota in Lake Havasu City which also will serve as the location of the team check-in, BBQ and goodie-bag pick-up spot on Friday as well as well as the awards ceremony Sunday afternoon. Weigh-ins Saturday and Sunday will still be held near the docks at London Bridge Resort.
Last year in June, it we very clear when talking to locals that not only did things not slow down out there as far as visitors, but it was ramped up. A local waitress told WON staffers having dinner that, "Weekdays have been like weekends, and every weekend seems like a holiday weekend." Lake Havasu City was very much serving as an escape for Californians looking to relax and tune out (as much as possible) to everything that was going on. This year in May, Derby competitors as well as friends and family should expect a "return to normalcy" vibe to go along with a great shot at ideal weather.
The entry fee is $175 per team and it includes your basic entry and chance to win the boat, trophies and many other tackle prizes, including your Striper Derby hat and T-shirts for both team members. But most people enter the great options, which are $40 each day for the the blind bogeys. The General Big Fish Option is $20 per team and goes into the pool to be paid out to the five biggest stripers caught during the tournament based on 1st (35%), 2nd (20%) 3rd (20%) 4th (15%) 5th (10%). So for only $275 your team is "ALL IN."
For more information, full rules and registration, click here:  WON Lake Havasu Striper Derby