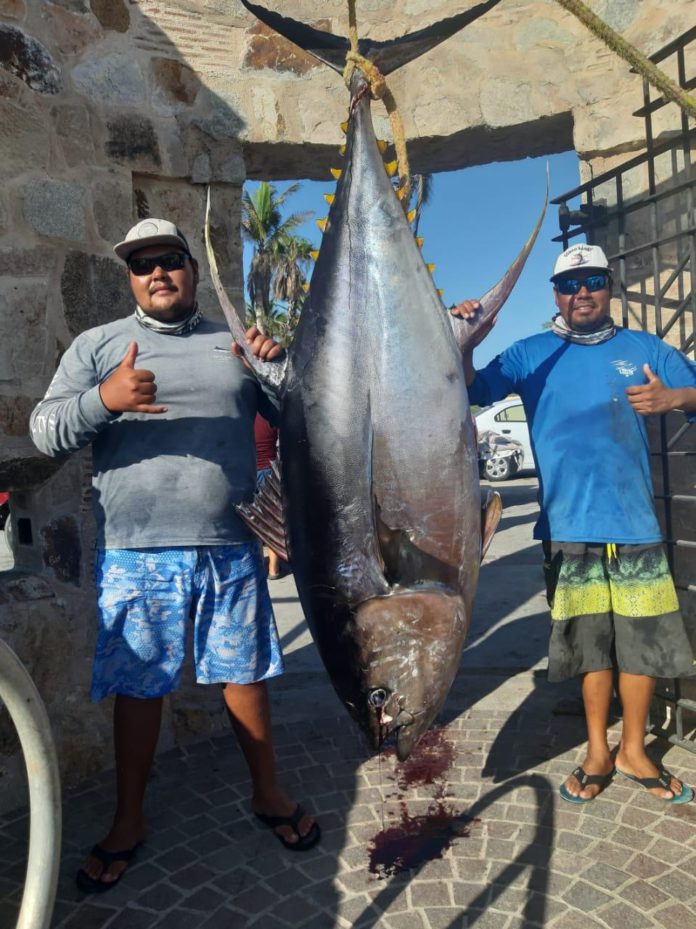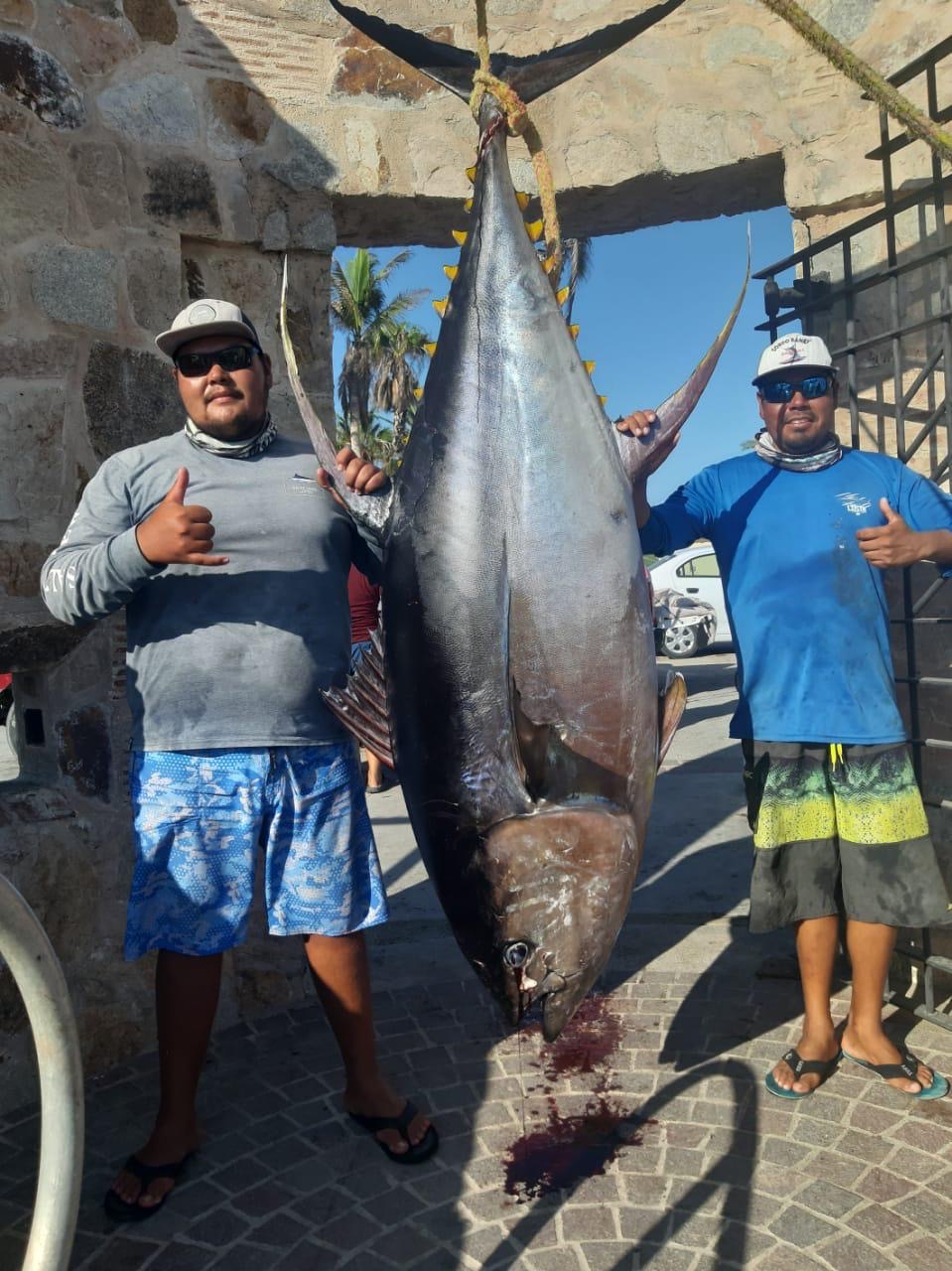 We are headed back to Cabo on Nov. 4-7, 2020
BY PAT McDONELL
Director, Cabo Tuna Jackpot
We are set for another great year in Cabo, for the 22nd Los Cabos Tuna Jackpot Nov. 4-7 which last year attracted 154 teams and paid out $1,016,700 to eight teams, including two teams that won over $300,000. Team Sirena was our champion with a first day 345 pounder and cashed in $420,0235, a record payout, and Team Southern Comfort pocketed $356,400 for its 248 pounder the second day.
As we get closer, and we are in countdown mode now, we are working to create new sites for the tourney, and we think we have a great plan. This year due to COVID-19 and health protocols the marina walkway called the malecon cannot be used for any events with large gatherings, thus the changes. That said, we hope to have the check-in at the Tesoro Pool patio, the weigh-ins at the cruise pier (lots of boat slips and easy access for teams) and the awards on Friday after weigh-in at the Wild Tours terminal, 7:30-9:30, in a fun and festive cocktail format. No sit-down dinner can be held, at least at this point. If we are permitted to have a sit-down gala Saturday dinner at our usual cruise ship pier facility on Saturday, the Friday Fiesta will still be held.
We are expecting over 100 teams this year, and the boats all remain chartered.
"People are eager to have fun and forget about the pandemic," said Grace Cote of Dreammaker Charters and Gricelda's Smokehouse. "Everyone wants to fish the tournament."
Check out our new tournament hub, CaboTunaJackpot.CatchStat.com. Once there you can sign up for the tournament and the optional jackpots via credit card, view our schedule, enter your team information, and see what teams are entered and how many teams are in each optional. There's also an accompanying app, CatchStat.com, and if you follow the tournament on the app and activate notifications, you will receive tournament news as it is released.
Another change, to reduce crowding, only one member of a team will be allowed to check-in, and that person is responsible for providing signed waivers for the rest of the team. That one person will be given the team packet with flag, team number and raffle tickets. We haven't forgotten the swag, all the tournament goodies will also be provided including the official tournaments hats, Gamakatsu dry bag backpacks and hook packs, as well as cool Berkley PRO SPEC blue official event shirts.
Check-in is also the place to sign up for the Cabo Escape charters, the Grand Raffle tickets, the Kingfisher Guess the Weight Contest, and we will also have the usual Show Us Your Costas contest, National Sticker contest, and Fishworks Best Dressed contest.
Printable waiver forms are available at CaboTunaJackpot.CatchStat.com. All team members must sign them and bring them to check-in for the team.
Rule change: Very important. At this time, mid-September, health authorities are enforcing capacity limits determined by boat length. They are reflected in the 2020 rules. This is how it shakes out for OUR event. We know it will affect some teams on smaller boats. If the situation changes, our CaboTunaJackpot.CatchStat.com website will be updated.
20-24-feet: 2 anglers, 2 crew, no guests.
26-30 feet: 3 anglers, 2 crew, no guests
31-55- feet: 4 anglers, 2 crew, 1 guest
56-70 feet: 4 anglers, 2 crew, 2 guests
It will be hard to beat last year when the dust settled from two days of weigh-ins, 10 yellowfin over 200 pounds had been weighed in, topped by a 345 pounder the first day, third biggest in the history of the event.  One team, on the Outcast, snapped up $80,000 for catching a 21.4-pound dorado, and two teams, Pendejadas and the TNT Texans on the Spicy Tuna, each won $40,000 for their biggest wahoo each day.
Please join us. Go to CaboTunaJackpot.CatchStat.com for details and watch for updates. Be sure to download the CatchStat.com app, sign in and get full access to tourney news, boat/team listings and the current optionals. Plus, you will get notifications of any news on the event, critical for this year.
For any questions about the tournament signup procedure, contact Lori Twilegar at  lori@wonews.com. To contact Tournament Director Pat McDonell about the event itself, email at patm@wonews.com for a prompt response.