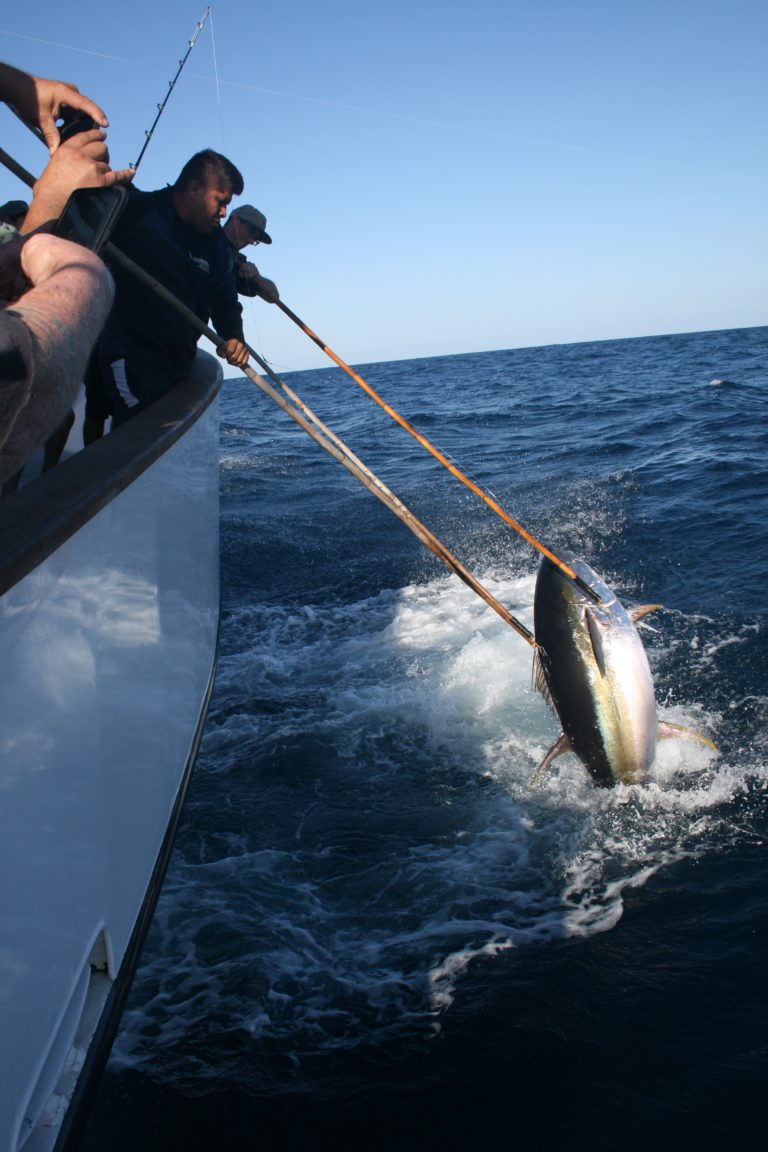 PUERTO VALLARTA, Mexico – Is hunting cow yellowfin on your wish list? There's no easier, more convenient way to do it than to jump aboard WON's Feb. 25-March 1 3.5-day charter aboard the Apollo out of Puerto Vallarta. This year's trip will be hosted by talented and enthusiastic angler Rachel Von Fleck.
As Baja reporter Pat McDonell put the prospects, "Every bait is a potential 200-plus-pound fish." The photos McDonell took of last year's trip show that's no exaggeration.
The Apollo's captain and crew keep things simple for this fly-in, fly-back trip (airfare not included). You'll be tempted to come in early or stay late to enjoy beautiful Puerto Vallarta, an authentically Mexican coastal city. Tackle is included, and during last year's WON charter there were top-notch rods and Makaira reels, rigged and ready. About all you'll need, McDonell said, are 100- and 130-pound fluorocarbon and 6/0 and 7/0 big game circle hooks.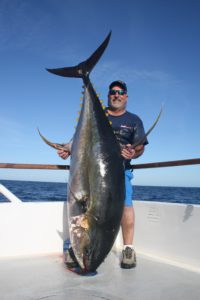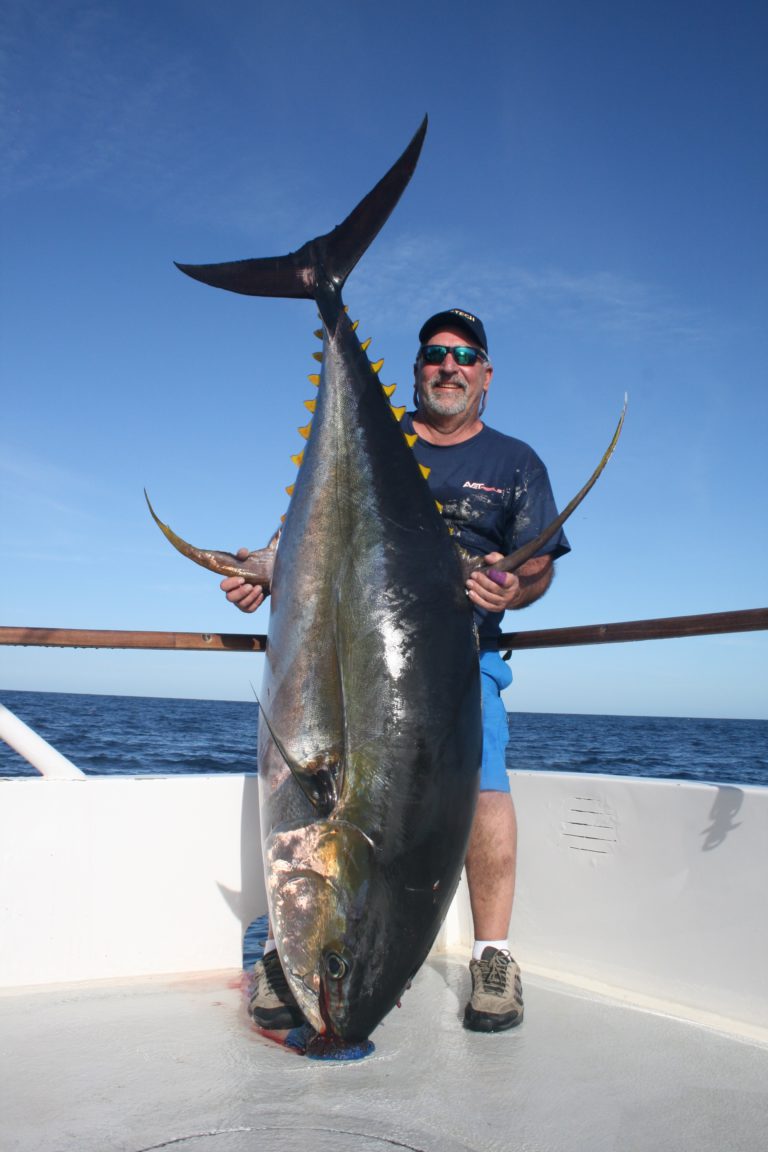 The charter is limited to 12 guests and WON representative Von Fleck, who will be shooting photos and taking notes for a feature story to follow. The trip price is $1,458 per angler, and that includes all meals and non-alcoholic beverages. As an added value, fish processing is included.
Anglers who sign up will meet the Apollo at Puerto Vallarta Marina, a short taxi ride from the airport. There are many hotels and fine restaurants in the area.
Departure is Feb. 25 at 6 p.m. The trip is scheduled to return March 1 at 8:30 p.m.
Sign-up online or call Lori or Michelle at 949-366-0827!
Editor's note – The Apollo P.V. Trip sold out quickly but two more Puerto Vallarta trips will be announced here on WONews.com very soon!