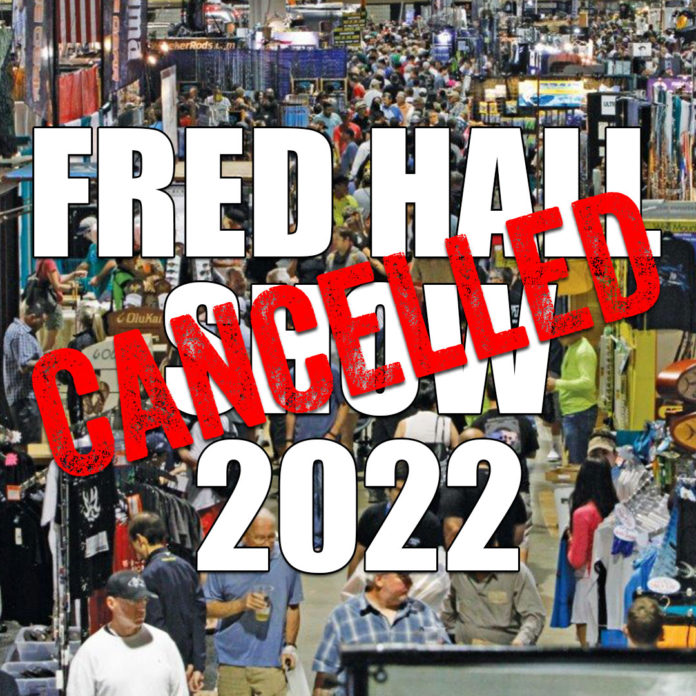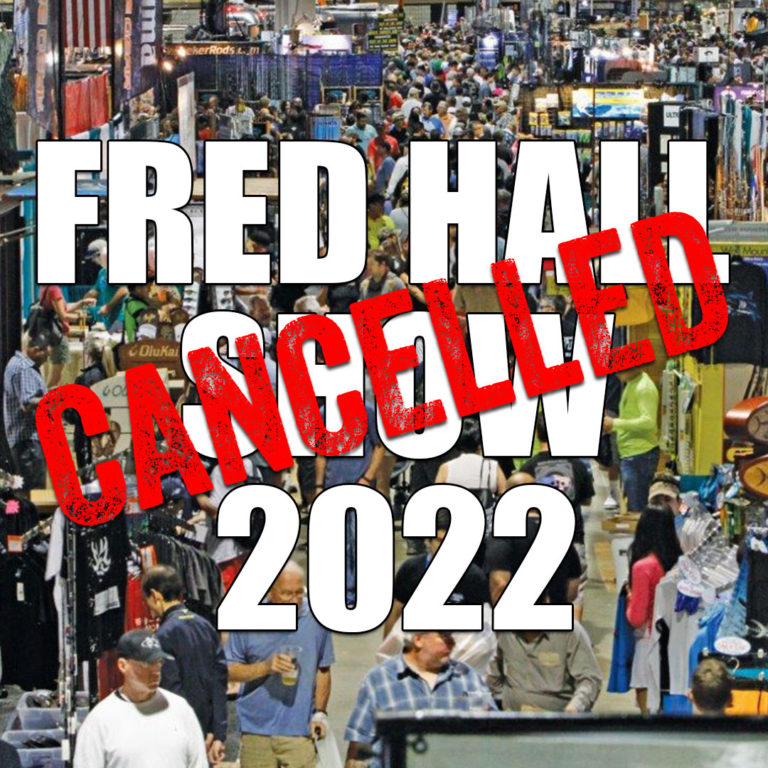 [buzzsprout episode='10134111′ player='true']BY BLAKE WARREN
Update (Feb.  25, 2022, 1:30 p.m.)
In an interestingly timed press release, the Pacific Coast Sportfishing Show has announced the dates of their 2023 show, taking place March 2-5th, 2023. This is causing some speculation in the outdoors community, considering the first week of March has historically been held by the Fred Hall Shows.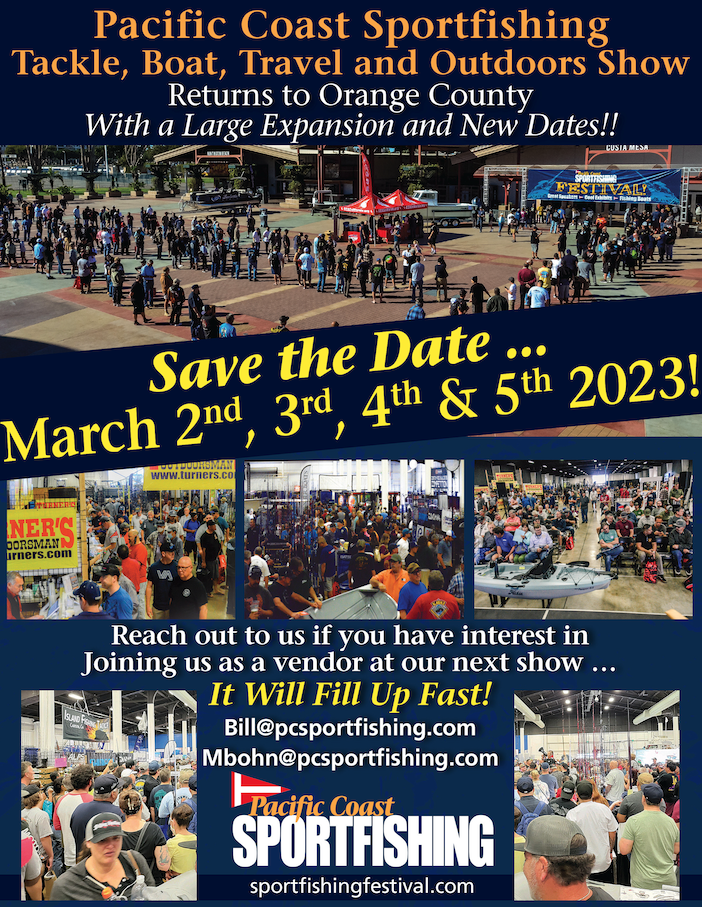 Update (Feb.  22, 2022, 3:30 p.m.)
This is the official word from Duncan McIntosh Co. that is being sent to Fred Hall Show vendors:
Owing to the ongoing pandemic caused by covid-19 and the local governmental protocols requiring masks, proof of vaccination and or at the door testing, we are not able to move forward with the Fred Hall Show at the Long Beach Convention Center. We are truly sorry about this last-minute development, but we were unfortunately led to believe that these types of government regulations would have been sufficiently lifted or relaxed by now. Such is not the case, and thus we cannot produce the kind of high-quality show that is expected by our exhibitors and the attending public under the current government restrictions.  Again, we are truly sorry and exhibitor refunds will be available.  
LONG BEACH – The Long Beach Fred Hall Show was officially cancelled this morning by its parent company, Duncan McIntosh Co., according to a source with intimate knowledge about the situation. The show, which was scheduled to open just one week from tomorrow (March 2-6), was poised to make its return after a one-year hiatus in 2021 due to the ongoing pandemic.
An official press release from the Duncan McIntosh Co. is expected shortly. There is currently no word at this time in regard to the future of the Fred Hall Show.