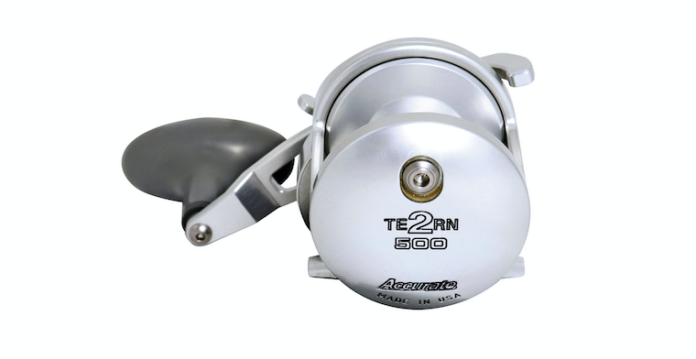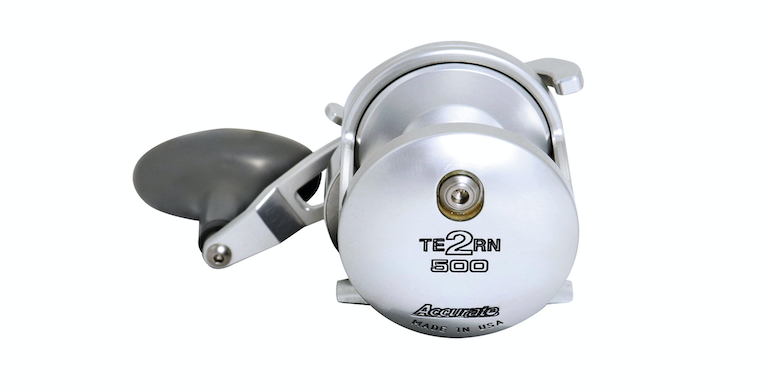 Accurate Fishing products introduces the all new Tern2 for 2022 season. This reel offers the same fish catching features as its predecessor, with new improvements taking it to another level. The original Tern is the first of its type, featuring a TwinStarDrag® that offers a dual surface drag for a smoother, more powerful drag in a star drag reel.
Building on the TwinStarDrag® technology, Accurate designed the first star drag reel with MBGS® a Main Bearing Gear Support to tie in pinion, gear, and shaft with a bearing support feature for overall smoother, stronger operation.
The Tern2 also features the newly designed (XCT)Xtreme Cast Technology giving you maximum casting distances for both live bait and lures, with less potential backlashes. This feature was tested on the boats of the west coast with excellent results.
Like all Accurate reels, the Tern2 features CVX technology with construction using 6061 aircraft aluminum, and Stainless Steel gears for increased strength under extreme fishing conditions. The Tern2 will be offered in sizes 300, 400, 500, 500N, 600N, and 600 in 5:1 and 6:1 gear ratios.
Like all Accurate products, the Tern 2 is proudly Made in the USA.
Accurate introduces the Tern2
* First TwinStarDrag® technology for a smooth, powerful drag
* Accurate (XCT) Xtreme Casting Technology for ease of casting for increased
distance with less backlashes
* Accurate CVX technology for lightweight and strong reels
* Accurate MGBS Main Gear Bearing Support that has a bearing support on shaft directly in the middle of the Main gear, which solidifies main gear and pinion gear on shaft for smoother, stronger operation
* Stainless steel gears for strong cranking power
*6 ABEC 5 bearings
* Made of 6061 T6 Aircraft aluminum for strength and lightweight
* Side spool tension adjustment for fine-tuning of spool
For more info, visit AccurateFishing.com