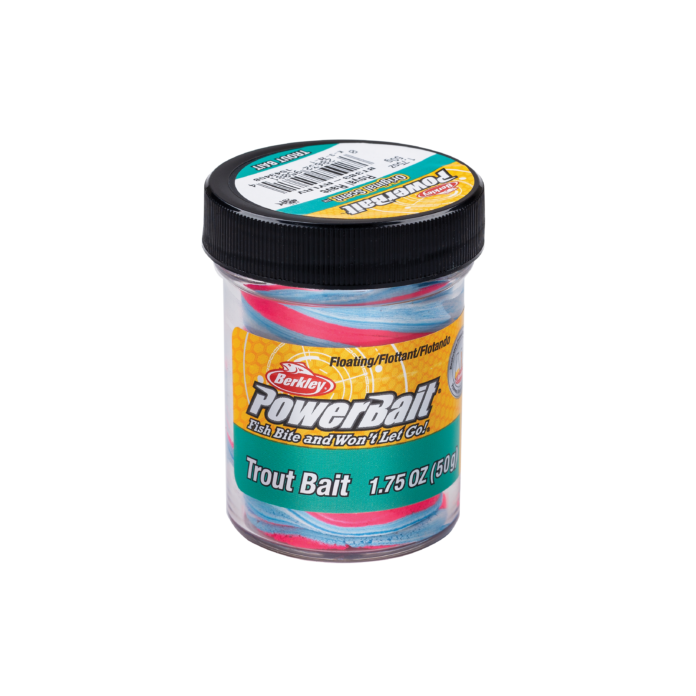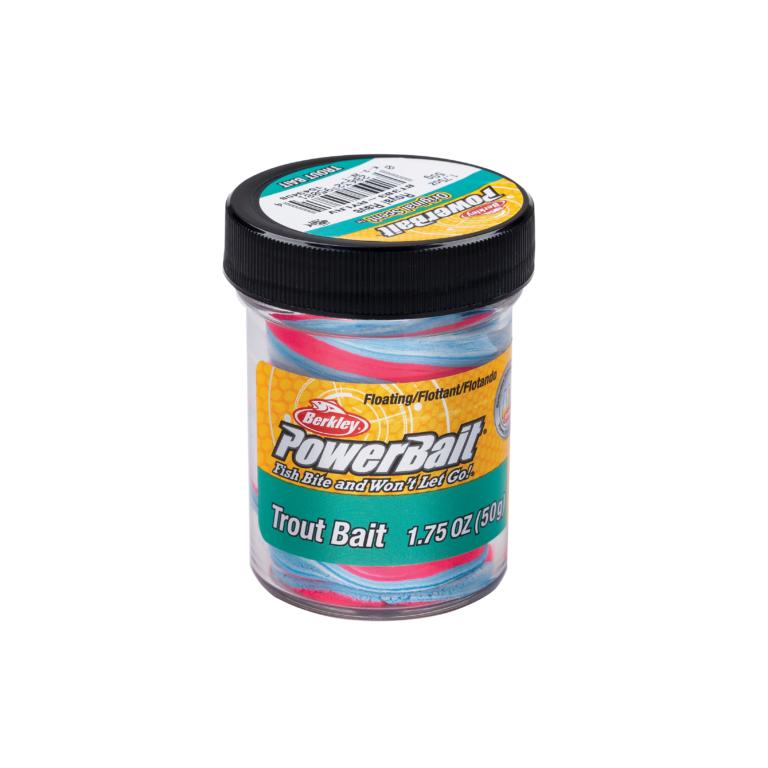 Berkley PowerBait Trout Dough 3-Color Swirl 
Berkley adding a 3-Color Swirl technology and new colors to their PowerBait trout bait lineup.
COLUMBIA, S.C. – The Berkley team has shown a lot of success with its PowerBait trout bait and have now stepped up their game by including a new technology, the 3-Color Swirl. This technology will include an additional color to the swirled PowerBait trout bait, giving fish another enticing bait and another weapon in a trout angler's arsenal.
Versatile and highly effective, PowerBait Trough Dough is a moldable and easy to use material that provides anglers with a plug and play bait when on the water, reducing the amount of time needed to prepare and get to casting. Paired with the PowerBait scent technology, the floating formula of PowerBait Trout Dough enhances the dispersion of scent and flavor into the water to attract your favorite fish.
The PowerBait Trout Dough 3-Color Swirl patterns will provide a never before seen look to anglers and more importantly, to the fish. This new 3-Color Swirl technology gives a more lifelike, match-the-hatch imitation to make more fish commit and hold on longer to make for better hooksets and more fish caught.

POWERBAIT TROUT BAIT – New 3-Color Swirl 
Colors: Hippie Hypnotize • Royal Rave • Crazy Carnival • Showtime Shine
MSRP: $4.99
Available: September 2021
To learn more about the new products from Berkley, visit https://www.berkley-fishing.com/.
About Pure Fishing
Pure Fishing, Inc. is a leading global provider of fishing tackle, lures, rods and reels with a portfolio of brands that includes Abu Garcia, All Star, Berkley, Fenwick, Fin-Nor, Frabill, Greys, Hardy, Hodgman, Johnson, JRC, Mitchell, Penn, Pflueger, Plano, Sebile, Shakespeare, SpiderWire, Stren, Ugly Stik, and Van Staal.