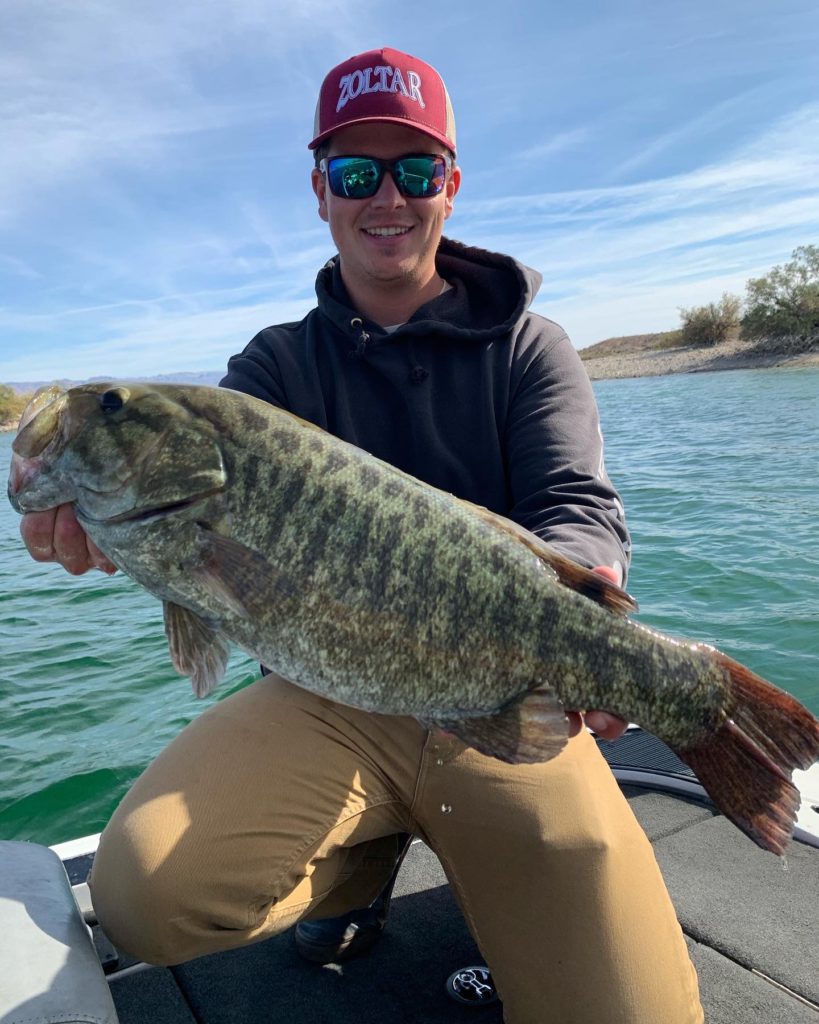 BULLHEAD CITY, Ariz. – Smallmouth bass have been the most consistent fall biters on Lake Mohave where striped bass anglers continue to get teased by a bite that always seems about to pop off only to fail to materialize. Among the bronzeback hunters was a lucky angler who stuck a football-sized smallie that threatened the state record.
            "I was just 'fun fishing' with my buddy, and it was super tough with the wind blowing 20-plus out of the north, so we didn't go very far," said Gunnar Stanton of Boulder City, Nevada. "I caught one on the G-Funk Baits Desert (umbrella) Rig first thing in the morning, then we went a couple hours without a bite. We changed spots, and I threw my rig out into about 15 feet of water and brought it across a point, and when this fish bit, I knew it was big, but I didn't expect to see a 7-pound smallie come out of the water."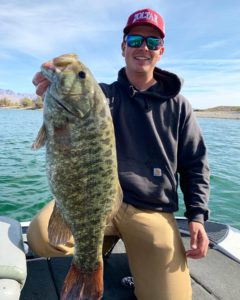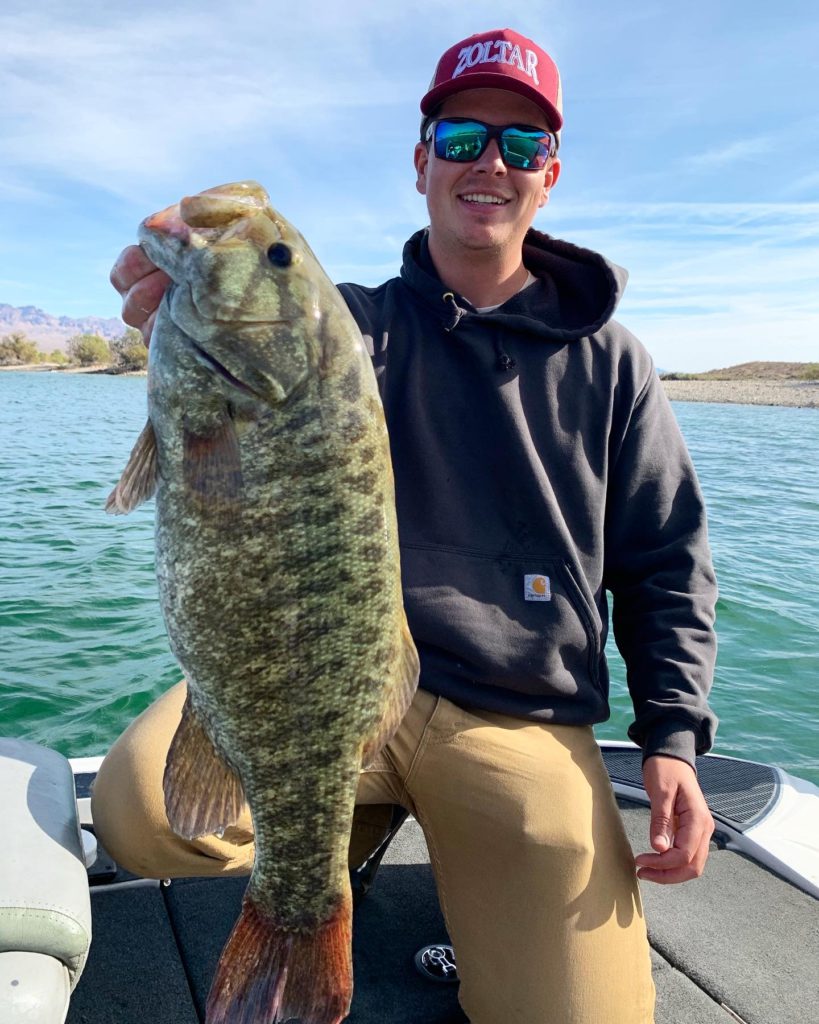 Since it was just a casual outing, Stanton didn't have a net handy, so his buddy, Collin, had to dig it out of the rod locker and unfold it while Stanton guided the fish back and forth to buy time before the fish was bagged.
            "We got it in the boat and freaked out," he told WON. "I couldn't even guess how big it was because I'd never seen a smallmouth that size. We put it on the scale and got 7.03, then we put it in the live well and called the game warden. He told us to take as many videos and photos as possible of us weighing the fish."
            After weighing the big bass (caught in the Arizona Bay area) on two different scales, it was successfully released. Stanton would later find out from the warden that the lake record is 7.6 pounds so it fell a little short.
            "The hunt for the 8 pounder begins!" said Stanton.
On the striped bass scene, Rusty Braun of Riviera Marina said he's still hearing chatter about boiling linesides showing up along the shore near Telephone Cove on the Arizona side as well as the area around Princess Cove. This brand of "teasing" has been going on for weeks without really turning into a consistent bite, but it's happening more often of late. Maybe that stuff will turn on for anglers sooner than later.