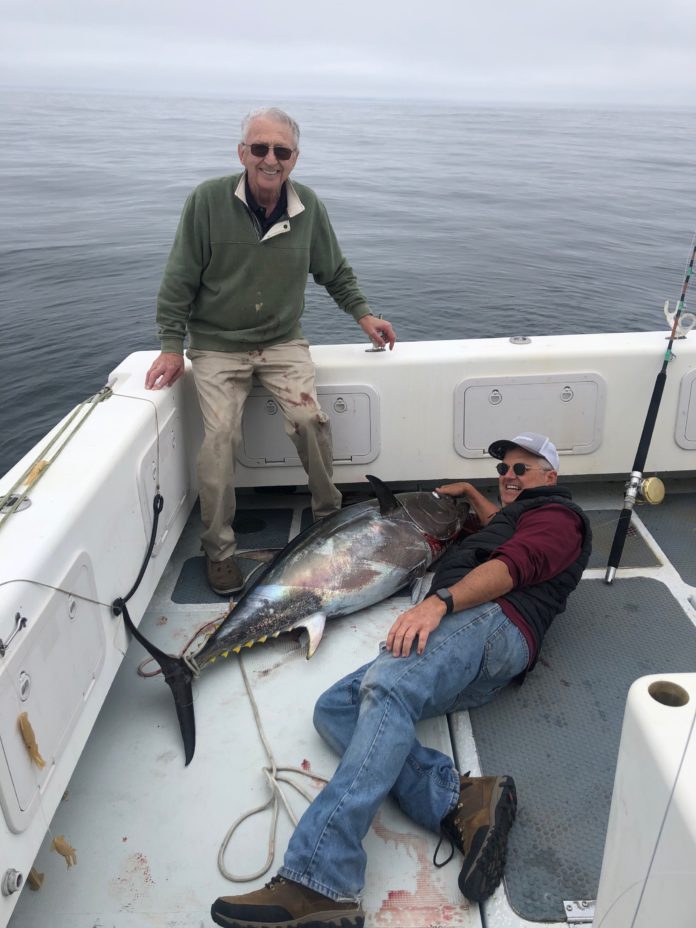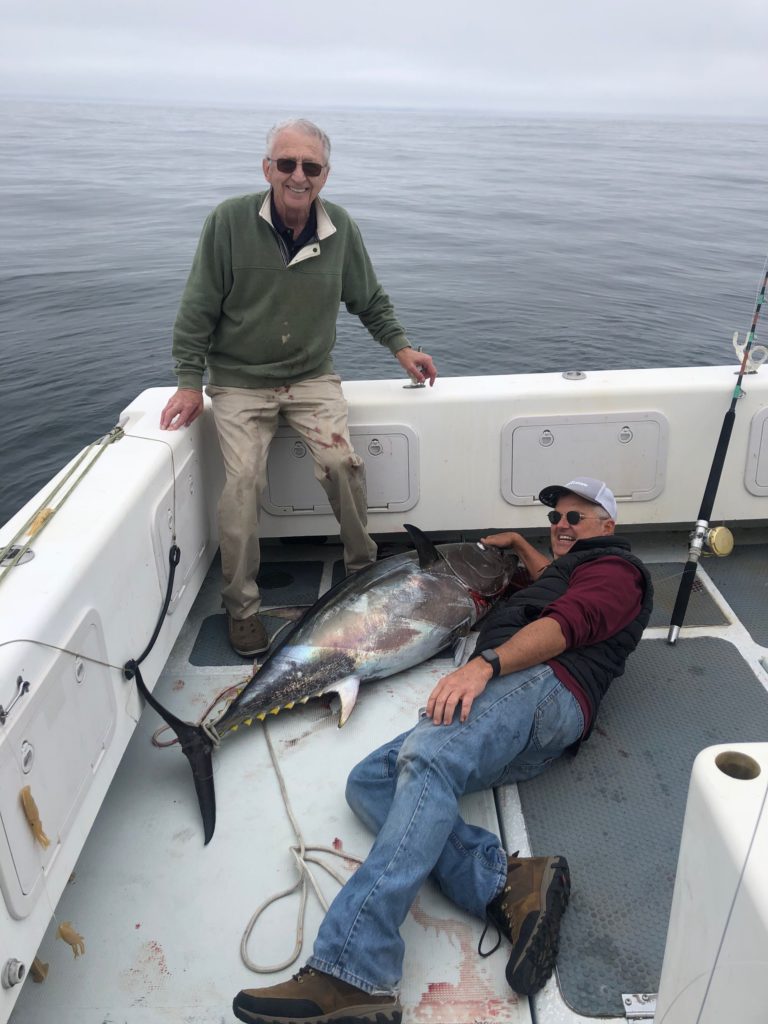 BY CAPT. DAVID BACON
HALF MOON BAY – Huli Cat went out to Deep Reef for a rockfish/salmon combo trip. While fishing 7 miles from Pillar Point Harbor, Capt. Tom and Capt Mike Cabanas noticed some big splashes which wound up being bluefin tuna up to roughly 150 pounds. Tuna fever got too hot to bear so they stopped rockfishing, ran out three 2-speed rods and reels and dropped lines back. The lines got hopelessly tangled, so it was back to rockfish to finish limits. Many folks heard about the bluefin including Darrell Ticehurst who said "let's go tomorrow!" on his boat Noosa Cat.
Out on the grounds at the crack of 9:00a.m., tuna were jumping and lines went in 4 to 5 miles from Pillar Point Harbor. Ticehurst throttled back to 6.7 knots and a hook-up was almost instantaneous on a plain cedar plug in the short rigger position, about 80 feet back. There were 5 people on board: Darrell Ticehurst of Hillsborough, Paul Peoples of San Bruno, Dean Hafeman of Hillsborough, Michael Maulick of Pacifica and Capt. Tom Mattusch of El Granada.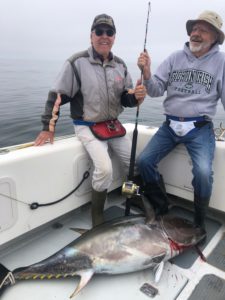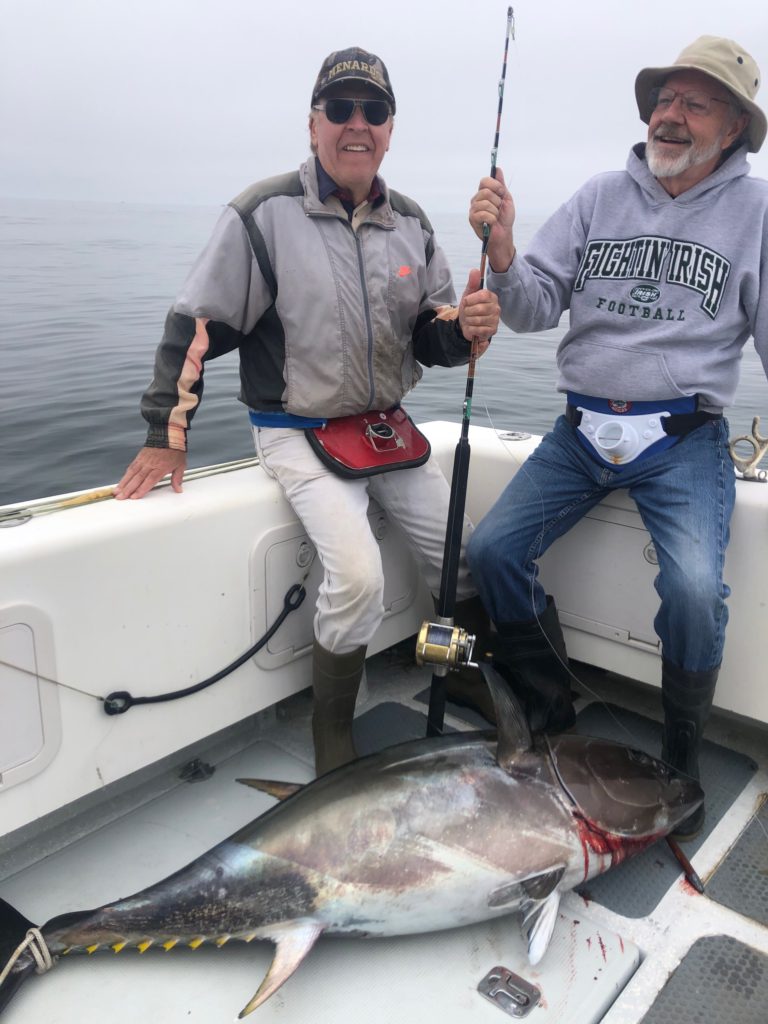 Paul pulled on the fish until his arms were hurting, handed off to Darrell, who handed off to Capt. Tom, who handed off to Dean, who handed off to Michael. There were multiple rounds of handoffs until finally the bluefin came to gaff after 1 hour and 32 minutes of sheer battle on 50-pound test mono, a Penn International 30 reel set to 14 pounds of drag and CalStar 6455 XH A/R rod. Two gaffs, a line on the tail and the fish came on board for pictures. Numerous private boaters went out for a crash course on bluefin fishing, but sadly many were totally undergunned and many fish were lost.
Half Moon Bay sportfishing boat Queen of Hearts had quite a week. Jose Lares from La Grange caught a 19-pound salmon trolling an anchovy. Capt. Wallace Klughers said, "We had a pretty epic week here it started off with great salmon fishing only 5 miles south of the harbor. On our rockcod trip Wednesday, we were off Martin's Beach in 200 feet of water and out of nowhere a huge school of bluefin started jumping around the boat. Some looked to be 100+ pounds. And this continued for the next 2 days. It was definitely a rare sight to see especially so close to home."
New Captain Pete had good bottom fishing action. The Martinez family got 2 salmon, 3 lingcod and a huge canary among their pile of rockfish. Crew member Braden Baxter reported that a friend mooched up a limit of salmon before 10:00a.m., on gold colored spoons off the Ritz Carleton.