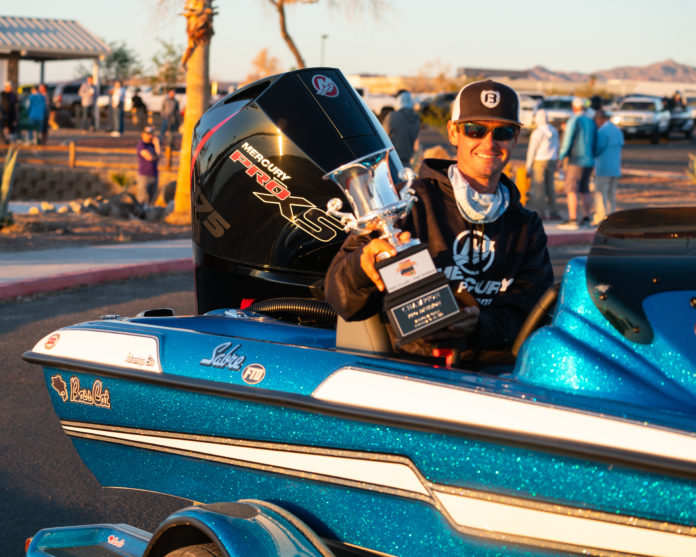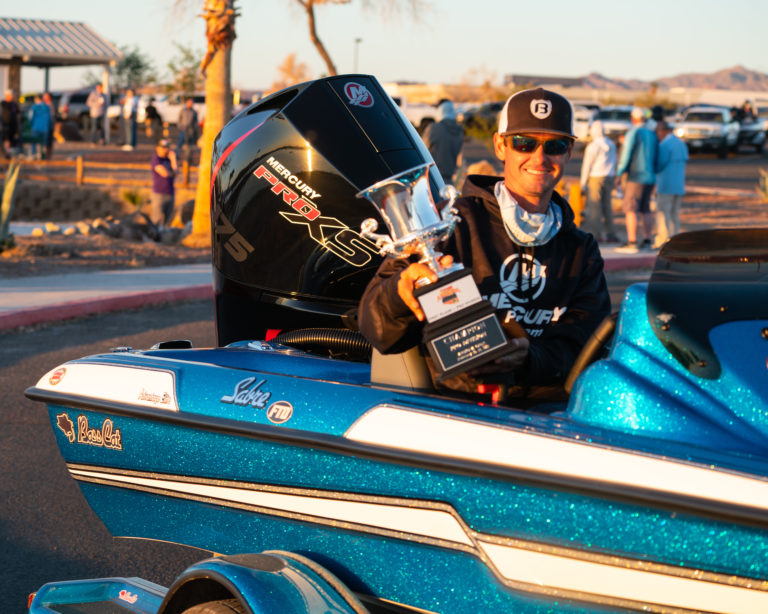 BY BLAKE WARREN
WON BASS Contributor
LAKE HAVASU CITY, Ariz. – For a second consecutive year, a Lake Havasu local claimed the WON BASS Arizona Open title as Mike Williams topped the 178-boat field with a three-day total of 53.11 pounds, getting over the hump with a solid 16.92-pound Day Three bag amid a tough winter bite. Williams edged out Day Two leader Todd Kline of San Clemente, California, the only other angler to break the 50-pound mark (50.24) for the tournament. Williams cashed in on the big win with a payday of over $20,000 along with a brand new Bass Cat Sabre FTD and Mercury 175hp ProXS valued at $42,000. Williams was the model of bassin' consistency from the get-go at the tournament, racking up 17.84 pounds on Day One, followed by 18.35 on Day Two and his championship clinching bag on the final day of the event.
Rounding out the top 10 for the event was third place finisher Bryan Grier with 45.81pounds, followed by Josh Bertrand (45.32), Clayton Meyer (44.53), David Valdivia (44.29), Justin Kerr (44.20), Max Hernandez (42.77), Joe Uribe Jr. (40.47) and Williams' brother Mark, who tied for 10th with Sean Coffey with 40.38 pounds.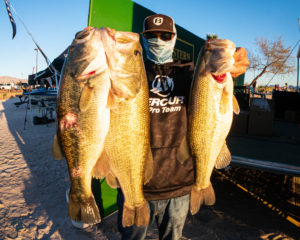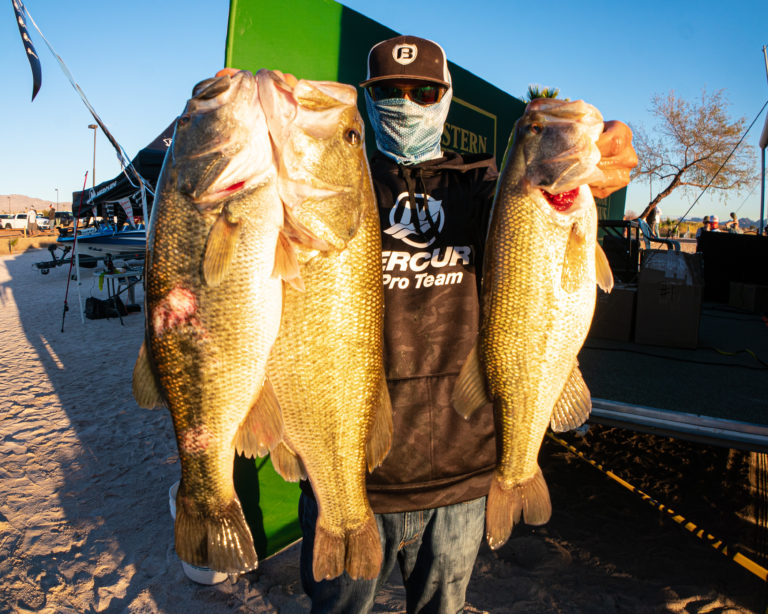 On the AAA side it was Kevin Cheeley of Phoenix who claimed the title, needing just 11 fish for the event to top the co-angler standings with 39.74 pounds. Cheeley was followed by young gun Hayden Metz in second (37.40), Jefferey Woods (37.25), Aaron Bartelt (35.92) and Craig Klatt (35.49) to make up the top 5 on the amateur side.
The challenging bite didn't yield much of a stand-out or go-to pattern, as anglers caught fish just about every way imagineable in true Havasu "junk fishing" form: chatterbaits and squarebills in the grass, flipping jigs both shallow and deep, a reaction bite on jerkbaits and swimbaits, drop-shots worked on structure and wacky-rigged Senkos fished upriver. Smallmouth played a large role in the tournament as well, accounting for a considerable part of many anglers' bags throughout the three days of fishing.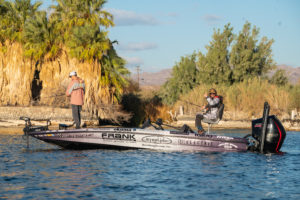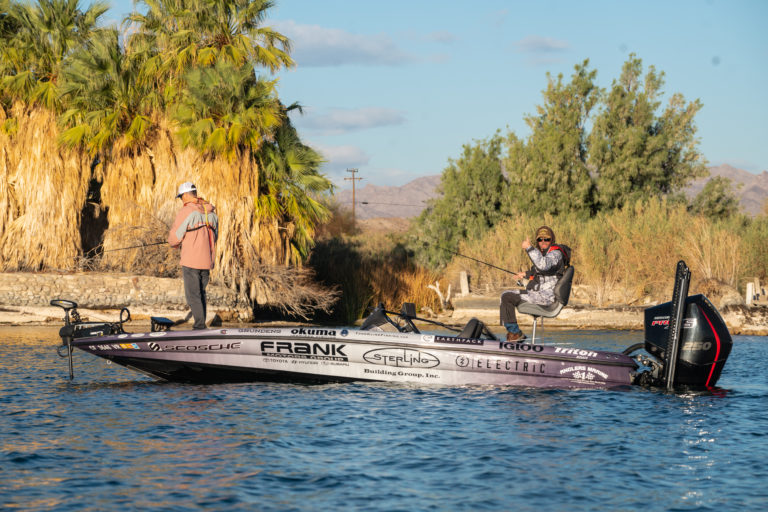 The post-tourney awards ceremony was a festive one, as Williams was passed the trophy from another Havasu local and last year's Arizona Open champ, Shaun Bailey, while a number of young, local anglers who Williams regularly takes fishing were on hand to support him and cheer him on as he was presented his new Bass Cat prize boat and cash for his stellar effort.
Look for the full story on the 2021 WON BASS Arizona Open at Lake Havasu in next week's issue of Western Outdoor News and at WONews.com. Next up on the WON BASS tournament circuit is the California Open at Clear Lake, slated for April 14-16.