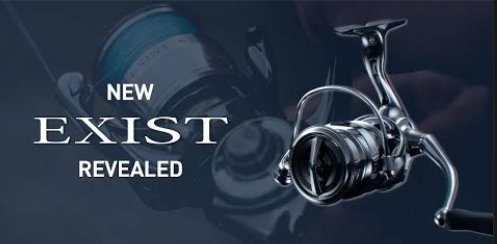 Learn what makes the brand new EXIST one of the most technologically advanced reels Daiwa has have ever created.
Check out the specs and features: https://daiwa.us/pages/exist-showcase
Take a video tour HERE.
22 EXIST debuts Daiwa's new AIRDRIVE DESIGN concept elevating the reel to a whole new level. Never before seen rotational smoothness, effortless rotation and trouble-free function are just a few of the benefits AIRDRIVE DESIGN provides to the angling experience with 22 EXIST. AIRDRIVE DESIGN consists of FOUR individual components: AIRDDRIVE ROTOR AIRDRIVE BAIL AIRDRIVE SPOOL AIRDRIVE SHAFT.