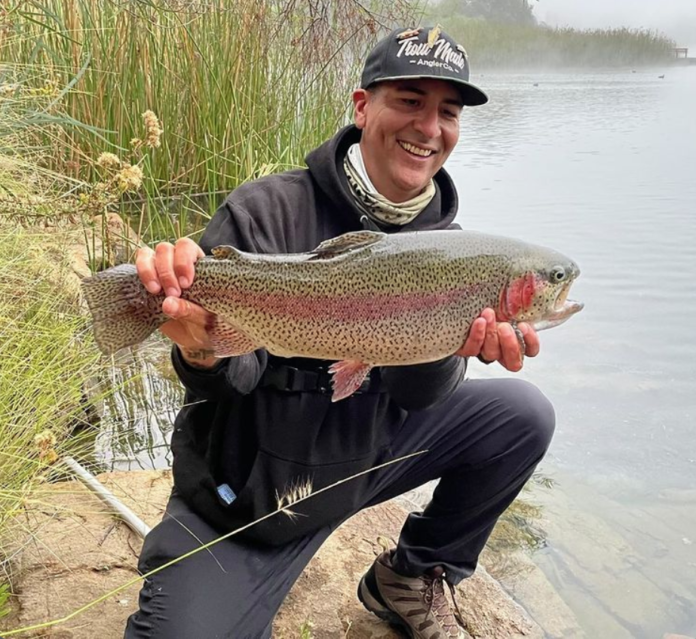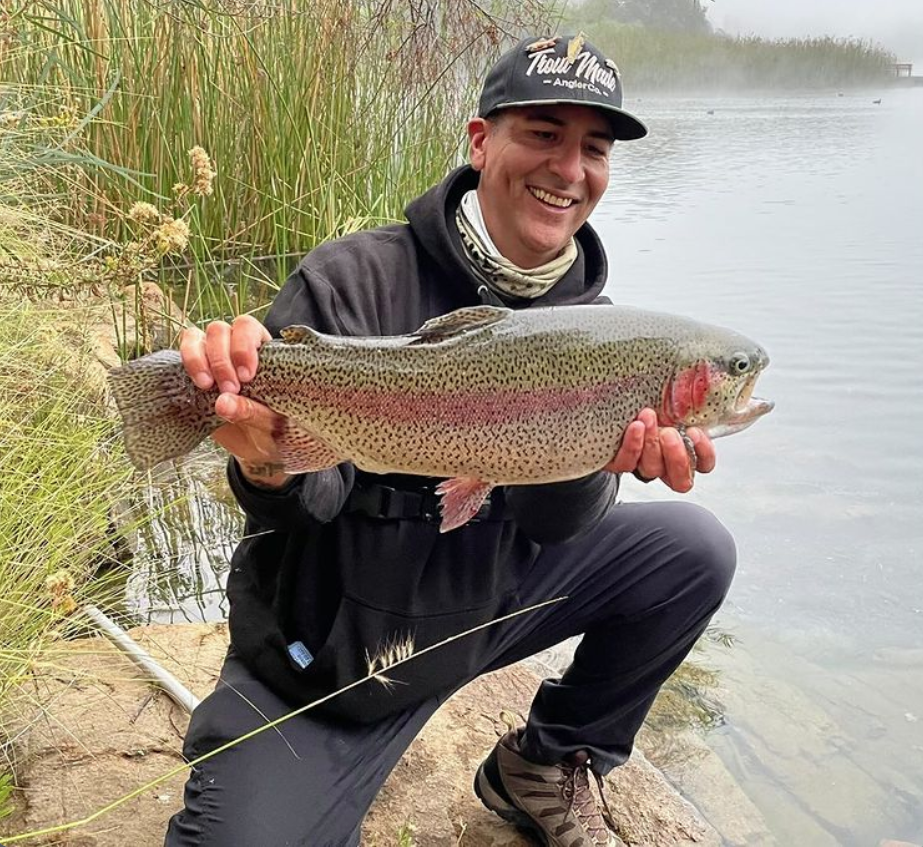 BY MIKE STEVENS 
New restrictions in place to level the playing field
ESCONDIDO – Trout season is off and running after the season took flight following a 3,000-pound plant that went in on Nov. 16 and got to settle in a few days between then and Nov. 20 when anglers got their first crack at them. In the days leading up to the Dixon Lake trout opener, lake staffers announced new measures in place to improve the overall fishing experience, and the public reaction to the changes varied from support from those recognizing the upside to borderline panic from those causing the issues in the first place.
The announcement made on the lake's official Facebook page read:
In response to the growing issues at both Whisker Bay and the north side of the Buoy, Line we have made the decision to restrict boat access to these areas during trout season. This will allow for a better experience for shore fishing and prevent conflict.
Western Outdoor News reached out to Dixon Lake's ranger staff for additional details.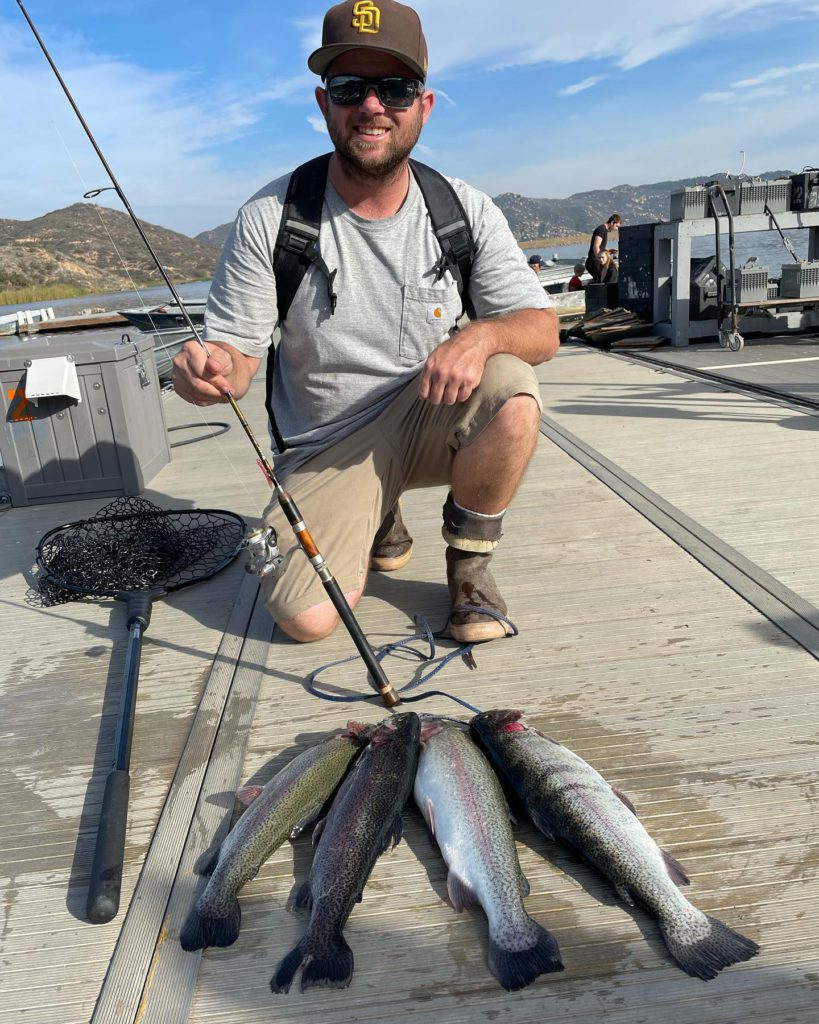 "We made this decision based off of the amount of citations given and hot spots for complaints over the last two seasons," said City of Escondido Lakes Supervisor, Gregory Gould. "Last year we had to dedicate more staff time and resources to these areas to allow equal opportunities for both shore and boat fishermen. The areas that are blocked off have been notorious for fights, over fishing, and rude behavior. These buoy lines will allow us to focus on other issues within the park and give an equal chance to catch fish in those areas.
The most notable upgrades include a new buoy line at the mouth of Whisker Bay which will keep rental boats out of that small cove which routinely hosted over a dozen boats on stock days. It doesn't take many boats in Whisker Bay to eliminate almost all of the fishing opportunities for shore anglers.
There is also a secondary buoy line coming off Dixon's main Buoy Line that will keep both rental boats from lining up and fishing right on top of trout right when they're dropped into the lake, and it also cuts off a small stretch of shoreline in the same area. Between the flotilla of boats and anglers piling in to that shoreline on stock days in particular, freshly-planted trout get pounded before they get a chance to spread out to other areas of the lake where anglers who fish in the weeks following a stock can get a shot at them. In recent years, the number of anglers – consisting of many of the same individuals from one stock day to the next – cramming themselves on to that bank has led to some of them wading (Dixon is a no-contact reservoir) and even cutting tules to create space to cast.
The fishing was pretty solid over the weekend despite anglers setting up shop all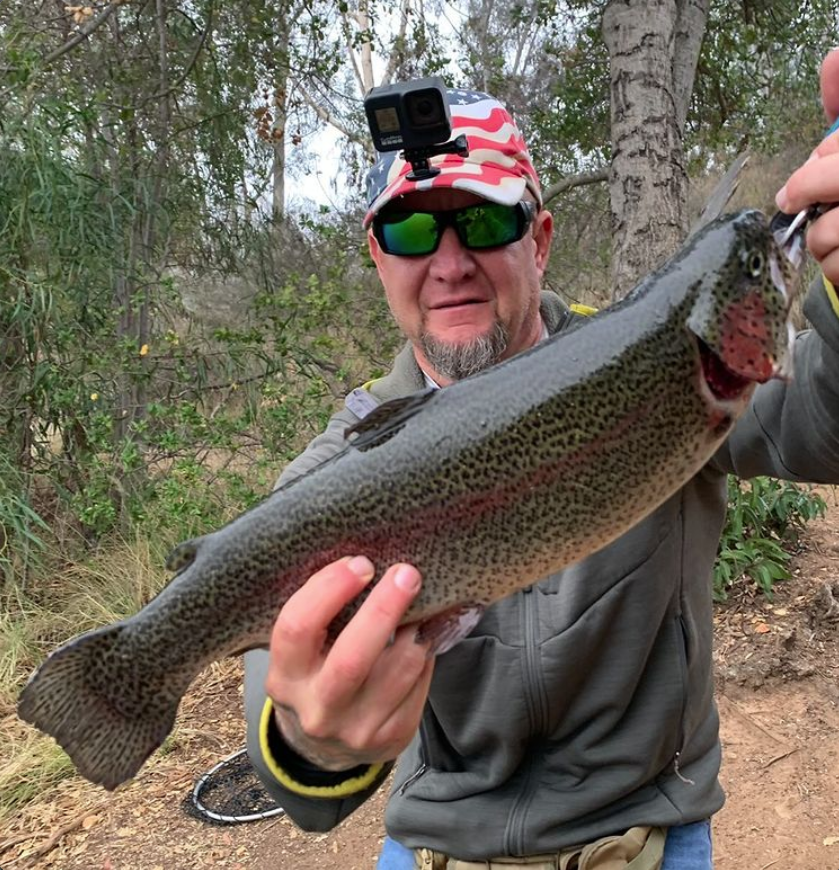 over the lake, and those in support of the changes (the overwhelming majority) have a very positive outlook on the rest of the trout season at Dixon Lake.
"The bite was really good on minijigs and spoons in the morning, but it died off at about 9," said Rob Diehl of Seaspanker Outdoors (YouTube). "I was there with Mike (Cooper) of Trout Made testing out his new minijigs. Mike got 4 on his more natural-looking colors including a 6 pounder to start off the morning, and I got 2 real nice-sized trout, one on a Trout Made minijig and the other on a RHA Spoon. Huge crowds, wall-to-wall anglers at just about every open spot on the lake, but it was still a good time with good fishing, and it should be solid through the week if the crowds die down a bit."
The Dixon Lake trout derby will be held Dec. 3-5, and the lake will also be closed between Nov. 30 and Dec. 2 in preparation for that event. Lake staffers also told WON they plan on only announcing upcoming weeks with trout stocks rather than the actual day of the deliveries in order to minimize the stock day madness.