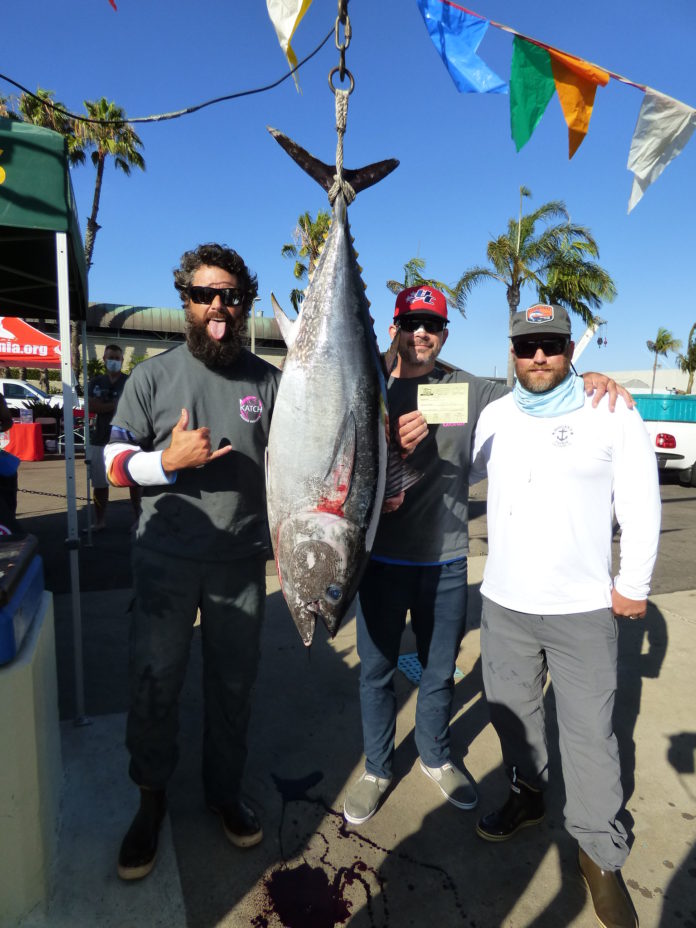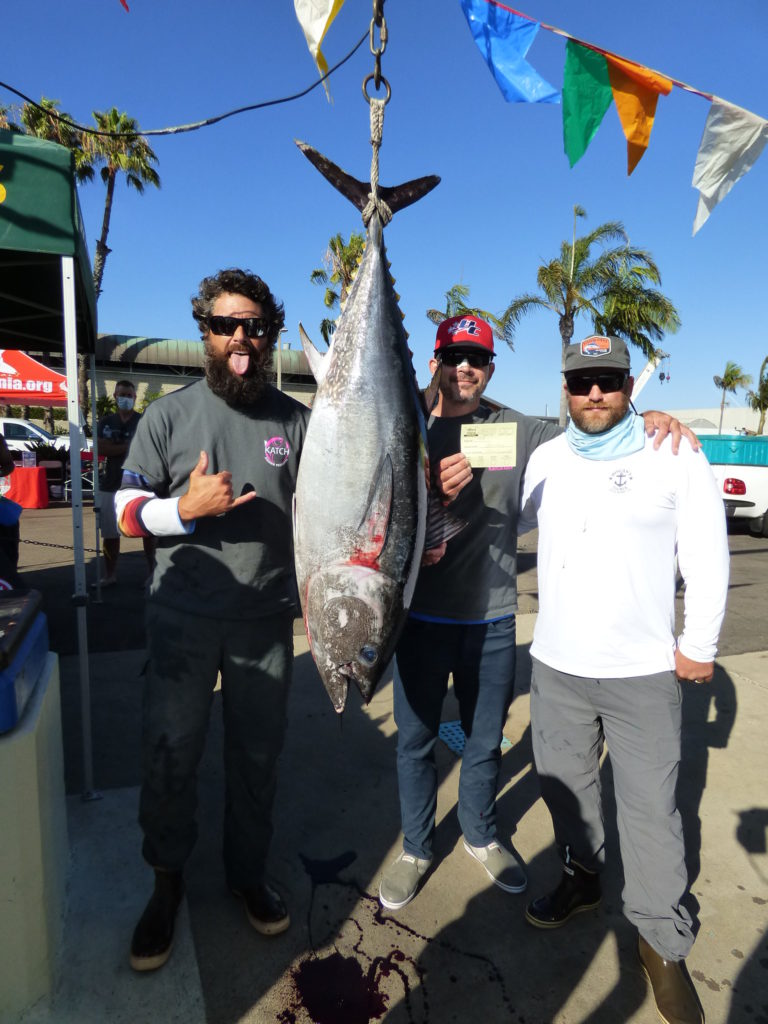 POINT LOMA – The inaugural WON California Tuna Jackpot took place on Saturday when 35 teams launched from various SoCal harbors and came together at San Diego Marlin Club for the weigh in and awards ceremony. Rough conditions offshore made fishing pretty tough for even the biggest boats, but anglers were in great spirits at event headquarters, and there is no doubt the overall vibe was that of a solid first running of the event that WON staffers are already brainstorming on how to make it even bigger in 2021.
First place went to team West End who weighed in a 77-pound bluefin tuna held the top spot until the end and took home an oversized $12,190 check. Team Reel Eze came in second overall with a 70.4-pound bluefin, and the bronze went to Knot on Call for their 30.6 pounder. Despite finishing second overall, it was Reel Eze that really cleaned up in the cash and prize department since that team was all in for all the optional payouts as well as in the Accurate contingency for having an Accurate reel on the boat and finishing in the top 3. They took home over $17,700 in cash and will get $1,000 to spend in Accurate products.
While bigger yellowtail were caught, they were nabbed by anglers who chose not to enter the yellowtail optional. The biggest weighed in was a 13 pounder that earned Team Albatross $4,200 in cash. Coastal Conservation Association (CCA) was also on hand, and they put a bounty on balloons removed from the ocean during the California Tuna Jackpot. That was an even slower "bite" with only one team bringing in a balloon, but it earned Team Madrugador a full-day trip with Cobalt Sportfishing, which is a pretty good score for picking up a piece of trash.
The full recap including details on top finishers, payouts, prizes, the raffle, photos and early chatter on what could be added next year will appear in next week's issue of WON.