Islands and Offshore Fish Report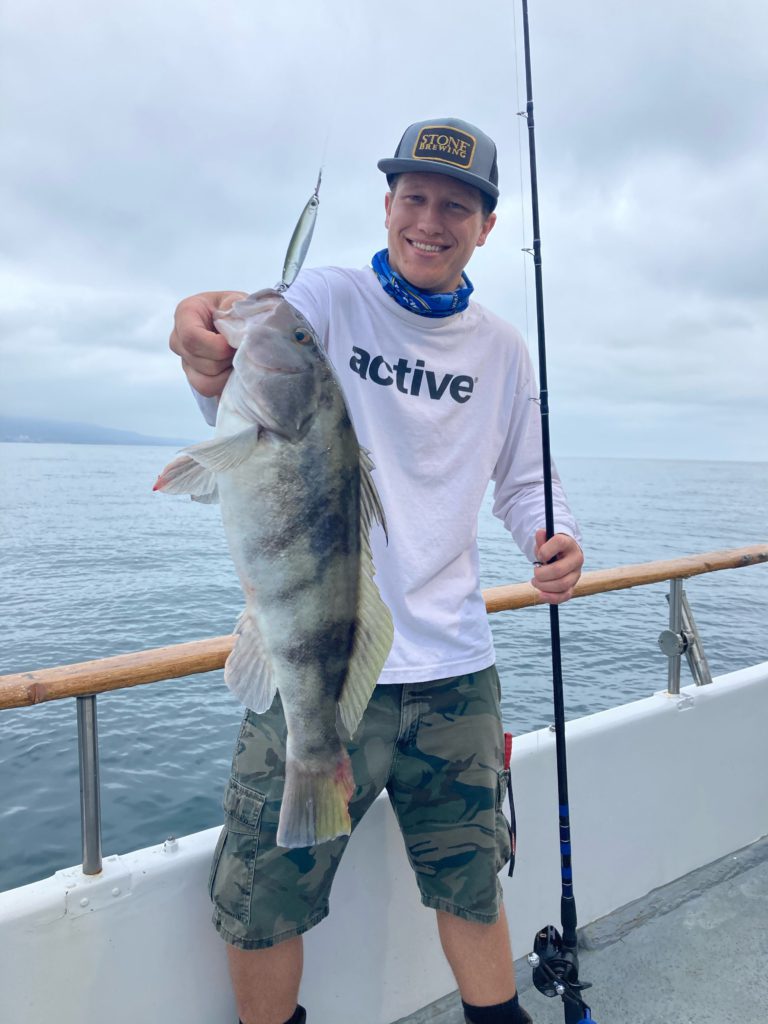 Updated July 27, 2021
ISLANDS
NORTHERN CHANNEL ISLANDS
San Miguel – Santa Rosa islands — Great ocean whitefish and rockfish results, close to 20-fish bag limits between rockfish and whitefish plus lings, sheephead and such. Some outer island trips connected with white seabass and got from 1 to 2 fish per angler.
Santa Cruz – Anacapa islands — Lots of ocean whitefish provided a fall-back option. There was some great bass and barracuda fishing to be had with the fish pretty much biting at every headland and rocky extension of the island shore. Better bass bites came close to the island while barracuda were every where. Four-inch Big Hammer swimbaits, surface iron and of course fly-lined baits all worked well. Standard bass colors, but bright ones also.
SOUTHERN ISLANDS
San Nicolas Is. — Great bottom fishing backed up shots at seabass and yellowtail.
Santa Barbara Is. — Calico bass on tap some, a few shots at yellowtail and lots of ocean whitefish plus in deeper waters, rockfish, especially coppers. Standard dropper loop gear, fly-lined live squid.
Catalina Is. — Squid nests on the back side provided some live bait for gamefish. There were shots at yellowtail and early morning seabass, but mostly catch-and-release calico, some bonito and barracuda set the pace.
San Clemente Is. — Bluefin tuna just off the island both front and back provided a big draw, but were difficult customers. Yellowtail counts for those with squid in the tank touched 50 fish per boat. Navy ops closure map/schedule at: http://www.scisland.org/schedules/safetyZoneUse/days/12.html   Navy island info links and kite regs: http://www.scisland.org/
U.S. OFFSHORE
Tanner and Cortes banks — Not much info here but mixed results. Water conditions were just on the verge of cleaning up. These were just a bit too far out of the way for what they had to offer.
Inner pelagic waters — Bluefin schools to be found over a wide area now. The bite was very picky but some did well.
Outer pelagic waters — Bluefin schools to be found over a wide area now. The bite was very picky.
MEX TERRITORIAL<12mi
(Mex license, passport and FMM)
Coronado Islands region, 3/4- full-day range — Bass, barracuda, bonito plus a few yellowtail, but the bite was down from the previous week. Other options equally within range were a bigger draw.
Southern coastal 1.5- 2.5-day range —
MEX PELAGIC>12mi
(Mex license only)
Open waters to full-day range — Yellowtail on kelp paddies, tuna too, but results within full-day range were less consistent than areas farther south. Nevertheless there were some great stops to be had, limits fishing.
Open waters 1.5- to 3.5-day range — This area was the focus in the past week with limits fishing for 12- to 20-pound yellowtail, a few even larger, a few dorado and yellowfin tuna in the mix as well as bluefin. The fish were close to the 12-mile line and those without passports and permits to fish inside the line had to be careful.