Islands and Offshore Fish Report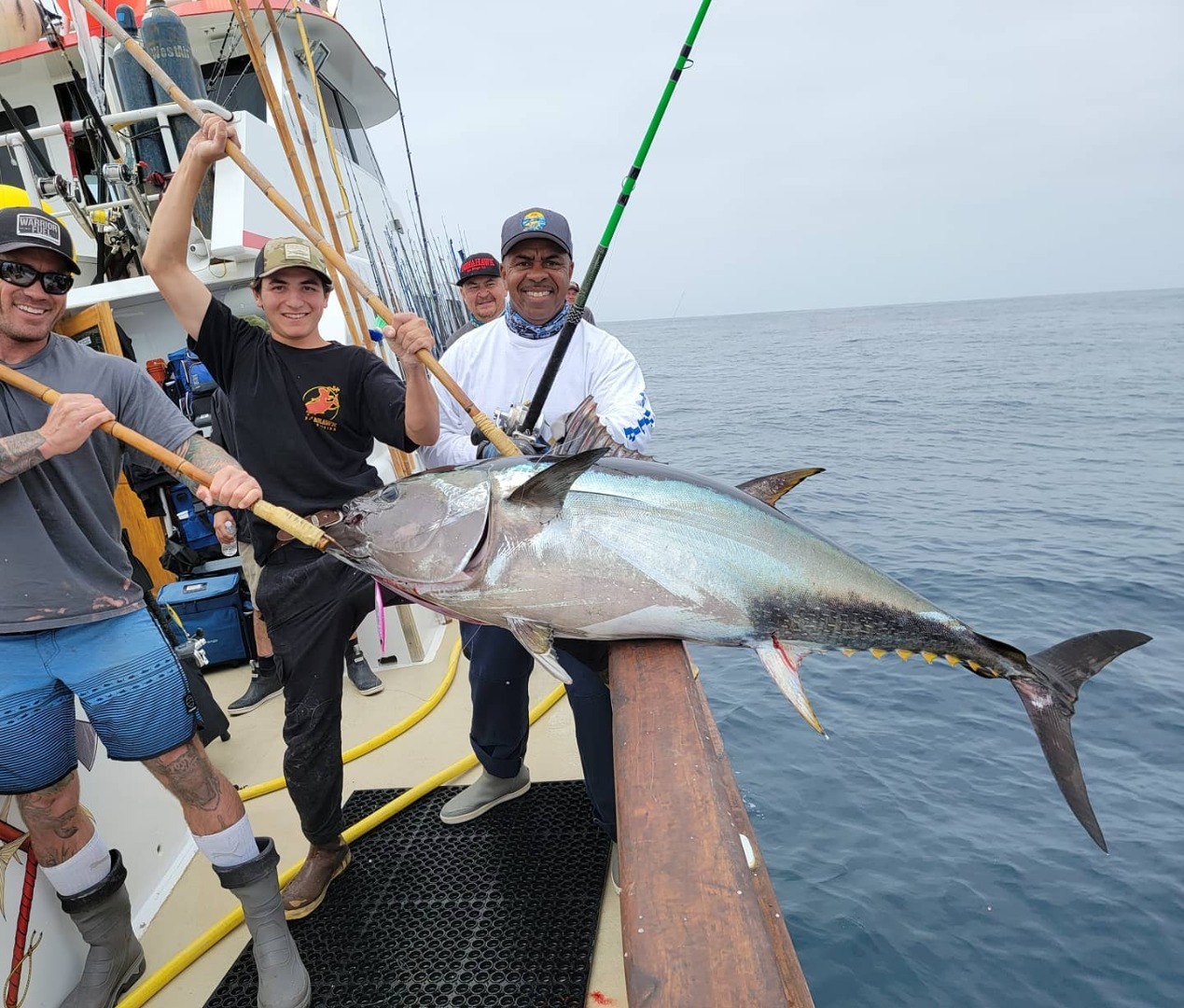 Updated May 11, 2021
ISLANDS
NORTHERN CHANNEL ISLANDS
San Miguel – Santa Rosa islands — White seabass and halibut show on Santa Rosa Island squid nesting sites – limits – it's time! Excellent bottom biters continue to be the rule.
Santa Cruz – Anacapa islands — A few bonito, barracuda and even a mossback yellow or two were gradually more active and in the area. The bass bite had not come to life yet. SST mostly low 60s, very green to brown waters so far.
SOUTHERN ISLANDS
San Nicolas Is. — Great bottom fishing with shots at seabass, halibut and yellowtail in the wee hours.
Santa Barbara Is. — Decent bottom fishing to fall back on when windy weather puts San Nicolas off limits. There is ever the chance at yellowtail here.
Catalina Is. — Some honking yellowtail and deep cove seabass showing up for those who put in the time fishing the slider or big hook – small head leadheads with fresh killed or live squid. Waters are warming and bass are starting to become active. A few barracuda and bonito too. Squid nests west and east to find and fish. Water color was beautiful for the time of year.
San Clemente Is. — Teens to twenties yellowtail on tap, but still a lot more fish on the electronics than those biting. Overnight boats were able to successfully land 15 to 25 per day with fly-lined sardines, surface and yo-yo iron all successful methods. Navy ops closure map/schedule at: http://www.scisland.org/schedules/safetyZoneUse/days/12.html   Navy island info links and kite regs: http://www.scisland.org/
U.S. OFFSHORE
Tanner and Cortes banks — Still cold and green and difficult to access due to windy weather.
Inner pelagic waters — Bluefin have been seen out towards the 43 and beyond.
Outer pelagic waters — Best bluefin chances in U.S. waters materialized about 20 miles south of China Point at San Clemente Island. The opportunity legitimately competed with Mexican waters alternatives over the weekend. Bluefin from 20 to over 100 pounds were landed but these fish didn't bite the heavy stuff during daylight hours, not even on the kite.
MEX TERRITORIAL<12mi
(Mex license, passport and FMM)
Coronado Islands region, 3/4- full-day range — Offshore opportunities pulled all the effort off the island. Water conditions appeared to be favorable, however.
Southern coastal 1.5- 2.5-day range — The strip along the coast tended cold and green, meanwhile, offshore yellowtail and bluefin opportunities were better.
MEX PELAGIC>12mi
(Mex license only)
Open waters to full-day range — Blufin tuna and kelp paddy yellowtail moved well into full-day range, just 25 miles south of Point Loma and 10 to 20 miles west of the Coronados as of last weekend.
Open waters 1.5- to 3.5-day range — A longer trip like this put anglers in better opportunities even when the fish were fairly close to home. The best bites most often happened in the dark this past week, and nighttime held the best opportunity to hook these tuna on heavy enough tackle to land them. Sinker rigs with the weight determined by the speed of the drift due to winds, knife jigs and Flat-Fall jigs worked best – glow at night and shiny and small during daylight. Bring a variety of tackle classes from 30 to 100.