Islands and Offshore Fish Report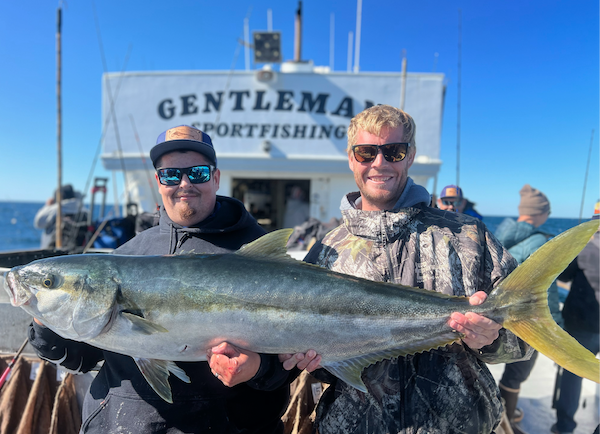 Updated November 14, 2022
NORTHERN CHANNEL ISLANDS
San Miguel – Santa Rosa islands — Just after the wet weather there was a 2-day calm slot before west winds wound up over the weekend. Of course, this meant big catches of reds and other rockfish, limits, and augmented by sheephead and whitefish, some lings, too. Overnight boats bagged close to 20-fish limits. The Santa Barbara ¾-day boats put on 15-fish-per-rod catches out there as well.
Santa Cruz – Anacapa islands — Ever more squid nests are popping up. Areas to look included from Chinese Harbor all the way around to Smuggs. A 45-pound yellow stuffed with squid ate a live sardine out in the deep water south of Anacapa, but the main targets there and elsewhere were bottom grabbers, rockfish and in shallower, whitefish.
SOUTHERN ISLANDS
San Nicolas Is. — As ever, plenty of top-grade rockfish, sheephead and whitefish. For those who have this island dialed, some halibut, too. Waters here are consistently cooler than other southern islands.
Santa Barbara Is. — No word, yet worth a look beyond bottom biters. Find a squid nest, with areas outside the anchorage a best starting point. Both yellowtail and seabass are common visitors here.
Catalina Is. — Bonito provided a lot of action, with some counts past 200 per ¾-day run. Backing that bite up were some good scores on whitefish and sheephead.
San Clemente Is. — The word was slower action than had been, but that pertained mostly to the yellowtail situation.   Dolphin pods just of the island were on nice 20- to 60-pound yellowfin tuna. There has been a bit of squid at this island too, mostly down in Pyramid.  Navy ops closure map/schedule at: http://www.scisland.org/schedules/safetyZoneUse/days/12.html   Navy island info links and kite regs: http://www.scisland.org/
U.S. OFFSHORE
Tanner and Cortes banks — Temperatures out here dropped to the low 60s and the bluefin seemed to have slide shoreward into the warmer water. The yellowtail bite dropped off as well.
Inner pelagic waters — There had been some bluefin to see, but recent word was less so. We'll have to see where things settle as the weather settles to switching between offshore flow and passing inside slider systems.
Outer pelagic waters — Sunday, windy weather pushed the fleet south and east into Mexican waters but bluefin tuna were in the areas southeast of San Clemente Island.
MEX TERRITORIAL<12mi
(Mex license, passport and FMM)
Coronado Islands region, 3/4- full-day range — It was all about reef fish, rockfish and whitefish, here in recent days.
Southern coastal 1.5-2.5-day range — No word on this zone.
MEX PELAGIC>12mi
(Mex license only)
Open waters to full-day range — Full-day boats targeting bottom stuff at the islands and other areas.
Open waters 1.5- to 3.5-day range — After the wet weather passed through there were scattered spots of bluefin, mostly under triple digit grade, but on the high side of double digits. Sinker rigs on 60- to 100-pound gear was the go-to.