Islands and Offshore Fish Report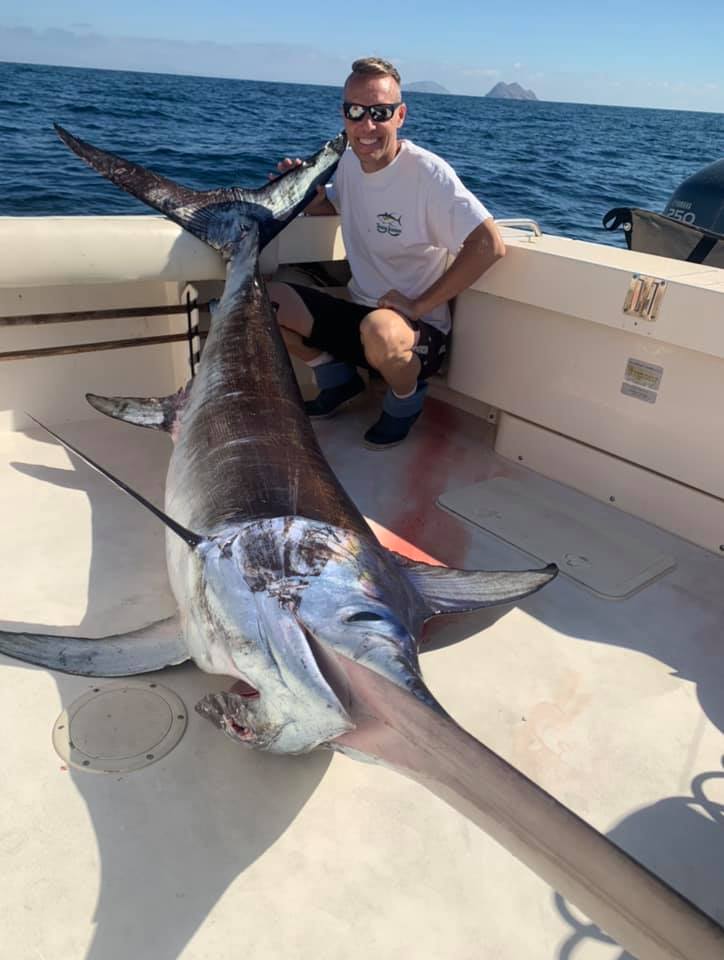 Updated October 18, 2021
NORTHERN CHANNEL ISLANDS
San Miguel – Santa Rosa islands — Excellent rockfishing, lots of reds and coppers. Big ocean whitefish and sheephead too. Limits the rule, weather permitting.
Santa Cruz – Anacapa islands — The abundance of ocean whitefish continued to impress as close to limits of whitefish were the rule and full boat limits common. Calico bass bite was definitely off but there were plenty of rockfish, sheephead and whitefish to catch.
SOUTHERN ISLANDS
San Nicolas Is. — Anglers on the Eldorado loaded up on whitefish, coppers and reds plus other rockfish. Sheephead fishing here is the best in the Bight. There was a chance to hook and lose a few yellowtail too.
Santa Barbara Is. — Windy weather early in the week brought cold waters to this island. Whitefish a best bet here.
Catalina Is. — Over the weekend bonito catches topped 100, even 200 per boat on mostly 4- to 6-pound fish. Schools were found mostly along the front side from the Quarry to the Isthmus. A few commercial seiners and light boats fished squid between Eagle Rock and Cat Harbor.
San Clemente Is. — Bonito and a few yellowtail provided some surface action. Sheephead, whitefish and rockfish backed that up nicely. Navy ops closure map/schedule at: http://www.scisland.org/schedules/safetyZoneUse/days/12.html   Navy island info links and kite regs: http://www.scisland.org/
U.S. OFFSHORE
Tanner and Cortes banks — The bluefin action was quickly back in the picture, with some big fish taken, 100 to 300 pounds. While the fleet fishing there caught fish, there was a ton more fish to see than those that were biting. Big fish were mostly on the kite in daylight hours, and on knife and Flat-Fall just after dark and just before daylight.
Inner pelagic waters — Not much happening.
Outer pelagic waters — Outer Banks and nearby areas bluefin tuna.
MEX TERRITORIAL<12mi
(Mex license, passport and FMM)
Coronado Islands region, 3/4- full-day range — Decent water conditions showed via remote sensing but the full-day fleet focused on open water opportunities nearby instead.
Southern coastal 1.5- 2.5-day range — Long range boats returning north from The Ridge found good yellowtail fishing, San Pablo Bay – pretty far south still.
MEX PELAGIC>12mi
(Mex license only)
Open waters to full-day range — The full-day boats out of San Diego who found the right kelp paddy loaded up on yellowtail and had shots at bluefin tuna too.
Open waters 1.5- to 3.5-day range — Offshore of San Martin to Colonet the yellowfin tuna bite went wide open for some of the fleet fishing there. Returning 2.5- and 3.5-day trips had full limits of these fish plus perhaps a bigeye, a few dorado or skipjack tuna and with the right kelp paddy, some yellowtail too.