Islands and Offshore Fish Report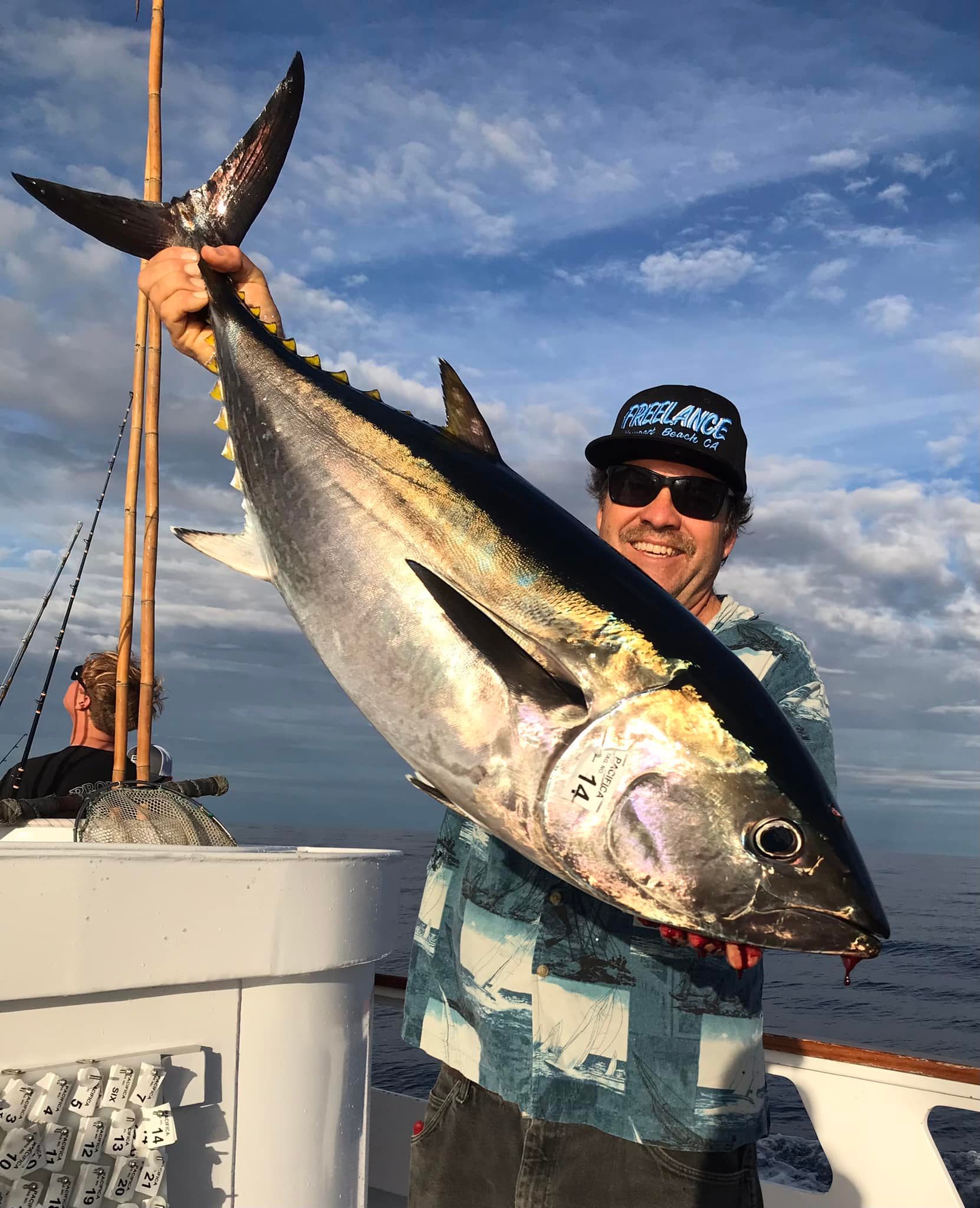 Updated January 17, 2022
NORTHERN CHANNEL ISLANDS
San Miguel – Santa Rosa islands — Squid nests in Bechers Bay drew a few light boats, but with the groundfish season closed, there was little recreational effort.
Santa Cruz – Anacapa islands — Some squid showed in Christy's Sunday evening with the waxing moon. Anacapa island drop-offs were the site of all-you-want sanddab fishing, with thousands per boat landed and anglers each getting 100 or more.
SOUTHERN ISLANDS
San Nicolas Is. — There was a squid nest at the east end here too.
Santa Barbara Is. — The nearby Osborn bank also had squid and a small fleet of light boats and seiners some nights
Catalina Is. — Pretty darned quiet but for continued excellent action on the lobsters for hoopers fishing the front side.
San Clemente Is. — No report. Navy ops closure map/schedule at: http://www.scisland.org/schedules/safetyZoneUse/days/12.html   Navy island info links and kite regs: http://www.scisland.org/
U.S. OFFSHORE
Tanner and Cortes banks — The Tanner held bluefin tuna in 61-degree water but the bite was picky at best, with 8 anglers aboard the Electra landing 4 bluefin but loading up on big bonito with 34 kept.
Inner pelagic waters — Not much reported.
Outer pelagic waters — Butterfly, 60-mile a few bluefin to find but just one was caught aboard the Daiwa Pacific, which made the daring run to check it out.
MEX TERRITORIAL<12mi
(Mex license, passport and FMM)
Coronado Islands region, 3/4- full-day range — Piles of rockfish to be caught and both 3/4-day and half-day trips scheduled from San Diego landings.
Southern coastal 1.5- 2.5-day range — The Colonet lingcod bite was exceptional with scores over 30 fish on one boat. Flashes of yellowtail on the yo-yo iron, and blue and white Salas 6x Jr. was said to be a good choice. Catches ranged from 15 to 20 yellowtail per boat per day. Plenty of rockfish filled out anglers 10-fish-per-day limits. This is the WON SoCal salt pick of the week.
MEX PELAGIC>12mi
(Mex license only)
Open waters to full-day range — Not happening.
Open waters 1.5- to 3.5-day range — Bluefin tuna in the Inner Banks area to see, but bites were hard to come by last weekend. The Pacifica drew this straw and got 3 over the rail, yet that was similar to what the other two boats – the Daiwa Pacific looking southwest and the Electra, up on the Tanner Bank, encountered.